5 Simple Ways to Jazz Up a Salad
May 6, 2014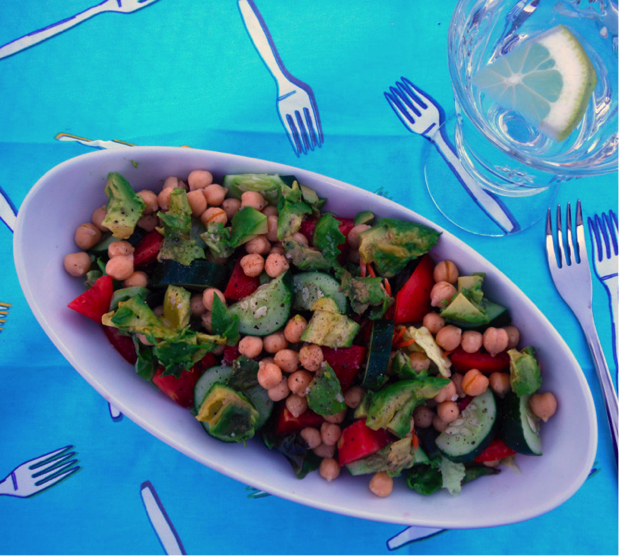 Salads have come a long way. When I first began my weight loss adventure, I remember cringing at the thought of having to order salads when I went to restaurants. This was mostly because I imagined the bleak, boring typical salad – a pile of semi-crunchy shards of Iceberg topped with a withered carrot strip, watery cucumber slice, and maybe, if I was lucky, a pink wedge of tomato.

Thank goodness the times have changed, and salads are now awesome! You can have a Cobb, a Waldorf, a Southwestern, and many, many more. Besides ordering salads at restaurants (hint: just watch out for gobs of calorie-creepers like dressings, cheeses, and nuts).

Here are five ways you can make salads at home both delicious AND good for you, too!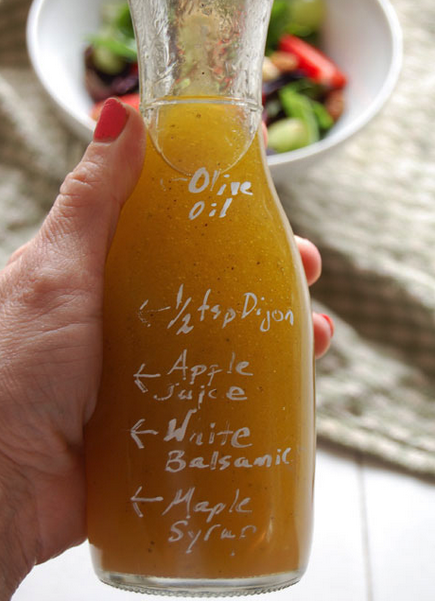 My mind was blown when I first learned how to make salad dressing. If you're feeling adventurous (I promise, it's easy), mix one tablespoon of extra virgin olive oil with two tablespoons of vinegar (my favorite is red wine, though apple cider is good too), a squeeze of lemon juice, and salt and pepper. This simple dressing is tangy, light and totally brings out the subtle flavors in veggies. If you're nervous about the calories, either chop this recipe in half, or cut the oil, double up on lemon juice, and add chopped shallots or crushed garlic for flavor. So good! Here are five more delicious salad dressings you can make at home.

People who are losing weight sometimes get bummed even thinking about chicken breasts. (I know I do… I love a good chicken breast but man, does it get old.) If you want a yummy protein on your salad that isn't of the formerly-feathered variety, get creative! Garbanzo beans, kidney beans, and black beans are delicious vegetarian protein sources. Want to try a different meat? Go for light chicken sausages, light salami, ground turkey, or deli slices of roast beef or turkey. You can also top your salad with hard boiled egg or edamame. Want some more ideas on how to add protein? Check out this post.

What's worse than a bad salad? A soggy salad. If you're not using a bagged lettuce variety (you can save some serious coin by tearing or chopping your own romaine and other lettuce), use a salad spinner. My weight loss world felt transformed when I realized that a salad spinner changes the game in the world of salads. It takes wet, kinda soggy, soppy lettuce to fresh and crunchy. If you don't have a salad spinner, wash the leaves, and be sure to press a clean towel or paper towel into it to absorb as much moisture as possible. If you want to get technical, check out this step by step guide to preparing lettuce for a salad.

Beyond the leaves or base of your salad, add texture! Use a reasonable measuring spoon (aka, not a handful, like I usually would) to add slivered almonds, raw cashews, or even peanuts. You can bake corn tortillas and slice them into small strips, or bake wonton wrappers and do the same. All of these things can add a delightful crunch for minimal calories, though if you're counting calories, you can use veggies like cauliflower, jicama, celery, turnips, and carrots to add tooth.

If you've been paying attention so far, doing all of the things above are going to get you a pretty great salad. However, you can kick it up a notch by including some flavor boosters like olives, fresh and dried fruit, small amounts of strong cheeses, and herbs. I love using pitted kalamata olives for a salty accent, a few pieces of dried cherries with a spinach salad, or a handful of basil leaves with an Italian antipasto salad. Adding a little bit of grated Asiago cheese or crumbled feta or blue cheese can give your salad a delicious boost, too; just watch the portion size so you don't make your salad a dietary disaster. Also, don't forget about the power of spice. Freshly cracked pepper, pink sea salt, Italian seasoning, curry powder -- small additions like these can take a salad from drab to fab.

What?! How can you make a salad without greens? So many ways! Sometimes, I abandon lettuce altogether for a refreshing new recipe. Try mixing chopped cucumber, tomato and red onion with a tablespoon of crumbled feta cheese for a delicious Greek salad. Or, chop up a red and yellow bell pepper, add black beans, green onions, ground turkey, and a dollop of sour cream with Southwestern seasoning for a take on a taco. I've even used fresh green beans as a base for salad, mixing them with ripe tomatoes, raw sweet corn, and a simple vinaigrette for a picnic basket salad.


So there you have it; five simple ways to take the boring traditional salad to awesomely delicious, and filling, too. Now that we're all hungry, share your favorite salad tips here!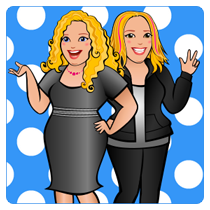 Author: Alyssa Curran
Alyssa Curran does social media by day and tweets pictures of her cats and food by night. When she's not hanging out on social media, she's writing on the Double Chin Diary, buying nail polish, or perpetually trying to get in shape.

Follow Alyssa @lyssacurran or @doublechindiary, or on Facebook here.


Salad dressing photo courtesy of The Art of Doing Stuff