5 Ways to Keep Your Healthy Eating on Track This 4th of July
Jul 1, 2014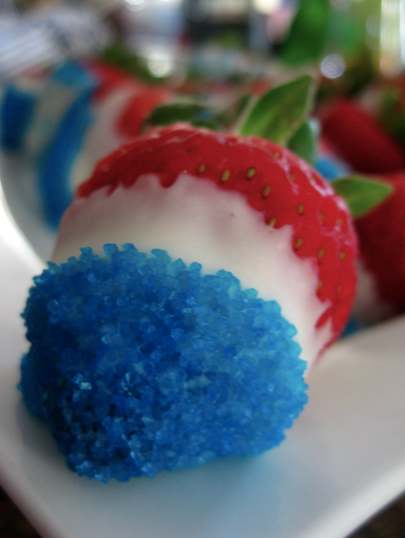 The 4th of July is an exciting day here in America; not only do we celebrate our country's independence with loud, colorful fireworks, we also load up the barbeque, pile our plates with yummy but fattening salads, and reach for the sugary desserts. You can keep your healthy living on track with a little bit of advanced planning, helping to make sure your jeans fit just as well on the 5th of July as they did the day before. Now that's something to celebrate!

Without a doubt, the most difficult part about navigating parties is always food and drink. My favorite tip is often the one I always forget; eat before you go. Surely your fridge is stocked with yummy Diet to Go meals – pick your favorite, and chow down. You may still nibble later on, but you'll be full and grazing, not going wild at the buffet table.

Another great way to help keep yourself on track is by offering to make and bring your own dish. This should be something healthy that other people will actually want to eat, as well, and something you can rely on as your go-to grazing choice. How about a simple tray of raspberries, cherries, strawberries, blueberries, and jicama? That way, you can nibble on something sweet without refined sugar, and keep to the red white n' blue theme.

If you feel like getting crafty in the kitchen, here's a yummy fourth of July recipe that's impressive looking, has just three ingredients (strawberries, candy melts, and sanding sugar), and is relatively light on the calories., though it does have sugar. A vegetable platter is always a safe bet, too – bonus points if you bring salsa or hummus for dip. Try this grilled vegetable salsa from Real Simple! If you're craving macaroni salads or potato salads, try lightened up versions, like Hungry's Girl's Creamy Dreamy Macaroni Salad or one of 22 light potato salad recipes from Cooking Light.
If you're looking to simply trim down options from the grill, one simple way to reduce calories if the host is serving up hamburgers and hot dogs is to try going bunless. Sure, buns are tasty, but you can easily save an extra 150 – 200 calories by ditching the bread. Try wrapping your burger in lettuce leaves or tomato slices, and top with yummy, low-cal condiments like pickle chips, ketchup, mustard, and onion. Not into the veggie wrapped option? How about halving your bun – eating the burger open faced, or just eating slightly less of the hot dog bun? If you're super into lightening up grilled fare, bring turkey dogs, turkey burgers, or stick with grilled veggies like squash, zucchini, tomatoes and onions. Check out this tasty recipe for Grilled Cherry Tomato Turkey Burgers from Better Homes & Gardens for a delicious option. Skip the ciabatta, double up on the basil, and eat it with bites of juicy, grilled tomatoes. We'll have one of those, please.
Another danger zone at fourth of July parties are the boozy brews. If you're watching what you eat, you know that what you drink can also quickly add up. (Say it ain't so… but it's true.) Try and enforce a strict hydration rule – for every alcoholic beverage you have, alternate with one full bottle of water. You'll get full faster and stay hydrated – a win-win situation. In general, beer and wine will pack less calories per ounce than sweet mixed drinks. If you are mixing, try using sparkling water or lemons and limes to add taste without bulk. The Daily Meal also has a few suggestions for the best drinks for your diet here.
If you absolutely can't resist the usual calorie-packed suspects and decide you're celebrating your independence by eating what you want (and I get it, I really do!), bring a fun and active game to the barbeque or party. Frisbee, horse shoes, cornhole, or even a water gun could lead to some physical and heart-pumping calorie burning. How about a competitive game of volleyball? Nothing riles the American spirit like good old-fashioned sporting events.

Hopefully some of these tips are helpful as you prepare for a fun, festive and safe 4th of July celebrating our great country.
Can you think of any other tips to help you stay on track during this patriotic day? Share them with us!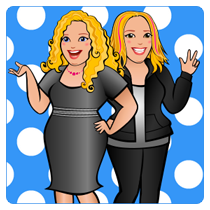 Author: Alyssa Curran
Alyssa Curran does social media by day and tweets pictures of her cats and food by night. When she's not hanging out on social media, she's writing on the Double Chin Diary, buying nail polish, or perpetually trying to get in shape.
Follow Alyssa @lyssacurran or @doublechindiary, or on Facebook here.