Mobile Monday: Shop to Lose Mobile App Review
Aug 28, 2011
Shop to Lose Weight, etc. Mobile App
Category: Health & Fitness
Cost: Free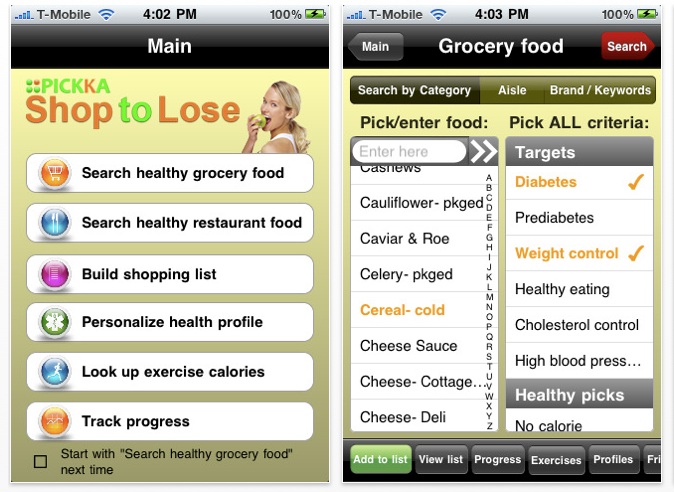 Imagine how easy it would be to eat healthy and make smart food choices if you always had your own personal nutritionist that would go grocery shopping with you? Or one that was always willing to help you make a smart choice off the menu at a restaurant? Eating healthy would be a no-brainer. That's the idea behind the Shop to Lose: Weight, etc. mobile app. Their motto is "we eat what we buy." So the idea behind the app was to help make buying healthy food easy so that healthy eating would eventually become automatic. What a fantastic idea. Unfortunately, once again, the idea doesn't quite make it to reality.
How it (kind of) works:
You're allegedly able to set up your specific goals, profile and plan. Then your own personal on-the-go nutritionist is supposed to help you acheive your goals by assisting you when you purchase food be it in the grocery store or at a restaurant. Allegedly.
We were unable to get the app to work. It crashed. Often. After multiple download attempts (10 times) we were finally able to enter some food choices before it got hung again. After another couple downloads we were able to view our list, play around with it adding and deleting a few items. Then it crashed again.
Bottom line:
We really wanted this app to work. The reviews on iTunes were pretty harsh (apparently Diet-to-Go wasn't the only one having crashing issues). But the idea was so good we wanted to give it a try, and we wanted it to work. But, it didn't. Unfortunately there's no paid upgrade option (that would in theory work better).
Save yourself the time and frustration, don't download this app; instead try using some of the readily available resources on the web such as:
http://www.webmd.com/diet/printable/healthy-grocery-shopping-list
http://www.self.com/fooddiet/2011/06/healthy-food-awards-shopping-list
http://skinnychef.com/media/webcasts/healthy-grocery-shopping/

Author: Sue Ridgeway