Weekly Round-Up - Father's Day Fitness Gifts!
Jun 14, 2013
The best Father's Day Fitness gifts, how companies addict you to their processed foods and other top health-related news stories, blogs, celebrity weight loss updates and studies from around the web. Only the best. All in one convenient place.


Great Fitness Gifts for Father's Day
Huffington Post
By: Tim Chen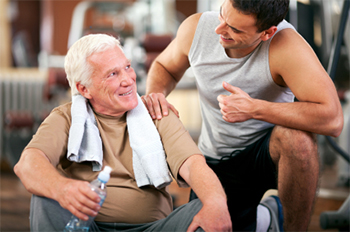 Father's Day is coming up this weekend, and figuring out just what makes the perfect gift for Dad can be challenging. That's why we love this list of the best Father's Day gifts to get Dad to promote healthy living and fitness. Add any of these great items - from a FitBit, to the Nike+ Fuelband and more - to your Diet-to-Go meal plan gift to help Dad get fit and love his body all summer long. The list →



Nutrition for Today: Some foods bring out addictive behavior
Florida Today
By: Susie Bond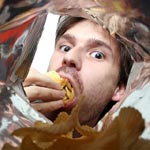 If you find yourself repeatedly reaching for handfuls of potato chips even when you told yourself you just wanted one, then you may be a victim of the processed foods' industry deliberate attempt to addict people to their cheap, manufactured foods. How does the food industry go about doing this? Why are they so against making their products more healthy? And how does their efforts to addict you hurt you and our community in the long-run? Find out. Read more →




Obesity guide sets 5% weight loss target
Rheumatology Update
By: Michael Woodhead

If it's true for the mates living down under, then why not for us? A new update to the Australian obesity management guidelines suggests people should set an initial goal of losing 5 percent of their body weight, and then go from there. The message here? Even a small amount of weight loss can make a big difference in improving your health. Read more →


A diet based on blood type?
Jamaica Observer
By: Nadine Wilson

It may not just be your body type, BMI and other factors that distinguish what kinds of foods you should or shouldn't eat. According to a new theory by naturopathic practitioner Peter D'Adamo, the best way to determine suitable foods may be by your blood type. Which foods should YOU eat? Read more →


Psychiatrists say nutrition is key to mood
PsychCentral
By: Richard Zwolinski

Do you know how many calories the brain consumes each day? 420. And the more nutritious and wholesome those calories are, the more likely you are to avoid developing depression or exhibiting chronic mood swings. Read more →


Nutrition Facts Challenge Some Fast-Food Eaters
Yahoo! Finance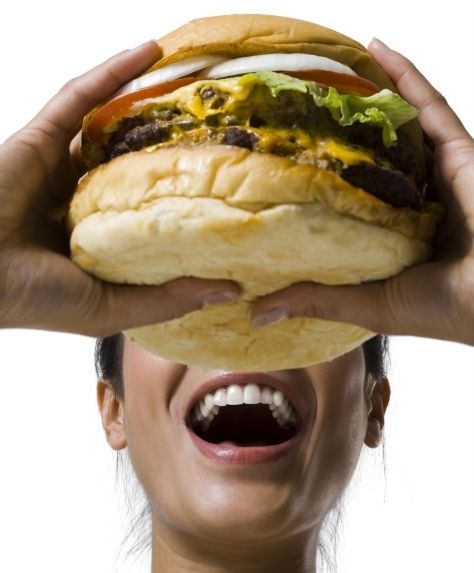 Fast food eaters tend to underestimate the amount of calories they're consuming. And, despite their claims of making healthy changes, the major players continue to dish out high-calorie, high-fat foods to Americans. Even salads typically have more calories than people think, and even more troubling (albeit predictable), most Americans opt for the fries and burger instead. Read more →






At-home weight loss programs for kids lack evidence
Reuters
By: Kathryn Doyle

Programs designed to halt childhood obesity may not be worth the investment, according to a review of the evidence. Apparently, the programs don't affect kids' weight more than a year down the line. But other research indicates that family influence plays a huge role in preventing childhood obesity. Read more →


Fitness get-togethers now a cooler option
Times of India
By: Gayatri Deshmukh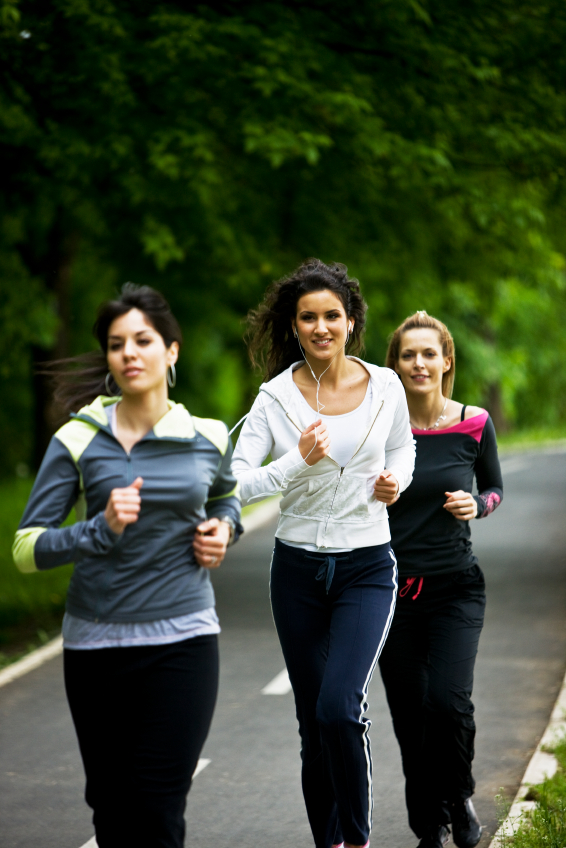 Developing a theme for your party can be an important aspect of the planning. It ties things together, targets specific guests and, most importantly, allows you to decorate more easily. So why not throw a fitness-themed party? More and more people are doing it. It promotes a communal-approach to healthy living, and works wonders in giving you the motivation you need to lose weight all summer long. Read more →







Lady Gaga - Shows Off 30 Pound Weight Loss in Sexy Suit
Hollywood Life
By: HL Intern

The Queen of Pop is known for her crazy outfits and out-there personality. After previously defending her weight gain, it seems she decided to slim down after all in preparation for bikini season. Read more →


Papa Joe - Rapper loses 250 pounds on '99 Cent Store Diet'
Daily Mail
By: Sadie Whitelocks

He rehearsed it. He shot it. He starred in it. And then he sat down to watch it. After being horrified by the sight of his own body, rapper Papa Joe decided to go on a diet and lose weight. Short on cash, he put himself on a strict $50-per-week diet, forcing him to purchase the fruits and veggies his local 99 Cent Store offered. His method worked. Read more →


6 Nutrition "Rules" Worth Breaking
WebMD
By: Janet Helm

Many of us heard experts give us tips for shopping and eating healthy - tips like, "fresh is best," or "ban the salt shaker from the table." While these tips can work for some, most of us find them difficult to follow. And the truth is, Janet Helm doesn't even think they're all that necessary. Check out this blog post, where Helm dispels many common myths about nutrition, and leaves some room for adjustment by using a little common-sense. Read more →


Weight Loss Success: 25 Things That Have Improved Since Losing 100 Pounds
Gwynspiration (via: Chicago Now)
By: Gwyn E.

Besides the obvious health benefits and ability to do so much more, what kinds of things can really change for you when you get into shape and lose weight? For Gwyn, everything from wearing high heels to becoming a better cook changed. In a four-part series, she documents 25 reasons why she joining the 100-pound club. Read more →


Easy peasy (and cheesy) after-school snacks
Is This Really My Life?
By: Emily Hill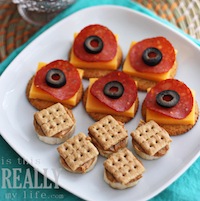 It's 3 p.m., and the kids just got home from school, hungry and ready for an afternoon snack. So, what do you serve them? Easy peasy (and cheesy) after-school snacks, recipes courtesy of Emily Hill, of course! Try these yummy, healthy cheese and pepperoni stackers and mini banana sliders (with a side of grapes) to tide your kiddos over until dinner. Recipe here →





Surviving on Starbucks for a Year: Can It Be Done?
FitDay

A woman from Seattle is trying to accomplish something no one else has: surviving purely on Starbucks food and beverages for an entire year. But is it healthy? The restaurant chain has made efforts to improve its menu and offer more nutritious options, but is it enough to help her lose weight? Check out her blog to follow along. Read more →


Study shows Atkins diet is effective for long-term weight loss
British Journal of Nutrition
via: ENews Medical

A new study released earlier this month showed that managing your carbs (instead of your fat) will yield the long-term weight loss results you desire. According to researchers, the low-carb diet will not only lead to greater results, but also is better safer for insulin-resilient and those who need to keep their carb-consumption lower in the long-term. Read more →


Crash diet tied to increased gallstone risk
Mayo Clinic
via: Reuters Health

Eating an extremely low-calorie diet, such as one where you restrict yourself to 500 a day, will more likely cause you to develop gallstones, and will yield results similar to those who eat a moderately low-calorie diet (1,200 to 1,500 calories per day). Researchers at the Karolinska Institute said eating such a low-cal diet can empty the gall bladder, leading to gallstones. The extreme weight loss is not worth the risk of landing in the hospital. Read more →


Heavy Patients Trust Diet Advice from Overweight Docs Most: Study
Preventive Medicine
via: HealthDay

People who struggle with their weight are more likely to listen to diet and weight loss advice if their doctor struggles with weight management as well. In many cases, patients reported that they felt "judged," by their doctor is s/he gave weight loss advice and was not overweight him or herself. Read more →


Mild Weight Loss Lowers Obese Teens' Diabetes Risk
Journal of Pediatrics
via: WebMD

Obese teenagers who lose even just a small amount of weight can drastically reduce their risk of developing Type II diabetes and other obesity-related health risks, according to a new study. Researchers found that reducing BMI by just 8 percent caused improvement in insulin sensitivity. Read more →


Diet change boosts survival in men with prostate cancer
JAMA Internal Medicine
via: Associated Press

Men who really take the Mediterranean diet to hear may be doing much more than just lowering their cholesterol and risk of heart disease. If they have prostate cancer, they can boost their rate of survival by a significant amount, according to a new study conducted by researchers at the University of California. Read more →


Green coffee bean diet's weight loss effectiveness questioned: study
U.S. Journal of Agricultural & Food Chemistry
via: N News

Ever heard of the supposed "miracle" cure that green coffee bean dietary supplements can offer in regards to your weight loss? Well, if you've ever tried it and noticed that the weight, in fact, does NOT fall off, it's probably because it doesn't work. A recent study found that the so-called miracle characteristics of green coffee beans not only did not prevent weight gain in mice, but also led to an unhealthy buildup of fat around their livers. More evidence that it takes real exercise and diet changes to make a difference. Read more →



=======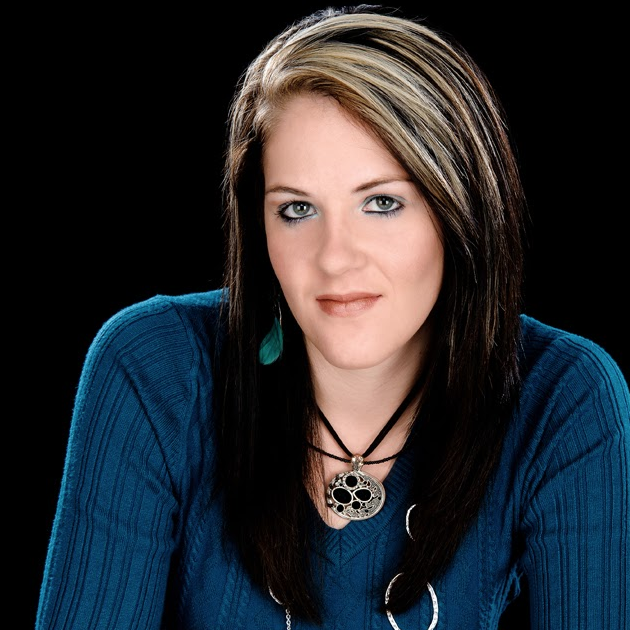 Author: Caitlin Hendee
Diet-to-Go Community Manager

Caitlin is a journalist by trade and an avid runner. She is passionate about maintaining a healthy, active lifestyle and encouraging people to engage in common-sense eating. Caitlin believes in living a well-rounded life, to include balancing time with family, friends, fitness and food.