Diet-to-Go is excited to announce its partnership with Washington D.C.'s NBC4 for the 20th annual Health & Fitness Expo. The Health & Fitness Expo is an annual event held in Washington D.C. that gives the community the opportunity to meet health experts, sample delicious food, get simple blood and health screenings, learn about healthy living and receive fun giveaways and prizes. As part of the Expo, Diet-to-Go seeks to provide Americans all around the country with the knowledge to make common-sense healthy choices that will lead to long-term results.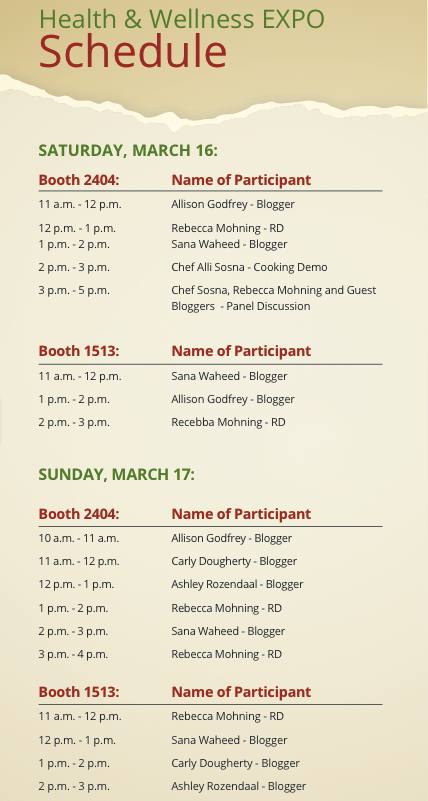 When: Saturday, March 16 & Sunday, March 17
Where: Walter E. Washington Convention Center in Washington D.C.
Why: Because it's free! Kidding – to learn about common-sense, practical changes you can make to lead a healthy life
Cost of Attendance: Admission is free!
Chef Alli Sosna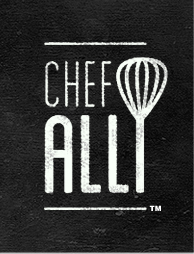 Websites
:
chefallisosna.com
and
microgreensproject.org
Twitter:
@ChefAlliSosna
Facebook:
facebook.com/allison.sosna
Chef Alli doesn't like to sit still. She believes in bringing healthy cooking to every person, no matter who they are or what their struggles are in life. Alli advocates for affordable, sustainable healthy choices that are realistic for the average American to maintain.
Chef Alli is the founder of MicroGreens, an innovative program that works with schools and non-profit organizations to educate children and low-income families about how to make healthy choices based on a government-supplemented food budget.
Rebecca Mohning, R.D.
Rebecca is a registered dietician and a certified personal trainer. She has worked with college athletes, people struggling with weight management and even people battling eating disorders. Rebecca also serves as the dietician consultant for Diet-to-Go.
Rebecca seeks to help people get healthy by applying practical strategies in their lives through manageable nutrition and fitness.
Allison Godfrey
Allison currently lives in Washington DC, but was born and raised on the South Shore of Massachusetts.
On her blog, Allison discusses her life and how she balances work, eating right, exercising, friends, family and everything in between. She uses her blog as a platform to show how small changes can lead to big benefits, both physically and mentally. Allison believes living in a healthy way doesn't need to be hard, crazy or obsessive. The small changes she advocates have helped her to lose 80 pounds.
Sana Waheed
Sana Waheed is 23 years old and an active lifestyle blogger residing in Columbia, Maryland. Her blog documents her passion for health and fitness as she maintains an active life while recovering from a spinal injury.
Sana doesn't believe nutrition or fitness should be taken to the extremes, but rather be part of a fun, healthy active lifestyle. She stands firmly behind her motto "be your own superhero" and tries to apply it to all aspects of her life, and she thinks you should too!
Carly Dougherty
Carly started running in her late twenties after a lifetime of being sedentary, and it's become her favorite hobby (unless sushi eating counts as a hobby … then running is her second favorite). Carly's motivation to start exercising was constantly seeing people running, biking and walking near her home in the Washington DC area.
Carly encourages other fitness newbies and those looking to lose weight to start slow! Walking is a great way to start and it's something you can build on as your fitness improves - the saying "walk before you can run" exists for a reason!
Ashley Rozendaal
Ashley Rozendaal's blog, Coffee Cake and Cardio, is a weight loss blog that shares her journey to reach a healthy weight and to live a happy and healthy life.
Ashley was a collegiate Division I discus and hammer thrower. After college, Ashley lost 54 pounds by eating healthy and running.
Still on a quest to reach her goal weight, Ashley shares her story daily through Coffee Cake and Cardio. Whether it is sharing healthy recipes, new workouts, travels, or confessions about the struggles of weight loss, Ashley helps readers to know that they are not alone.