Choose Your Perfect Meal Plan!

1200 Calorie Plan – Best Plans for Women †
1600 Plan – Best Plans for Men †
† Tip: Women that need to lose over 50lbs. or more may want to consider 1600 plans due to higher calorie needs.
We Deliver The Perfect Diet Plan for You
Diet-to-Go is the easiest
way to lose up to 20 lbs.
or more, fast *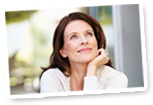 For more than 20 years, Diet-to-Go has been providing the best tasting
and easiest way to lose weight. Our award-winning, chef crafted meals
are perfectly balanced to satisfy your appetite and your taste buds while
helping you lose weight fast.
Lose the weight without
losing your mind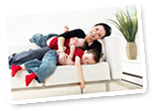 You don't have to stress or worry about what to eat or if you're going to
be hungry again in an hour. Our chefs and nutritionist have done all the
work for you.  Everything you need is included.  Just enjoy the meals and
lose the weight. 
It's like having your own
personal chef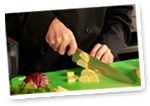 The secret is in our real food approach. By combining quality proteins,
healthy fats, complex carbohydrates and fiber in just the right portions,
Diet-to-Go has created meals that satisfy your appetite on fewer daily
calories. You won't have to worry about being hungry on this diet plan.
Rated #1 for
taste and value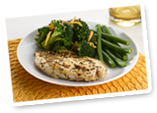 These meals aren't just good for you, they actually taste good!
Diet-to-Go is consistently a top pick in diet reviews and was recently
ranked the #1 diet delivery plan by both Epicurious and Spirit magazine.
Approved by Weight Loss Experts

Leonard J. Ram, M.D.
The meals are tasty, easy to prepare, and nutritionally sound. I strongly recommend this service to my patients.

Rebecca Mohning MS, RD, LD
Diet-to-Go has created meals that follow the best science for balanced nutrition and portion sizes. These meals taste great, will satisfy your appetite and help you lose weight.
---
Real Feedback About Diet-to-Go on Facebook
Michael G.

Update: week 7. Tuesday - total lost 31lbs.
Todays lunch was an amazing salmon burger. This is a meal
that makes this diet easy!

Janet L.

Let me just say, not only does the food look good....
it tastes great. Thank you Diet-to-Go!

Christina M.

I don't know what day the turkey chili belonged to but I had it
tonight for dinner....I lLOVED IT!
Sherri J.

I am very impressed with the food, I think I can do this!!

Jason S.

The wheat berry salad that comes in the tuscan boat
lunch is amazing. I want a whole meal of it. nom.

Jules F.

Today... I started... and really really impressed with the
taste value. Been touting it all day long to all my friends
on Facebook. Seriously. Can't believe this is a healthy
meal plan!!! Why didn't I know about you sooner
Nationwide Home Delivery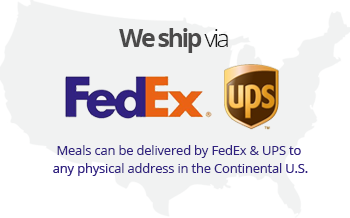 No matter where you live in the United States (excluding Alaska and Hawaii), you can have Diet-to-Go!
Our Low-Fat diet meals are prepared fresh and then flash frozen, packed on dry ice and shipped immediately to ensure optimal freshness and taste upon arrival. We ship via FedEx & UPS from our commercial kitchens in both Northern Virginia and San Francisco to give you the quickest delivery times possible, no matter where you call home.
---
Local Pickup
Choose
a meal plan
Choose a pickup location
near your home or office
Your meals are prepared
fresh & delivered to your
pickup loation
Simply pickup
your meals at your
convenience, and enjoy!
Here's How it Works
For customers living in select markets,
there is also a local pickup option with
over 200 locations to choose from.
---
Locations
Washington DC
Metro Area
Baltimore Metro
Area
Philadelphia Metro
Area
San Francisco Bay
Area
Greater Los Angeles
Area
Learn More About Your Traditional Diet Plan
About Traditional
Our Traditional plans are nutritionally balanced to satisfy your appetite with fewer daily calories. These meals contain a dietician recommended balance of lean protein, complex carbohydrates, healthy fats and fiber. You can choose between 1200 and 1600 average daily calories.
Personalized Plans
Traditional plans can be customized for dislikes and allergies when placing your first order. We have more than 50 items on our substitution menu, or you can choose to double up on favorites. For more on how substitutions work, please contact us through phone or chat. Snacks. Most meals come with side items. These side items make great snacks throughout the day.
Quality Meals
Unlike most of our competitors, Diet-to-Go meals are prepared fresh in our own USDA-certified, commercial kitchen. This helps us ensure that you get the freshest, best tasting and highest quality meals for your money.
Healthy Weight Loss
Our Traditional plans are low fat, low sodium, low cholesterol and meet the dietary guidelines of leading health advocacy organizations. Meal Delivery. Meals can be delivered by FedEx to any physical address in the Continental U.S. In some metropolitan areas (D.C., Baltimore, Philly, San Francisco) we offer fresh local pickup service at over 200 convenient locations.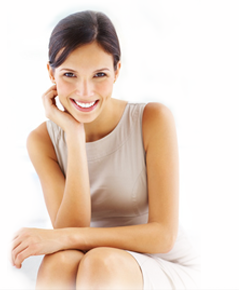 Healthy Eating Made Easy
We know eating healthy is not always easy. When there are so many demands on our time, the effort it takes to plan for, buy and prepare healthy, nutritious meals can be overwhelming. And when you're trying to lose weight, healthy eating can become a herculean effort, but not with Diet-to-Go.
At Diet-to-Go, we take the effort out of healthy eating. We've done the research, the shopping and the preparing for you. All of our meals are perfectly portioned, nutritionally balanced, taste tested and freshly prepared. We include all the extras like fruits, sides and even the condiments so there's no last minute shopping trips or complicated meal preparations. All you have to do is eat the food and lose weight!
* Individual results may vary. Customers that stick to our calorie restricted plans have reported weight loss of up tp 2lbs per week.