5 Weight Loss Tips That Fit Into Your Hectic Schedule
Mar 27, 2023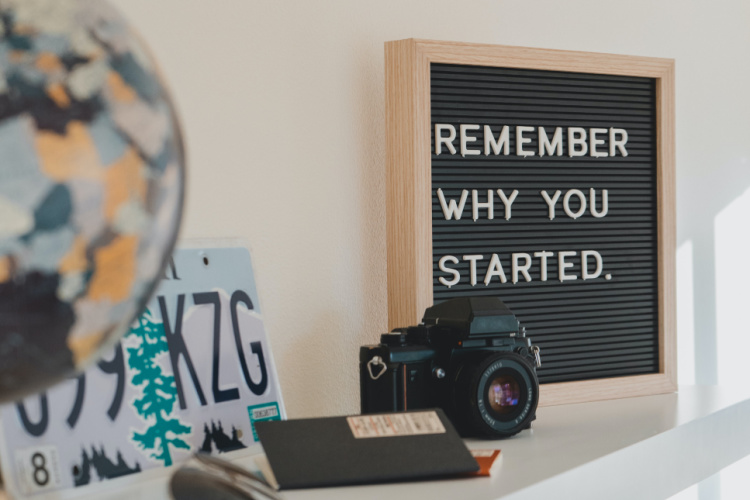 Remember when it was just before the new year, and you were highly motivated to lose weight and get healthy?

If you're like many of us, there's a solid chance that resolution might have fallen a bit by the wayside due to our busy, on-the-go lives. And it's no wonder. In a Pew Research Center 2018 survey, 60% of American adults said they sometimes felt too busy to enjoy life. Between balancing things like work, kids, social events, and everything in between, our hectic schedules often mean there's not much time left for self-care or healthy habits.

But here's the thing: Your health matters just as much as your career, family, and friends. Taking care of yourself ensures everything — and everyone — else will get the best, most productive version of yourself.

With that in mind, we rounded up five weight loss tips that you can easily plug into your busy schedule to make taking care of yourself a priority again.

1) Plan, plan, plan.

Do you notice a theme when you stop to think about the things you prioritize in your life? It's likely that you have a concrete plan around each one and that your plan includes something written and events noted in your calendar — and the reminders to go with them! Elevate tasks around weight loss to that level in your mind. Sit down with your schedule and plan things like cooking a healthy meal and fitness into it. Set reminders on your phone to ensure you don't forget and stay on track. Treat your weight loss plan like everything else you prioritize in life!

2) Focus on nutrition first.

Whether it's a protein-packed breakfast or filling your grocery cart with whole foods, proper, balanced nutrition is critical to weight loss.* It's easy to find yourself in fast food drive-thrus or munching on chips between video calls. That's why it's essential that you stay mindful of what you're eating and buying. Ensure your cupboards and refrigerator are filled with healthy foods to help you avoid temptation. If you're especially busy, you might also consider opting for a healthy meal delivery service that provides you with three balanced meals daily. You can check out our unique meal plans and sample menus here!

3) Find fitness you enjoy — and get it in!

While nutrition should definitely be a priority, fitness is a close second when it comes to weight loss.* Building fitness into your schedule with calendar reminders is an excellent choice. You can also sign up for a fitness class, which makes it more likely that you'll do it. After all, you paid for it! You can also work in daily walks after dinner or first thing in the morning or a 20-minute at-home workout video at lunchtime. The sky's the limit when it comes to fitness opportunities — the key is just getting them in!

4) Leverage the power of online motivation.

There's no shortage of motivational quotes and ideas filling social media feeds these days. If you view them with the right mindset, they can play a decisive role in keeping you on track. Follow fitness enthusiasts or diet programs on Instagram. Join Facebook communities with other like-minded individuals. You can even search motivational images online, print them out, and pin them to a board in your kitchen or bedroom!

5) Meditate to look back on your reasons.
Busy lives can make it easier to forget why you wanted to lose weight or get healthy in the first place. Take 5 minutes each evening to sit with yourself. Breathe deeply, close your eyes, and reflect on your "why." If you're feeling extra motivated, consider writing down the reasons in a journal or on your phone. Refer back to them at least once a week to keep yourself going.



Busy, hectic schedules and the hubbub of everyday life can make it challenging to focus on things like weight loss and health. Leveraging any of these tips can help you re-find your center and get back on track!

------------------------------------------------------------------------------------
Author: Caitlin H
Diet-to-Go Community Manager

Caitlin is the Diet-to-Go community manager and an avid runner. She is passionate about engaging with others online and maintaining a healthy, active lifestyle. She believes moderation is key, and people will have the most weight loss success if they engage in common-sense healthy eating and fitness.