10 Delicious, Healthy Dinners to Wow Your Sweetheart
Feb 14, 2023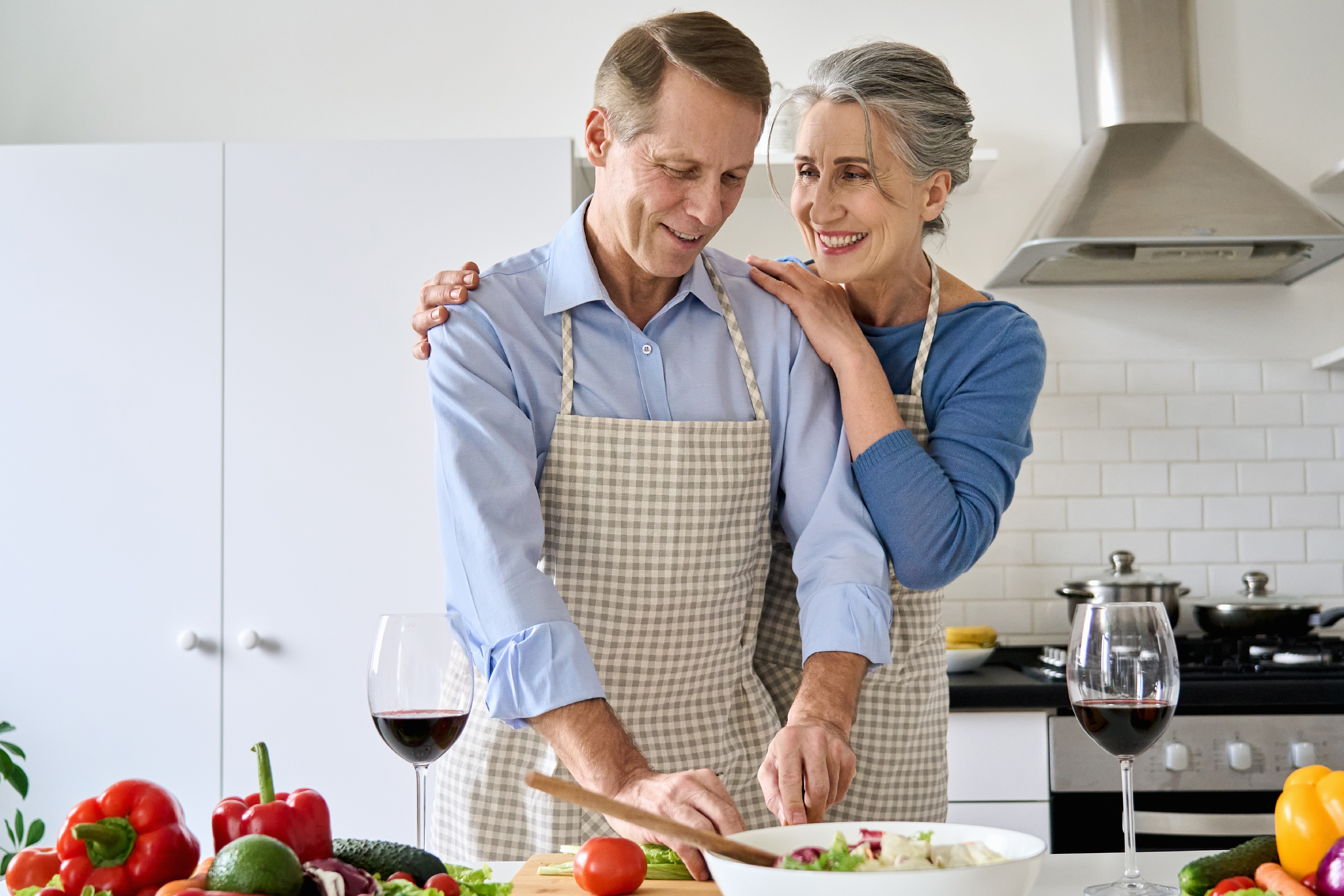 Did you remember Valentine's Day? If you or your sweetie are trying to eat healthily, why not keep the momentum going by whipping up a delicious dinner?
Cooking is a wonderful way to show your partner you love them. It allows you to show them you care by spending time and effort crafting a quality meal you can enjoy together.

Want to try a new recipe to surprise your sweetie for Valentine's Day (or any day)? We've got your covered with some tasty choices! Bon appétit!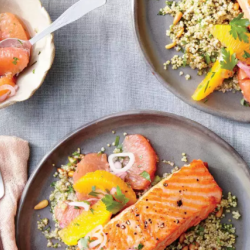 1) Sauteed Salmon with Citrus Salsa
Calories: 365

The light, citrusy flavor will explode in your mouth as you and your partner enjoy this colorful entree. It's packed with the natural, healthy vitamins found in salmon and is sure to put everyone in a happy, romantic mood ahead of all the evening's festivities.

Get the recipe at Cooking Light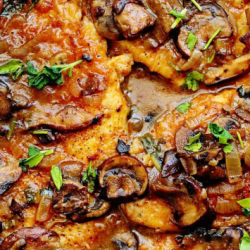 2) Chicken Marsala
Calories: 129

Try this delicious, lighter version of the classic version for a more decadent, flavorful dish that takes just 30 minutes to make. The tasty mushroom wine sauce ensures the romantic vibe will start (and stay!) flowing, and its low-calorie count will leave you satisfied but not overly stuffed.

Get the recipe at Grandbaby Cakes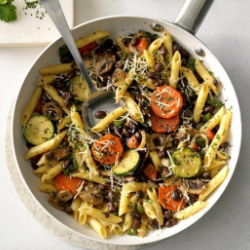 3) Penne with Veggies and Black Beans
Calories: 300

This recipe is just the thing for the vegetarian in your life — or anyone else for that matter! It's full of various vegetables, including tomatoes, zucchini, sweet peppers, and carrots. You can follow the recipe to a tee or add some spice with a half-cup of salsa or teriyaki sauce.

Get the recipe at Taste of Home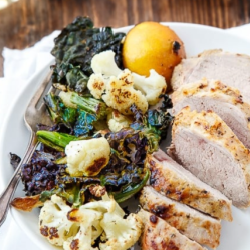 4) Honey-Mustard Pork Tenderloin
Calories: 350

You're sure to impress your sweetheart with this dish, which calls for a savory honey-mustard marinade that fully enhances the already-delicious flavors. Pair it with potatoes or roasted vegetables to bring the meal together and ensure you're set up nicely stomach-wise for the evening.

Get the recipe at Dessert for Two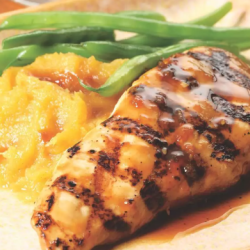 5) Maple-Glazed Chicken Breasts
Calories: 197

These maple-glazed chicken breasts are perfect for beginner chefs who still want to wow their date. The key is to marinade the chicken breasts well in advance for a flavor-packed adventure that will certainly keep the smiles coming while you enjoy each other's company. Pair it with roasted veggies and a glass of white wine for an even more elegant feel.

Get the recipe at Eating Well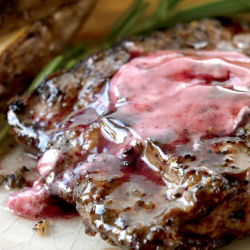 6) Easy Grilled Steak with Red Wine Butter
Calories: 390

No list of romantic dinners is complete without a steak recipe! This grilled steak with red wine butter keeps the flavors light and fresh while maintaining the integrity of the juicy meat. Cook it to their liking without all the excess calories you'd get with a similar meal at a restaurant.

Get the recipe at Eat This, Not That!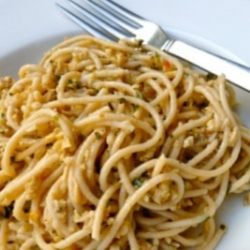 7) Lightened Up Spaghetti with White Wine Clam Sauce
Calories: 335

There can be something incredibly sensual about watching your partner twirl a white pasta on their fork and delicately sliding it into their mouth. This recipe delivers on that with its full palette of flavors and a few red pepper flakes for a nice kick.

Get the recipe at Simple Nourished Living







8) Easy Crab Cakes
Calories: 200

Crab cakes often grace the menu at fine-dining restaurants. Well, thankfully, you can make them yourself without too much headache! This recipe calls for just seven simple ingredients and 30 minutes of your time. Bring the classy feel of these tasty treats to your romantic dinner setup to kick off a night you'll remember!

Get the recipe at Insanely Good Recipes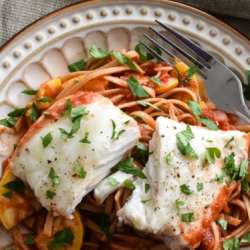 9) Halibut Fra Diavlo
Calories: 430

Halibut is a classy, tasty fish that often garnishes romantic table setups. This recipe may sound complex, but it's actually quite easy to make and screams, "kiss me." Enjoy it with pasta and wine with a candle in the middle of the table to set the mood right.

Get the recipe at The Foodie and the Fix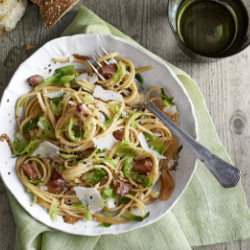 10) Pancetta-and-Brussels Sprouts Linguini
Calories: 370

This elevated linguini dish tastes like heaven in a bowl. The recipe combines the caramelized onions and Parmesan cheese with the pancetta and Brussels for a sweet and savory taste you and your sweetheart will love.

Get the recipe at Country Living






Whip up any of these scrumptious dishes for an in-home date night you won't soon forget.