10 Health and Fitness Instagram Must-Follows
Jun 10, 2014
Looking to add some variety to your Instagram feed? If you're getting tired of vintage photos of your neighbor's lunch or the 10 millionth photo of your friend's cat, check out these 10 people on Instagram. While we'd love to list all of the people who've inspired us through their square-shaped snaps, this list is an introduction to who and what keep us fit and fed (or at least aspiring to be) online. The order they appear in doesn't necessarily mean one is better than the other – we love them all equally! Who are we missing? Be sure to tweet us at @DietToGo or tell us on Facebook who makes your top 10 list.


Alan's Instagram chronicles his amazing journey from 480 pounds to Triathlete, half marathon finisher and all around motivational guy. Watch for daily quotes that will keep you going, and yummy and healthful snack ideas like sautéed cinnamon apples that won't halt your progress.


Bobbi posts workout photos, clean eats, and fun photo challenges like the one shown below. Her inspiring weight loss of over 70 pounds is served up with a side of realness, but that realness is always accompanied by an overwhelming sense of "I can do this, and so can you."


Kelly shed over 90 pounds by embracing a life of fitness and clean eating. Soon to be a figure competitor, Kelly posts the nitty gritty of a fit life, including helpful how-to's on things like making and eating casein protein.


While Cassey's claim to fame started on YouTube with her fun and pop culture relevant workouts, her Instagram account shares peeks into her daily life with an artful eye. Craving homemade mango popsicles or a teaser at the best yoga moves to do if you have cramps? You'll find them both on Cassey's instagram.


Joacim is a Swedish actor and model living in Los Angeles. After having gastric bypass surgery, Joacim recently underwent abdominoplasty to remove excess skin. Joacim's instagram photos link to his blog, which chronicle an interesting look into the life of a model and actor.


Foodies, rejoice! If you want to see drool-worthy food shots in your feed that won't make you crave junk, check out Lisa's Instagrams. This 18-year-old masters a perfect blend of color, composition and lighting, like this gorgeous shot of a simple but savory avocado toast. Lisa's photos are a true feast for the eyes.


Need a dose of zen? Scroll through Brian's incredible yoga moves and videos. The artistic contortion of his body is accompanied by beautifully written anecdotes about yoga, like this one: "Yoga is not about what poses or transitions you can do, or how easily you can do them. It's about the process that gets you there." Namaste.


See the world through the eyes of an Ultra Runner – a long distance runner who regularly tackles over 100 miles in one stretch. Jurek is also an award-winning author, and shares captivating photos of his travels, like this one in Gokyo Ri, a peak in the Nepal Himalayas.

You won't find any topless pics here, but you will find fitspo quotes, jokes, and polished shots of the sculpted Savannah, a nutrition writer and blogger. Sometimes, you need to take a look at the silly side of fitness and health; muffin tops and all.


As Crossfit 'Boxes' sweep the nation, people's curiosity about this 'core strength philosophy' is growing, too. Whether or not the heavy lifting, oft-squatting workout is for you, the photos on Crossfit's official account are indeed inspiring, showing off the amazing physique and form of the human body.



While there's no way this list could do justice to all of the amazing health and fitness IGers out there, we think this is a pretty good variety to get you started. Who would you add to this list? Make sure to tell us in the comments below!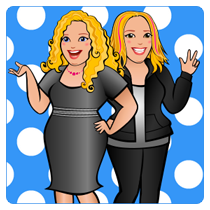 Author: Alyssa Curran
Alyssa Curran does social media by day and tweets pictures of her cats and food by night. When she's not hanging out on social media, she's writing on the Double Chin Diary, buying nail polish, or perpetually trying to get in shape.
Follow Alyssa @lyssacurran or @doublechindiary, or on Facebook here.