100 Healthy Holiday Gifts & Pin-to-Win Contest
Nov 19, 2013
It's the perfect time of year to give the friends, family and loved ones in your life gifts of health and wellness. No matter what it is they're doing to change their life - lose weight, cook healthier food, exercise, even just relax on occasion - you'll find the perfect gift for them on our gift guide. Click the links below to browse each category:



= $50 or Less
= $51-$100
= $101-$200
= $200 or More

= Small Enough for a Stocking
= Great as a Gift!
Want to win one of the gifts from our guide? Enter the Diet-to-Go Healthy Holiday Pin It to Win It Giveaway! Look for the "Pin to Win" icon next to select gifts on the guide and pin those gifts to your own Pinterest boards for a chance to win.
Ten lucky pinners will be randomly selected to receive their pinned gift for free. The more you pin, the more chances you have to win!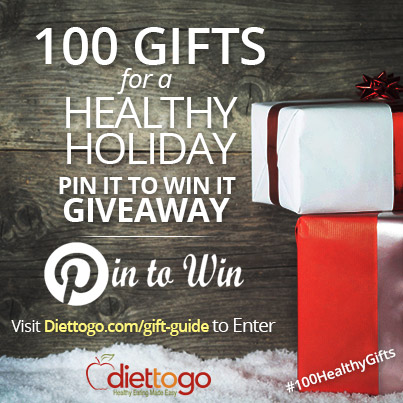 How to Enter:
Follow diettogo on Pinterest.

Pin an item on the Diet-to-Go gift guide with the "Pin It to Win It" icon.

Tag the pin with @diettogo and #100healthygifts.
Bonus entry for sharing your pin on Twitter with @diettogo and hashtag #100healthygifts!

Winners will be selected at random and announced on Monday, Dec. 23 on Pinterest, Facebook and Twitter. For complete official rules, click here.
---
Healthy Eating Gifts
During the holidays, it's easy to forget about the need to eat healthy. But when the last glass of eggnog has been drank, all the chocolate is gone and the high-calorie, unhealthy appetizers and entrees have been consumed, they'll be grateful for a gift that makes eating healthy easier. You'll discover everything the healthy cook on your list could want: high-quality pots and pans, stainless-steel juicers, knife sets, steamers, even monthly memberships to fruit clubs. Eating the right nutrition every single day will be a whole lot easier.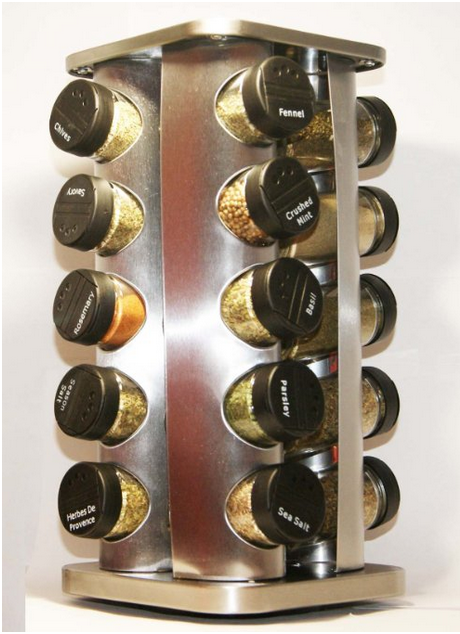 When they're ready to start cooking and eating healthy, they're much more likely to succeed if the food actually tastes great. A Kamenstein 20 Jar Spice Rack is the perfect gift to make that healthy food taste great and keep them coming back for more. Plus, it comes with a free 5-Year Premium Spice Refill Service. Makes sticking with it that much easier.


Price Range: $15-$40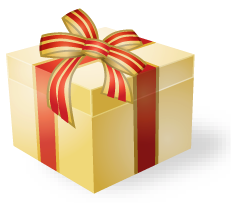 Get it Here: Amazon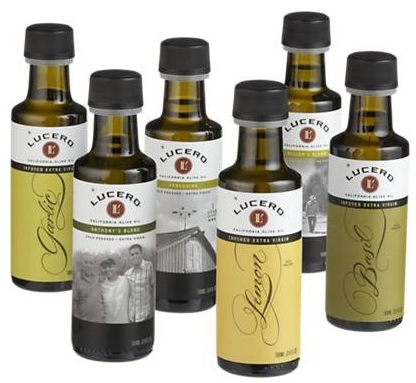 The most important element of weight loss is eating healthier foods and replacing processed, fatty ingredients with more wholesome ones. Olive oil is a much better option than butter and vegetable oil for cooking healthy meals. Add a 6-piece gift set of all-natural olive oil from Lucero to your loved one's gifts to help them add flavor - without the unhealthy, excess calories - to all their favorite meals.

Price Range: $40

Get it Here: Houzz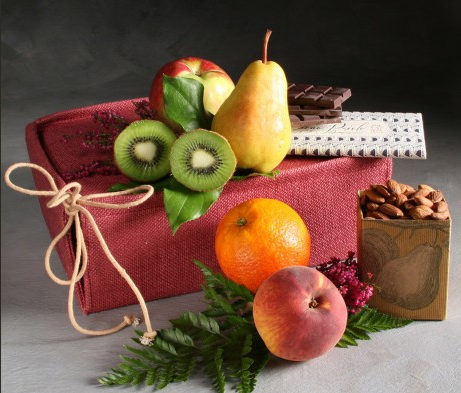 Perfect for the in-laws, parents, grandparents, your significant other, or even just a healthy buddy, HealthWise Gift Baskets by Manhattan Fruitier are the absolute perfect way to show them that they can lose weight and live healthy with style and flavor. Each basket is incredibly unique because it features foods meant to help battle particular conditions. For example, the Heart Healthy Beat is full of fresh and dried fruits, nuts, even dark chocolate, with the right nutrients to keep their heart strong and healthy. Or, if they're trying to lose weight, the Keep It Light Assortments are made with low-calorie foods that fit almost any diet. They're extremely thoughtful, and will help them see the right kinds of foods to eat to lose weight and achieve total wellness.



Price Range: $50-235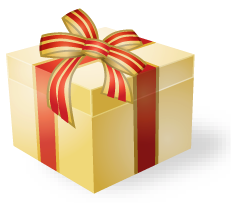 Get it Here: Manhattan Fruitier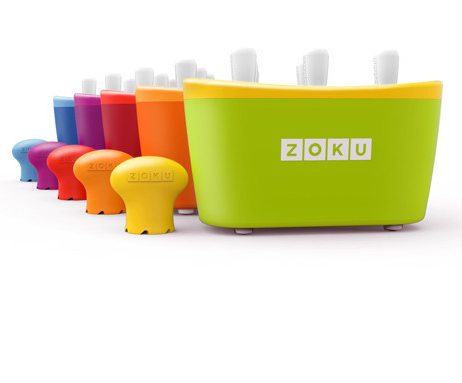 A healthy snack made easy. The Quick Pop Maker by Zoku freezes ice pops in minutes. Add flavored water or yogurt and press start for a quick-and-healthy afternoon snack. Plus, since no electricity is needed, they can take this with them to a party or the park to make healthy snacks for everyone. It comes in lots of bright, fun colors, so you can choose the one that's just right for them.

Price: $50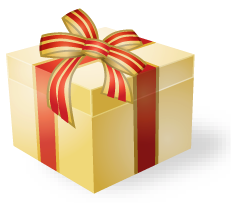 Get it Here: Zoku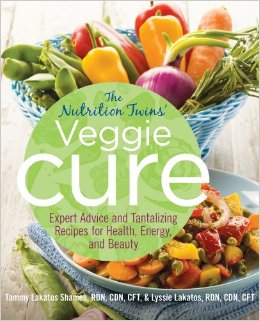 They don't have to do something dramatic to change their lives. It's all about working more vegetables into the foods they already love and eat. Get them started on the path to better nutrition, pound shedding, healthier skin and hair, and overall wellness with Veggie Cure by The Nutrition Twins. The Nutrition Twins reveal what vegetables help specific health and beauty problems and give them the recipes they need.

Price: $15

Get it Here: Amazon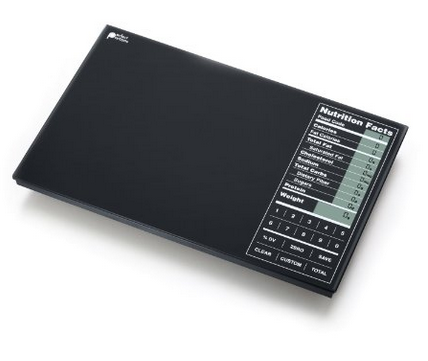 One of the greatest struggles your loved one will face when losing weight and eating right is knowing exactly what size portions they should be eating. That problem is solved with the Perfect Portions Digital Food Scale. The scale has over 2,000 different foods already programmed into it, and you can add your own if it's not already there. Simply select the food, weigh it and the scale will show the exact nutritional information. They'll learn how to properly adjust the portion size, making this scale one of the single-most important, beneficial gifts you give to help them achieve their goals.



Price Range: $40-$50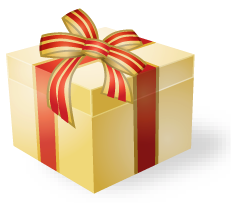 Get it Here: Amazon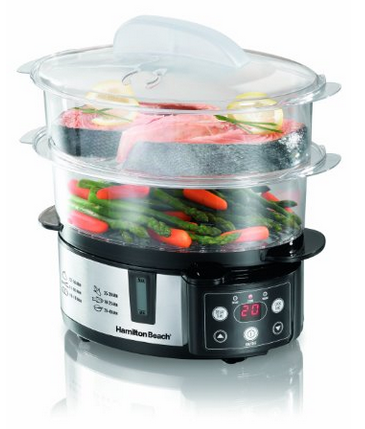 Cooking up delicious, tasty vegetables will be a breeze for them with the Digital Steamer by Hamilton Beach. It comes with two tiers, a removable divider and even switches to warm when the food is ready. Plus, steamed foods are lower in calories and fat, making the steamer a great gift for them to whip up healthy meals every single day.



Price: $30-$50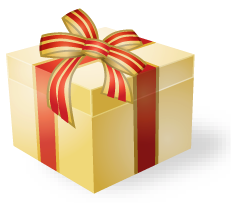 Get it Here: Amazon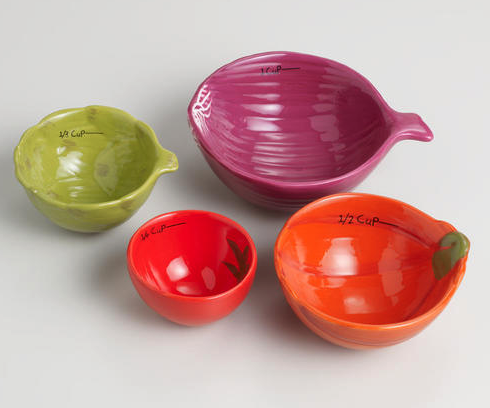 These cups are designed for the countertop, not the cabinet. She'll love their fun, vibrant design that she can display for all to see. Plus, seeing them out will remind her that portion-control requires measuring. They can even be used as serving bowls.



Price: $10



Get it Here: World Market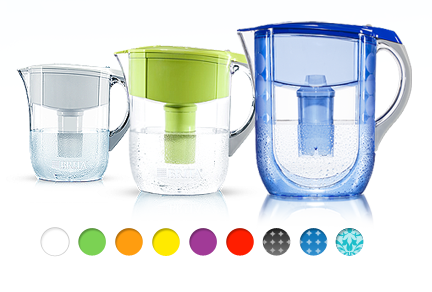 Forget buying hoards of plastic bottles for clean drinking water. Give them a gift that will work wonders for not only their body, but the environment as well. Each Brita Grand Water Filter Pitcher eliminates thousands of plastic water bottles from being placed in landfills each year. And being that water is so important to keeping them healthy, it's also the perfect gift to help them along in their journey. You can choose from seven different colors or three creative designs.



Price: $33-$37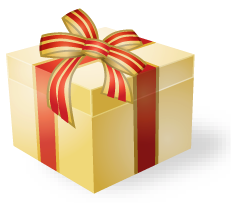 Get it Here: Brita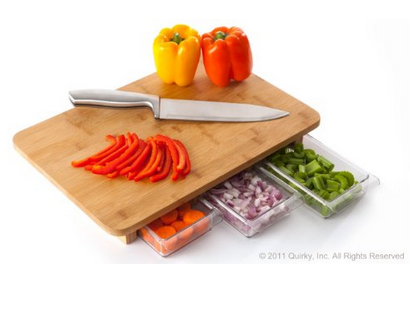 Slicing up all those fresh fruits and veggies just got a whole lot easier with the Mocubo Bamboo Cutting Board by Quirky. Your loved one will love the fact that the cutting board comes complete with three prep drawers so they can swipe in the diced food and easily add it to healthy recipes. The bamboo-surface board is also extremely durable and less prone to moisture absorption over time, meaning that it will last through the years. This makes a great addition to any cook-themed gift.



Price: $40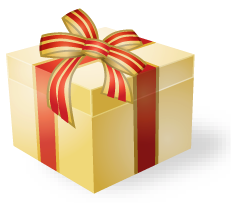 Get it Here: Amazon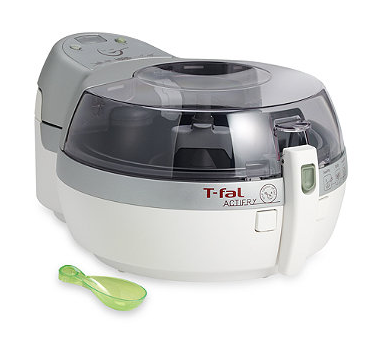 Part of living healthy means they should pretty much avoid fried foods, or at least cut way back on them. But they don't have to give up the taste as long as you wrap up the ActiFry and tuck it under the tree. The ActiFry's revolutionary design only uses a tablespoon of oil to "fry" foods. It combines a pulsating heat system and stirring paddle to evenly distribute the oil over the food so they can still enjoy that delicious fried chicken taste without the extra calories and saturated fat.



Price: $200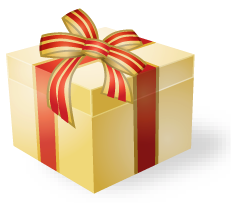 Get it Here: Bed, Bath & Beyond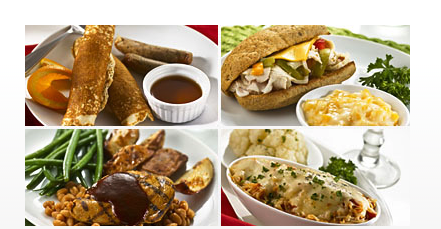 You can make healthy eating as simple as possible with meals from one of Diet-to-Go's three distinct menus. Counting calories, fats and carbs is made easy with Diet-to-Go's freshly-prepared, delicious, gourmet diet delivery meals that are controlled for portion and scientifically proven to promote natural weight loss. Sit down and pick out their menu and each week they'll receive healthy, pre-made meals right on their doorstep. All they need to do to lose weight is heat them up and enjoy. Plus, eating Diet-to-Go meals will teach them about nutritious food, what proper portion-sizes look like and how they can make living healthy last a lifetime.



Price: $99-$146 per week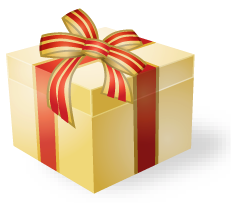 Get it Here: Diet-to-Go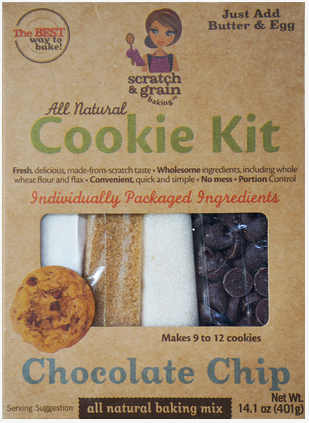 If they love baked goods, it can be pretty tough to give up all the delicious homemade treats. But give them the Cookie Kit by Scratch and Grain, and they can still indulge on occasion, with way less guilt. Cookie Kits come with all ingredients perfectly measured and packaged, giving them the ability to make quick, easy cookies with that delicious homemade taste. They are also portion-controlled (each batch yields 9-14 cookies) to prevent overindulgence. And the best part? The cookies don't have any fillers, artificial ingredients or preservatives, making them a healthy alternative to traditional baked goods. There are tons of cookies to choose from, including classic sugar cookies, holiday sugar cookies, oatmeal raisin, snicker doodles and many more.



Price Range: Single Packs: $7-$32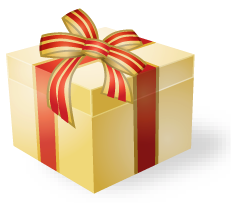 Get it Here: Scratch and Grain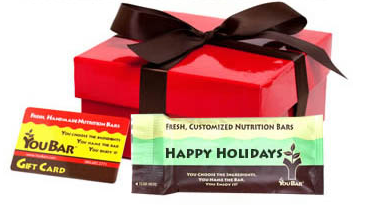 Nothing's more important after a workout or trip to the gym than refueling. A healthy protein bar is a great way to do that, but why not make give the snacks a more personal touch? Give them the gift of customized protein bars, where they can build their own bars with the flavors they like. With delicious flavors like Goji Macadamia or Cookie Dough, they'll have yet another powerful motivation to get to the gym and love getting healthy.




Price: $50



Get it Here: YouBars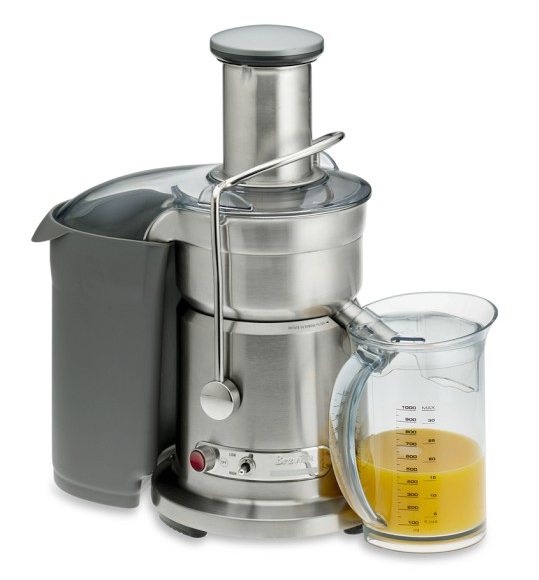 Juicing has become increasingly popular nowadays, and for good reason. It's the best way to make sure you're getting all your daily-recommended servings of fruits and vegetables. Give them the Juice Fountain Elite Juicer by Breville. It's Breville's most powerful model yet, with 5 different speeds, an easy-to-use control panel and a 900-watt motor capable of juicing all their favorite fruits and veggies. Plus, its dishwasher-safe for easy clean-up.



Price Range: $300-$450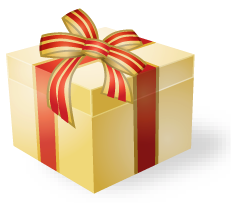 Get it Here: Williams-Sonoma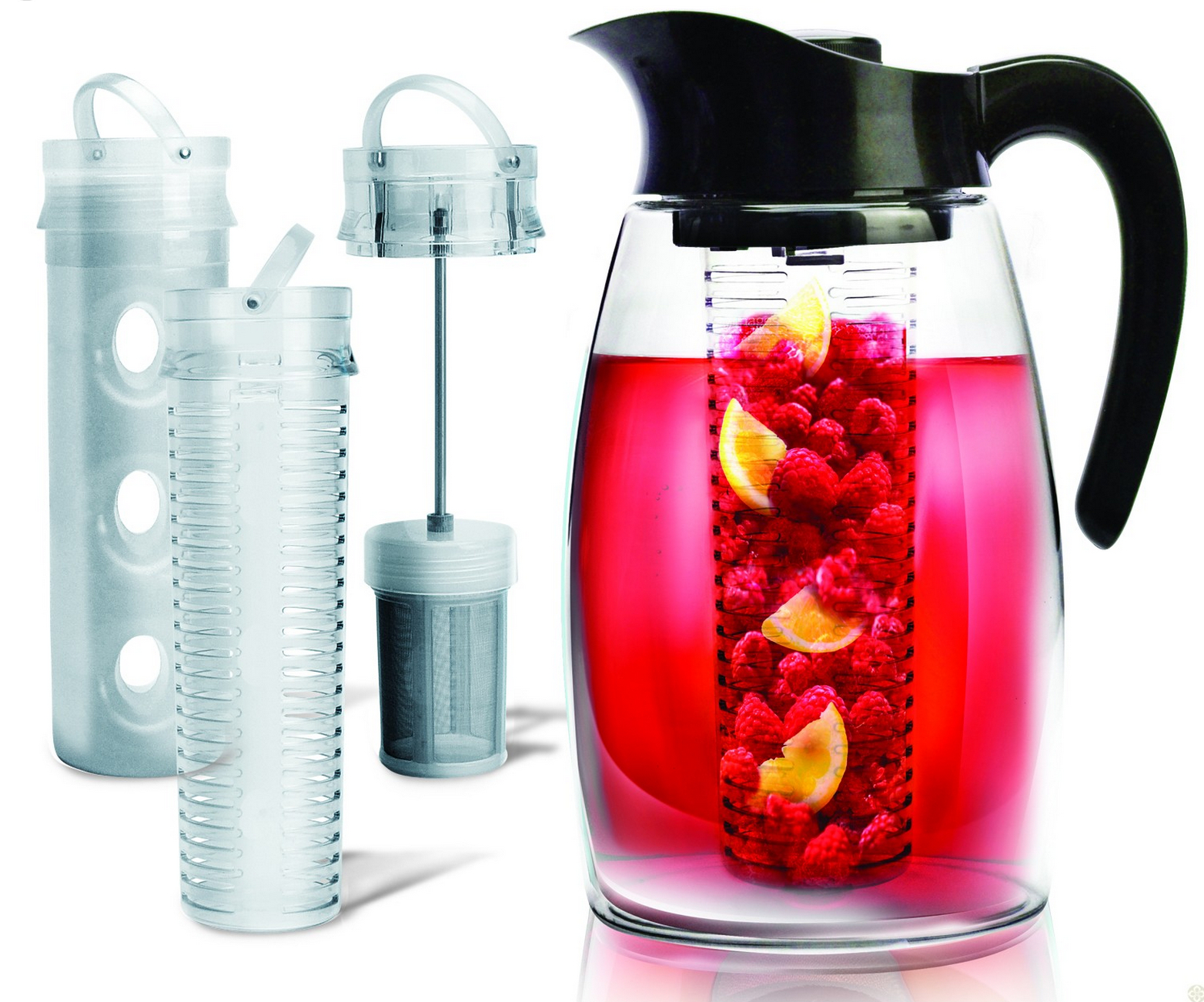 Everyone knows that drinking water is a key ingredient to losing weight. Help make sure they never get tired of it with a Flavor It Infuser Pitcher by Primula Products. These pitchers make it easy to infuse water with everything from delicious berries, crisp cucumbers, tea and much, much more. The pitchers even come with a Chill Core to keep beverages cold longer.



Price Range: $10-$30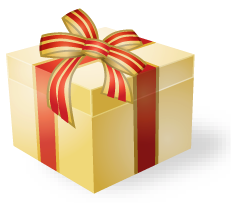 Get it Here: Primula Products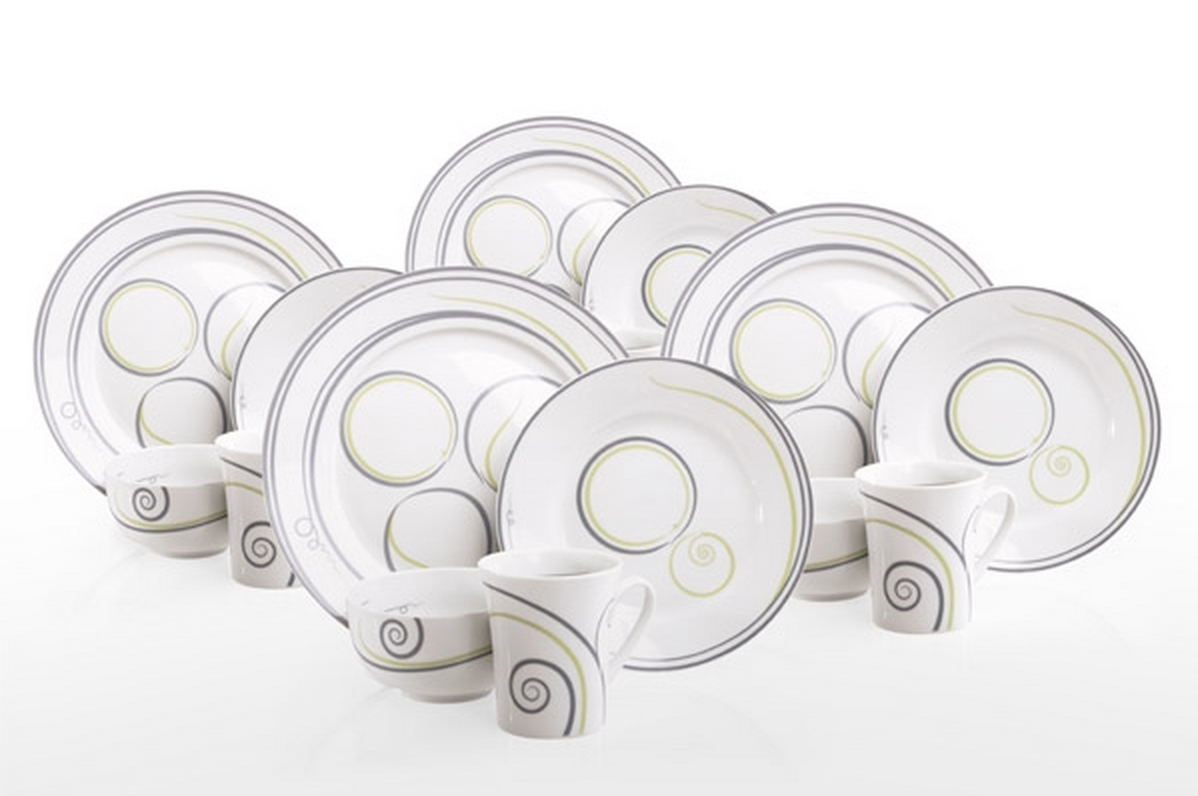 When they're just starting out, one of the biggest challenges they're going to have to overcome is eating proper portion-sizes. It's okay to indulge on occasion, but too often we indulge by putting way too much food on one plate. The beautiful, elegant Dish Sets by Livliga can help them with this problem. They are specially designed to encourage slower eating, smaller portions and make food look more visually appealing.



Price Range: $50-$200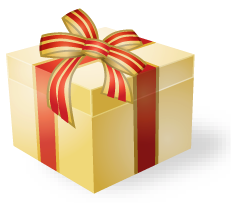 Get it Here: Livliga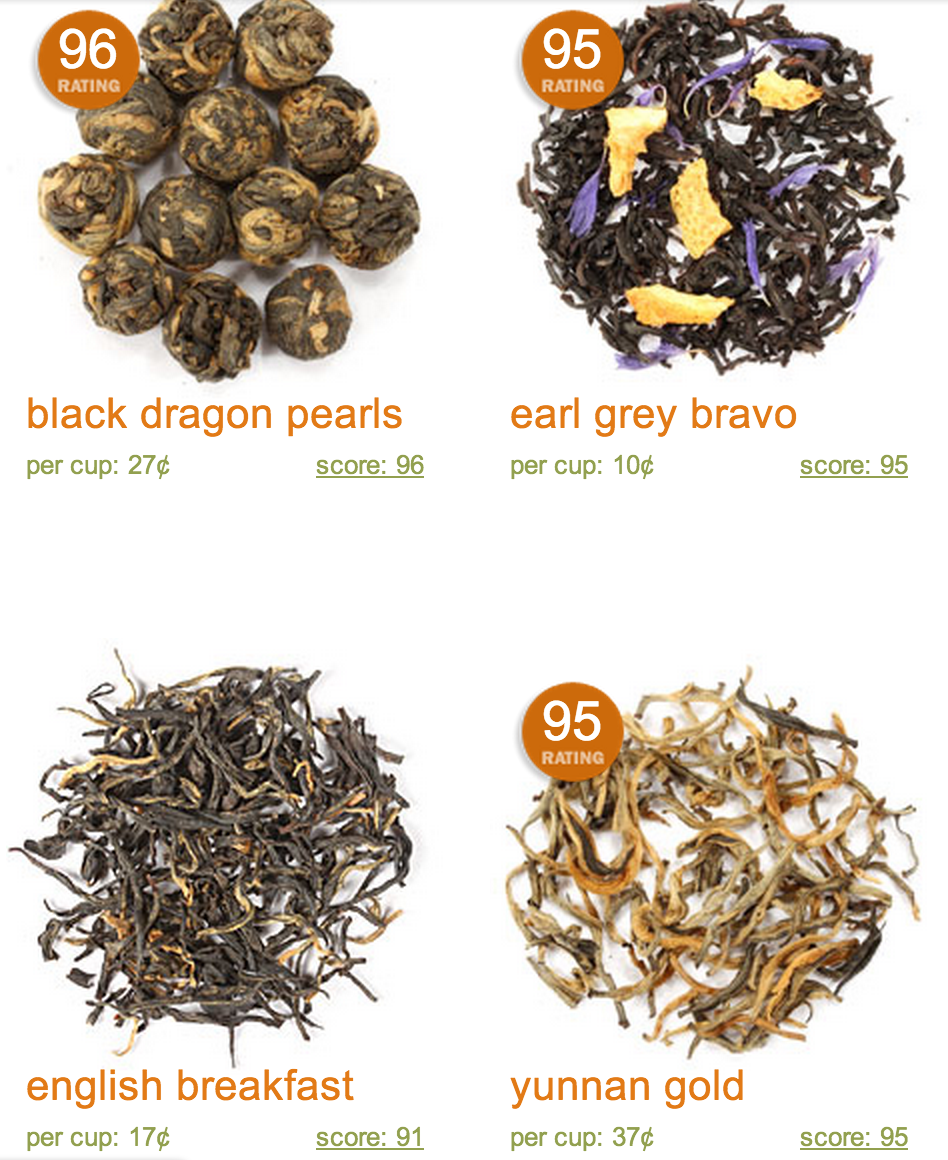 Help them give up the soda and replace it with a more wholesome, healthier choice like tea. Tea is not only soothing, its packed with antioxidants and herbs that give the body the ability to rejuvenate and replenish. This 12-month Tea of the Month Club membership by Adagio will give them shipments of fresh tea every other month, delivered right to their doorstep.



Price Range: $39-$89



Get it Here: Adagio Teas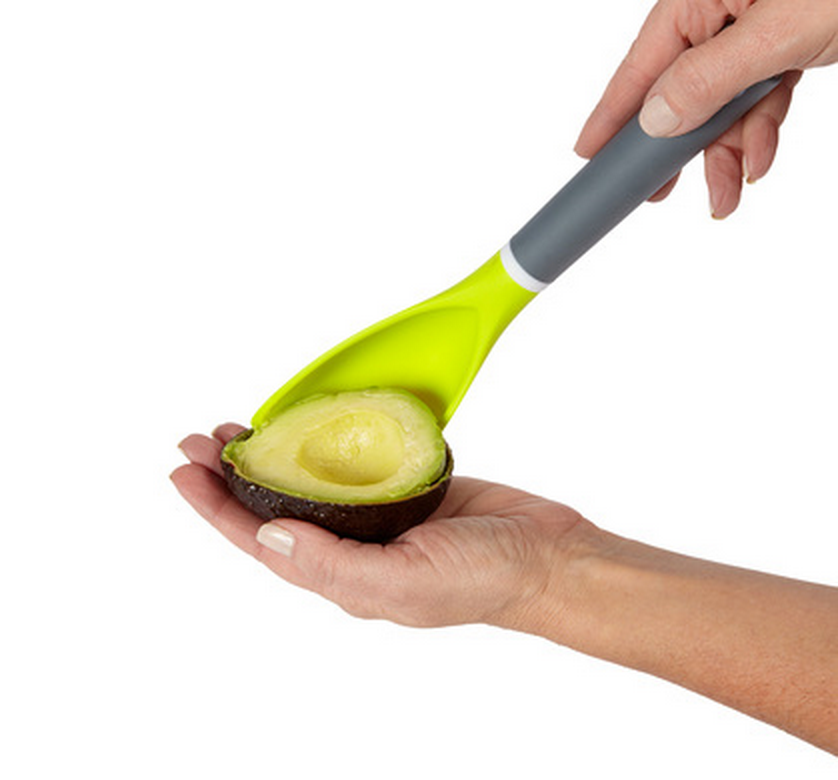 When they start making healthy eating a part of their daily routine, it won't be long before they stumble upon the delicious, healthy avocado, fall in love with it, and start adding it to a huge host of recipes. The 3 'n 1 Avocado Tool by Casabella mashes, scoops and chops avocados, all in one handy tool.



Price: $8



Get it Here: Casabella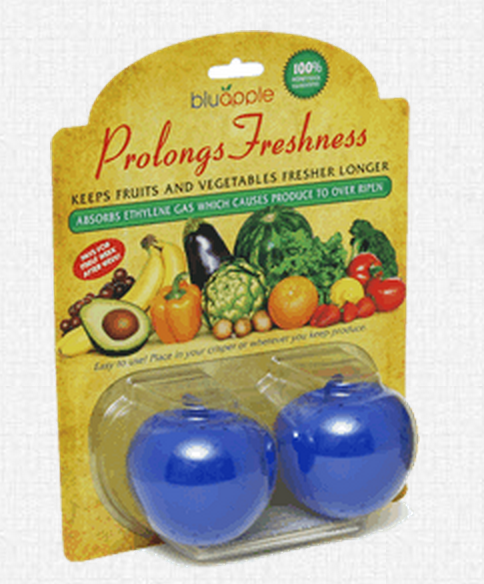 You can give them a gift that will save them both time and money with the Bluapple, a container that keeps produce fresh longer. The Bluapple works by providing a protective shell around produce to absorb ethylene gas - a natural byproduct fruits and vegetables release that can lead to spoiling.



Price: $10



Get it Here: Bluapple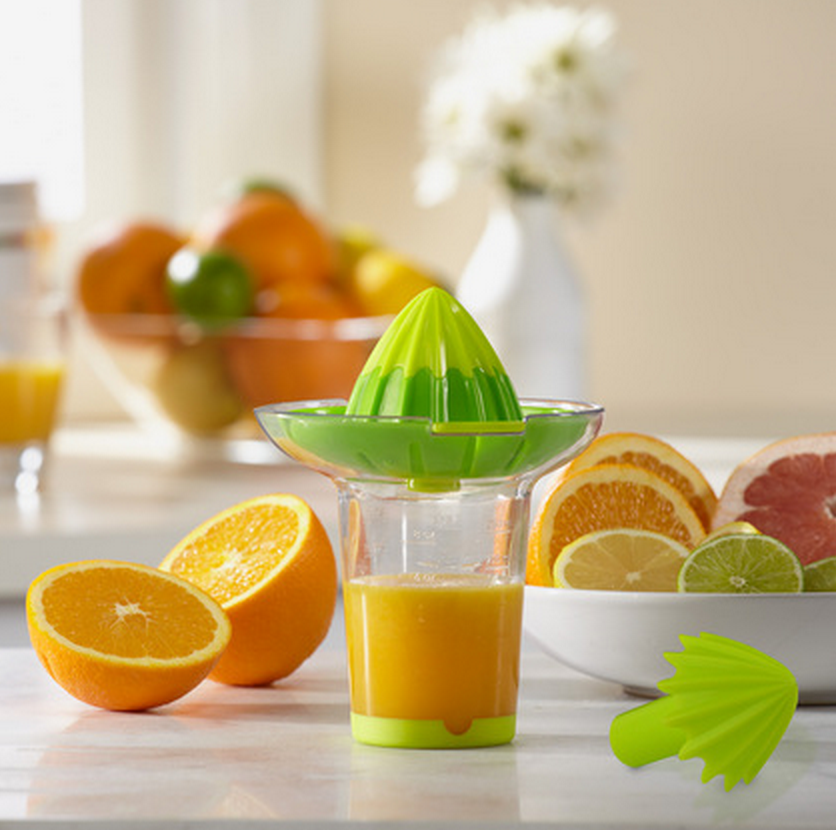 Juicing is a great way for them to ensure that they get their recommended daily amounts of fruits and vegetables. That can be simplified for them with a gift of the Citrus Juicer and Reamer by Casabella. It's perfect for squeezing fresh citrus fruits into all kinds of tasty, low-calorie drinks and recipes.



Price: $15



Get it Here: Casabella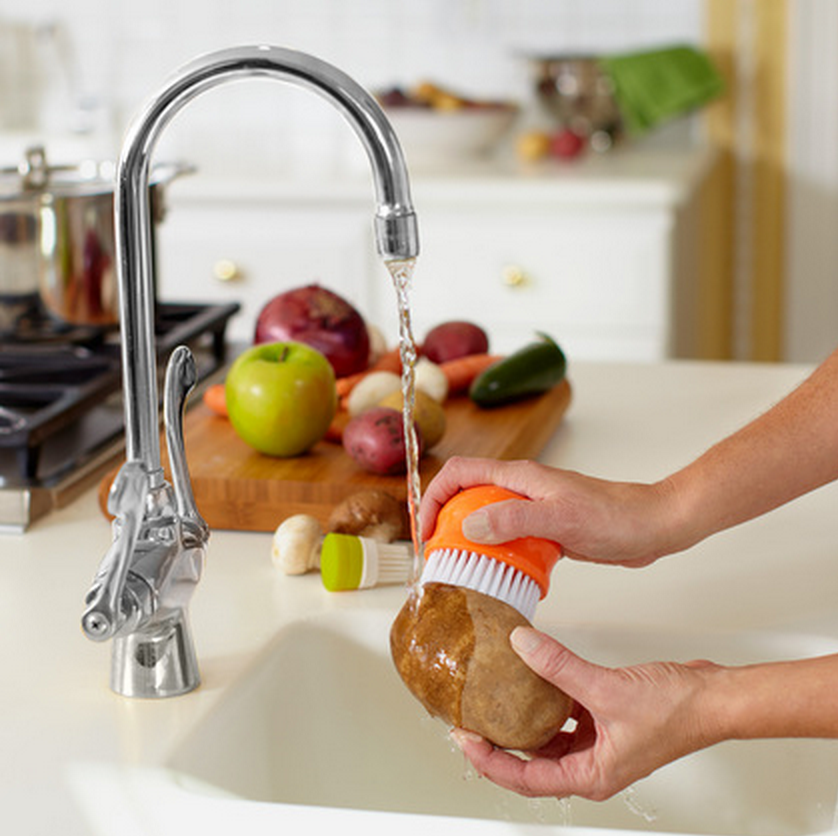 Vegetables are a cornerstone of any healthy diet. The 2 'n 1 Veggie Brush gently and thoroughly cleans all their vegetables so they can make sure the healthy food they cook not only tastes great, but is safe to eat as well. It's easy to clean and makes a great stocking stuffer.



Price: $8



Get it Here: Casabella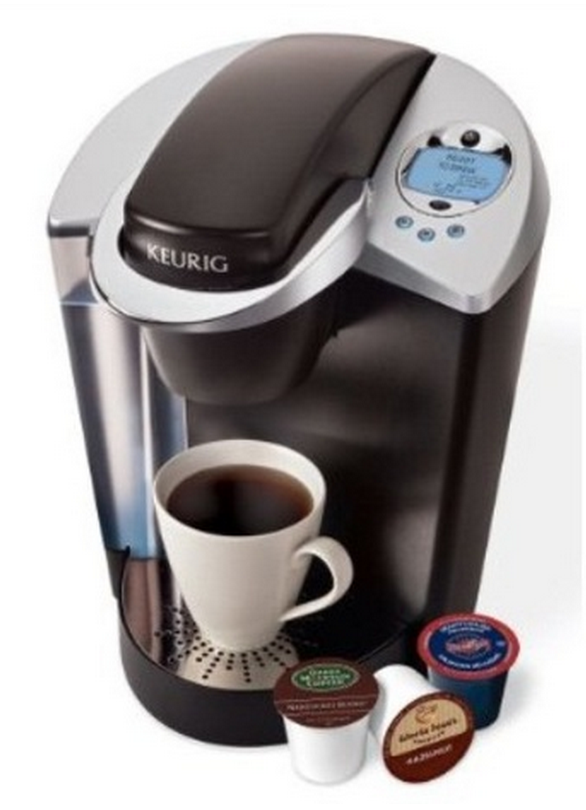 Starting the day off with some morning brew just got a whole lot easier. Your loved one can sip warm coffee fast with the Gourmet Single-Cup Brewing System by Keurig. It features a one-touch panel and 3 different brew-size options. All they have to do is press the brew button, wait a minute and then sip to enjoy before hitting the gym or going out for a morning run. The perfect way to start the day.



Price Range: $150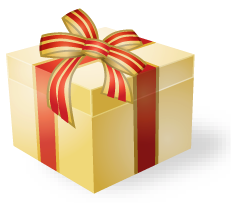 Get it Here: Keurig.com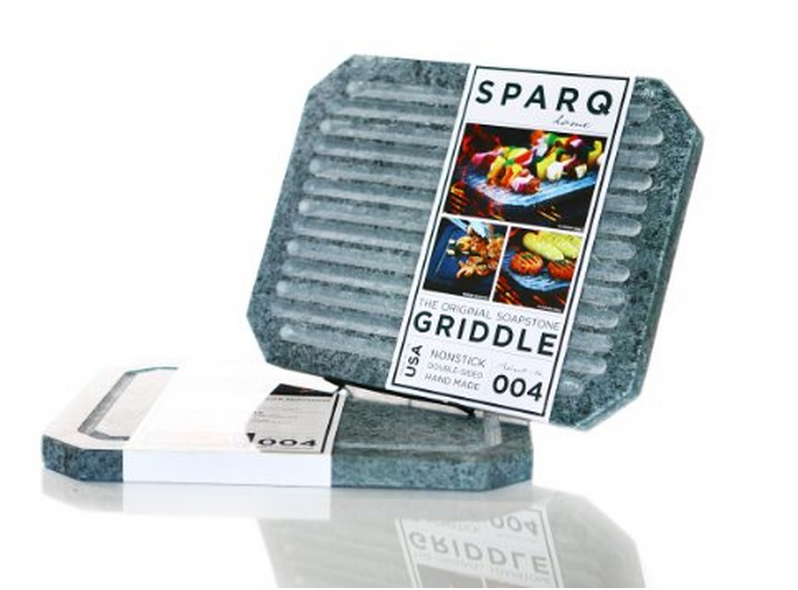 Help them cook food evenly, without oil and more healthfully with the Soapstone Griddle by SPARQ. Unlike an electric griddle, the stone griddle absorbs energy and distributes the heat evenly for fast cooking. It comes with a smooth side for cooking anything from pizza to pancakes, as well as a grooved side for grilling steaks or chicken.



Price: $99-$120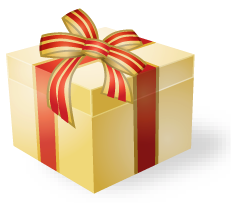 Get It Here: Amazon




Give them the best of the best with the 2 piece Fry and Grill Pan from Swiss Diamond. Swiss Diamond's patented coating is reinforced with real diamonds, and it's not a gimmick. The diamonds give the coating an extra-long lifetime, superior heat conduction and natural nonstick properties. This gift has, "I believe in you," written all over it.




Price: $225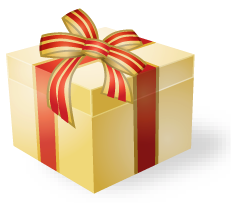 Get It Here: Swiss Diamond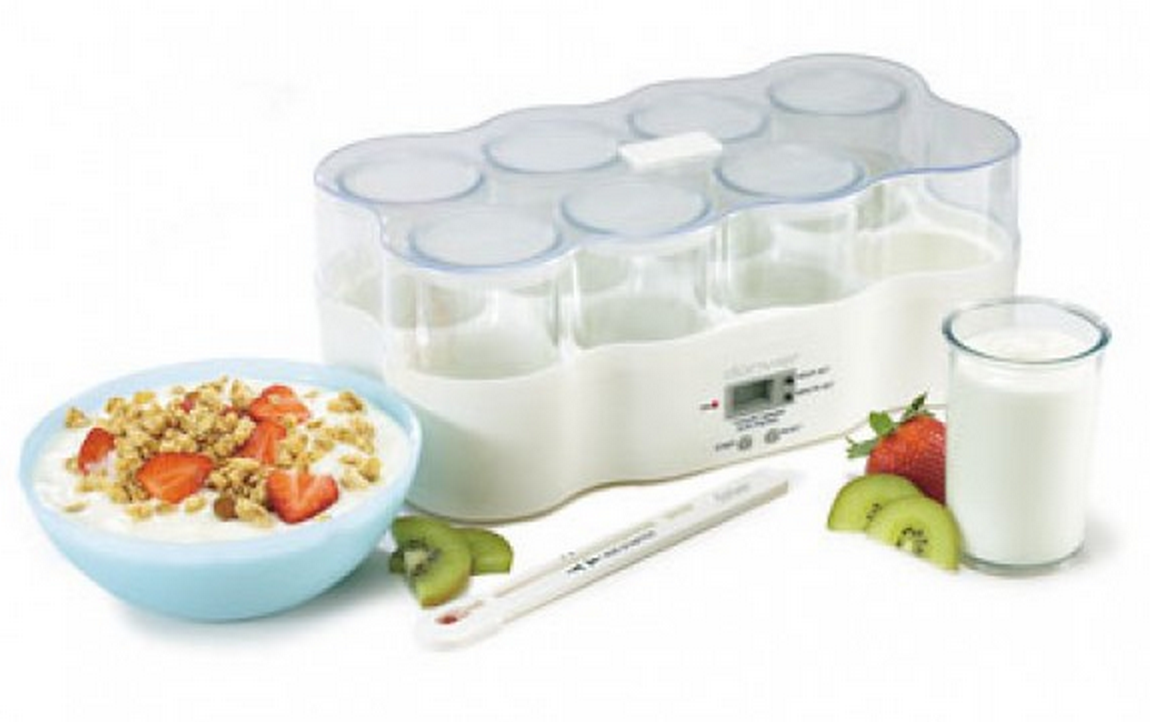 What could be better for eating healthy than homemade, natural yogurt? They can use the Yogurt-Making Machine by Donvier to make 8 different kinds of delicious, all-natural yogurt. No preservatives, no unnatural ingredients. It's a fun way to get them active in making healthy foods great for breakfast or an afternoon snack.



Price: $50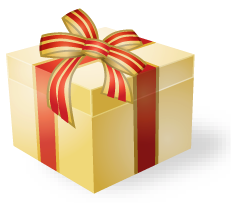 Get It Here: Caribbean Shopping Channel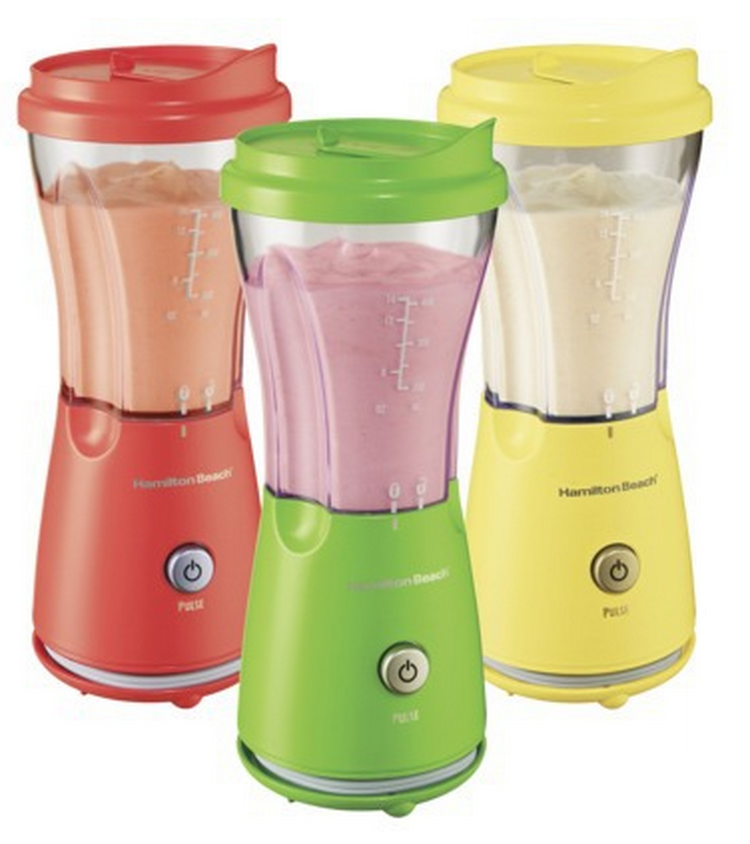 If they sometimes find it difficult to fit healthy fruits and veggies into their diet, then making a smoothie can be a great way to solve that problem. But pulling out the full-size blender can be a pain in the butt. Make their life easier with the Single-Serve blender by Hamilton Beach. They can make a yummy strawberry banana smoothie, a delicious pineapple orange concoction or even blend together carrots and tomatoes in one simple, easy-to-clean container. Lot's of different color options give you the opportunity to make it even more personal. Great for traveling too.





Price: $15-$17



Get It Here: Target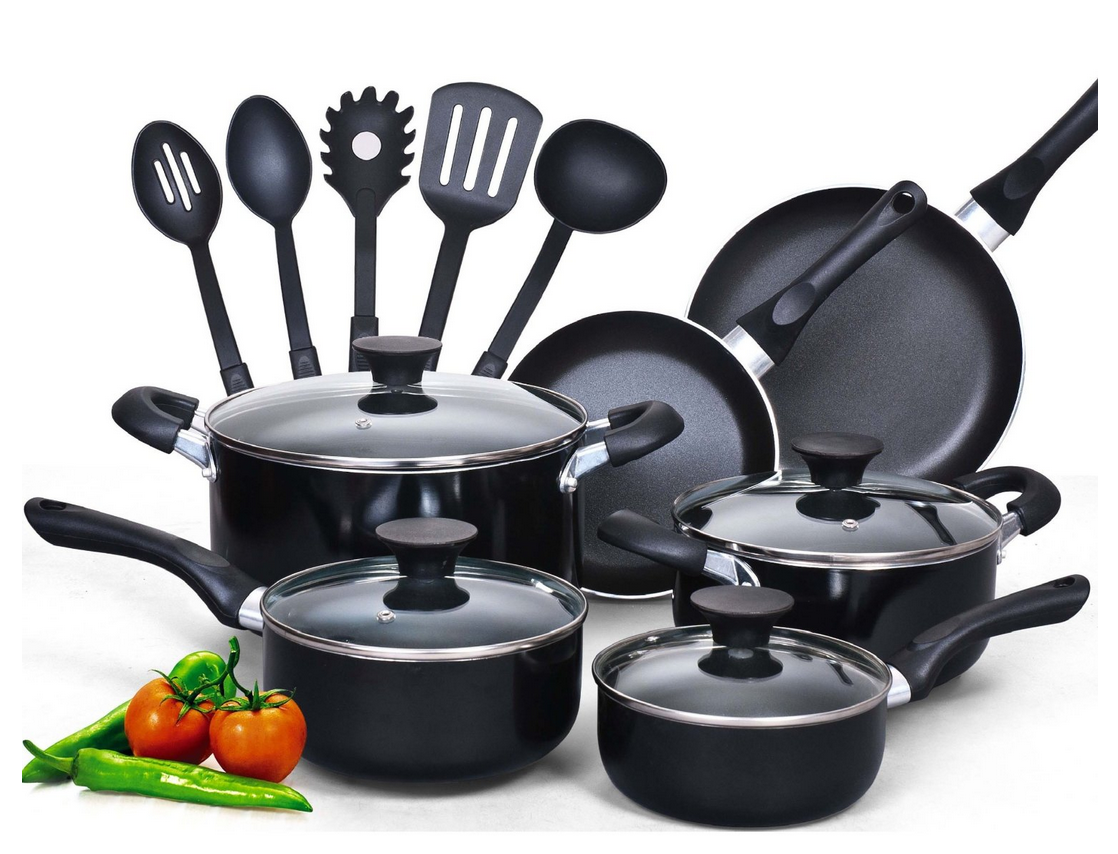 Do they plan on cooking healthy foods? If so, they are going to need the means to do it. Make it not only possible, but fun and easy with a Cook N Home 15-piece Nonstick Cookware Set by Neway International Housewares. They'll be able to make tons of perfect healthy dishes, from eggs-over-easy to veggie stir fry and more, with these super-conductive, easy-to-clean pots and pans.



Price: $53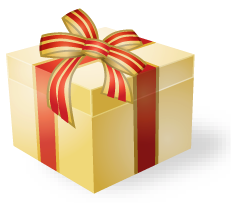 Get It Here: Amazon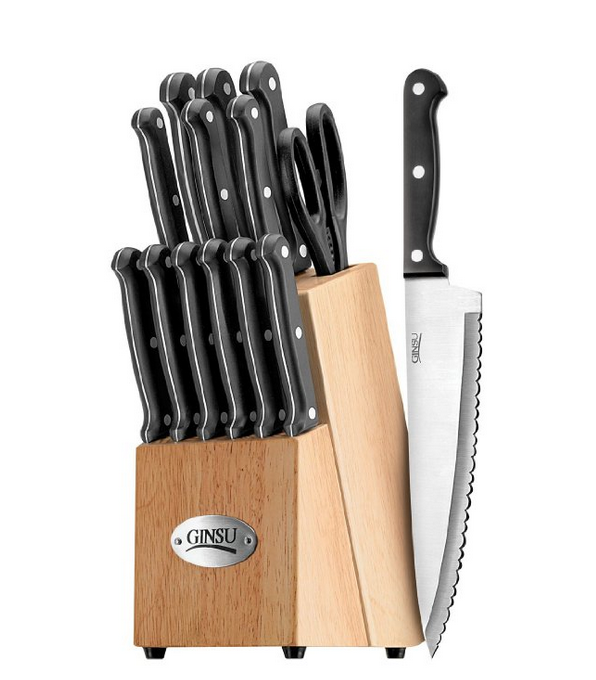 Chopping up all those crisp, healthy fruits and veggies is going to take some work. But you can make it a whole lot easier for them with a 14-piece knife set by Ginsu. The knives are symmetrically-cut and have serrated edges for precision slicing. Plus, they never need sharpening. Add it to a cooking-themed gift to meet all their needs for getting started, or continuing with making better meal choices in the kitchen.



Price: $50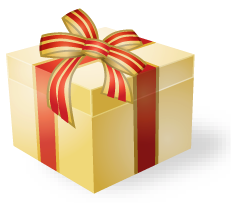 Get It Here: Amazon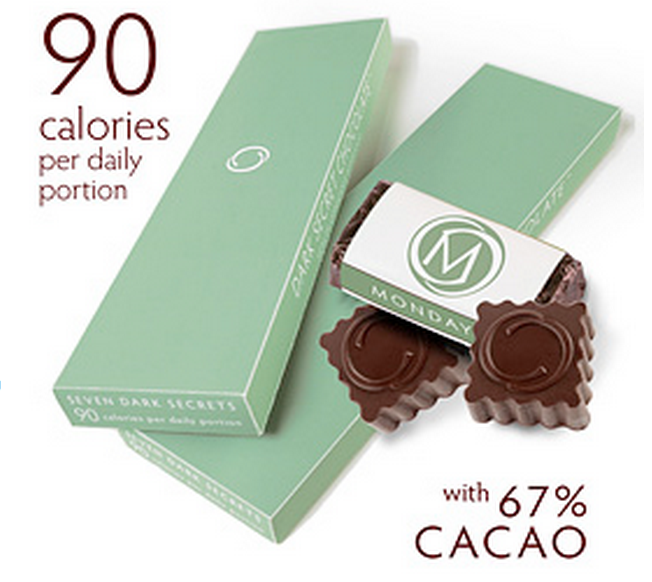 So they love chocolate, but have a tough time with overindulging? In small doses, dark chocolate is extremely healthy, a superfood that can help lower blood pressure, improve brain function and boost immunity. With their individually-wrapped, all-natural, 9-calorie Dark Secret Chocolates, Cacaocuvee allows them to enjoy the sweet taste without overdoing it. The packages even come with fun nutrition facts and information. Stuff their stocking with these little babies rather than with the typical high-calorie, sugar-laden candy.



Price Range: $37-$68



Get It Here: Cacaocuvee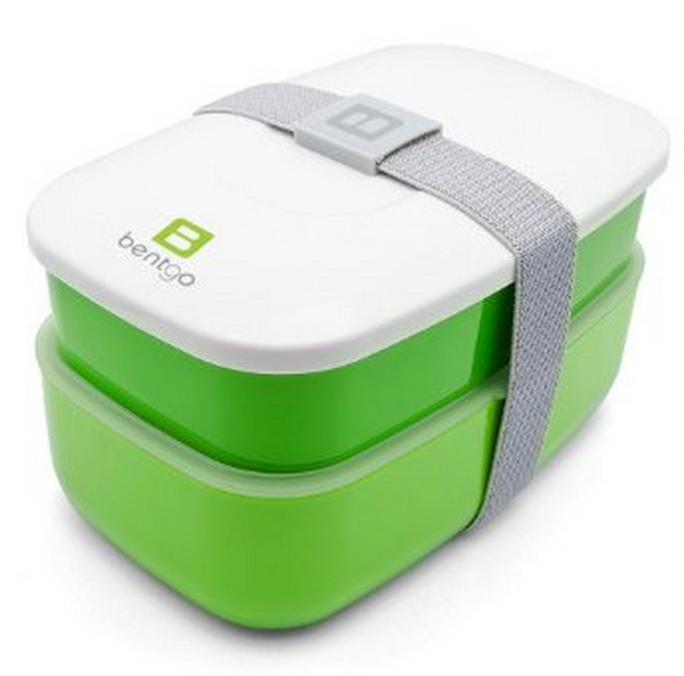 When it comes to eating healthy, one of the biggest challenges can be knowing exactly how much healthy food to pack to control for portions and calories. Make their life just a bit easier with the Bentgo, a stackable lunch box with two easy-to-transport containers that make it easy to control for portion-size and healthy eating. The containers are also microwavable, dishwasher safe and BPA-free. With several bright colors to choose from, the Bentgo makes a truly great gift towards their mission to live healthier.




Price: $15



Get It Here: Bentgo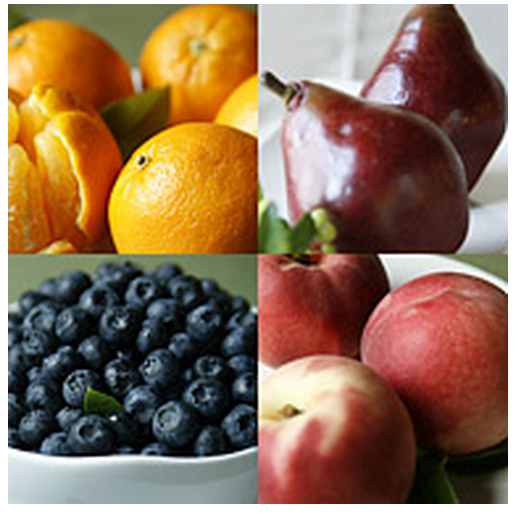 Nothing is more important for weight loss than healthy eating and making sure to get in your daily recommendations of fruits and vegetables. Give them the gift of delicious, nutritional fruit, delivered right to their door with a membership to the Monthly Harvest Club by the Fruit Company. Each month, they'll receive a cornucopia of fresh food, picked at the ripest time of the year right on their front porch. Divulging in a healthy, crisp snack that satisfies the sweet-buds but doesn't add excess calories will be that much easier.



Price Range: $70-$110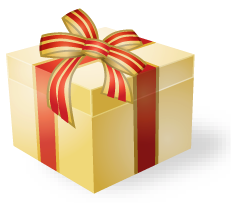 Get It Here: The Fruit Company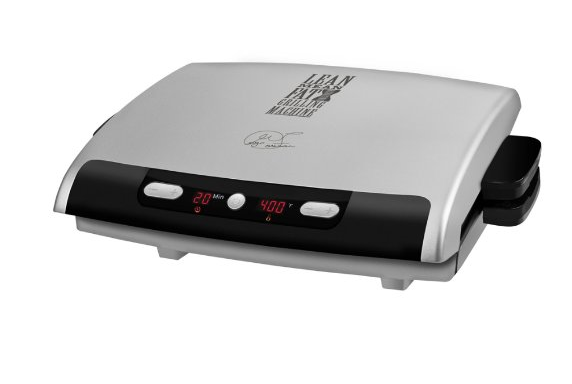 Who doesn't love a nice, juicy burger, cooked to perfection and straight off the grill? Just because they eat healthy doesn't mean they have to give up the grilled entrees they love. They just get to do it a little better with the George Foreman Lean Mean Fat-Reducing Grilling Machine by Spectrum Brands. This portable grill has two sides that grill simultaneously and a tray for catching fat and grease as it drips. It's a great gift for people living in an apartment or for the health-conscious man who wants to get all the grilled taste without all the added fats and grease. The grill comes in three sizes: small (serves 2-3), medium, (serves up to 5) and family (serves 6+).




Price Range: $18-$106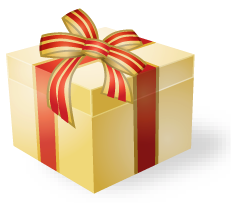 Buy It Here: Amazon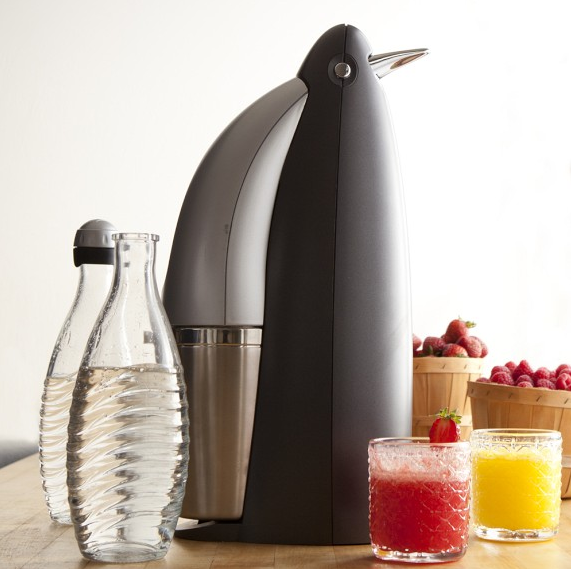 Giving up unhealthy, high-sugar soda is a whole lot easier when they have a Sparkling Water Maker by SodaStream Penguin sitting on their countertop. All they have to do is add tap water and press the carbonating beak to get delicious, fizzy carbonated water. Add fruit to it for fun flavors that make a great substitution for unhealthy soda.



Price: $200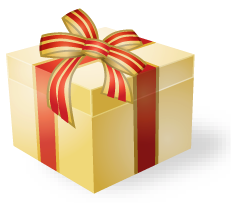 Get It Here: William Sonoma


---
Weight Loss Gifts
So one of your loved ones is trying to lose weight, or has said they plan on it in the near future? That's a road few of us want to go down alone, and you can offer your support early-on with a gift from this guide. The gifts include all the most popular, high-quality gizmos, great for helping them actively track their fitness without offending them. Find your gift here, and then keep on giving them your support every single day as they take on their weight loss journey.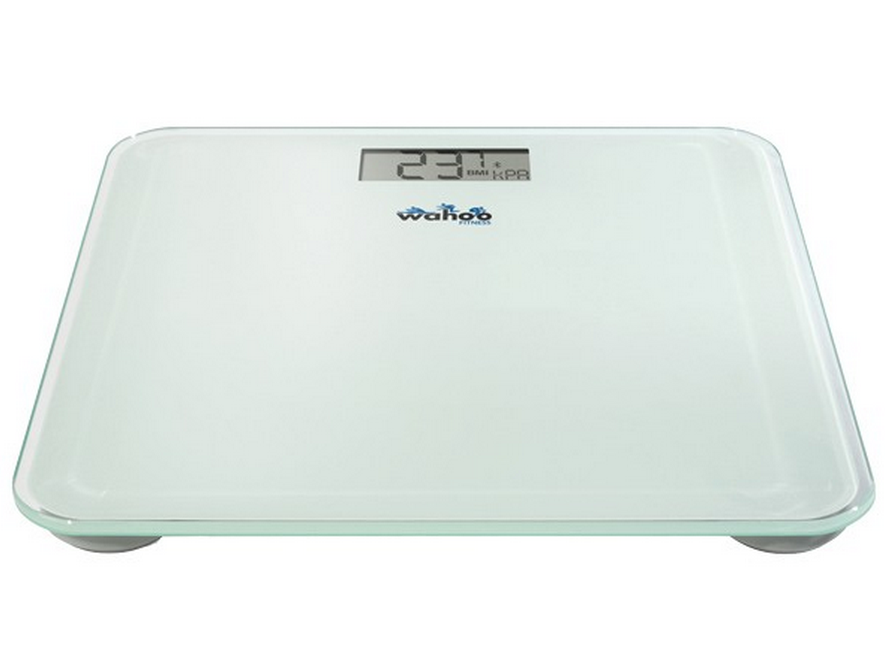 A Balance Smart Body Scale by Wahoo Fitness is the perfect compliment to any weight loss plan because they can sync it with their iPhone 5 and 4S, iPad and iPod, allowing them to track their weight and BMI over time. With this handy scale, they'll know exactly where they stand on their weight loss journey. Yet another ingredient you can give them to help ensure long-term weight loss success.



Price: $80



Get It Here: Wahoo Fitness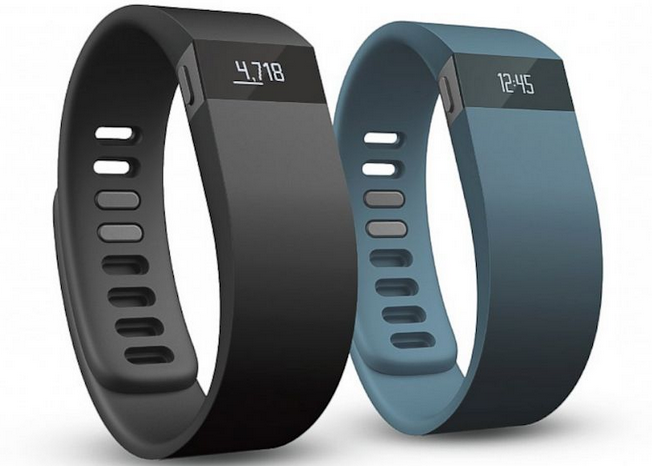 Steps counted. Stairs climbed. Distance traveled. Calories burned. What could be better for staying on-track with weight loss than seeing exactly what they're doing to get healthy every single day? The engineers over at Fitbit make that dream a reality with their multitude of activity trackers, including the all-new Force Wristband, that sit comfortably on their wrist and record their every move. They can even set goals and track their accomplishments with the Force, plus it syncs with their Smartphone, computer and tablets, keeping them motivated day-in and day-out.



Price: $130



Get It Here: Fitbit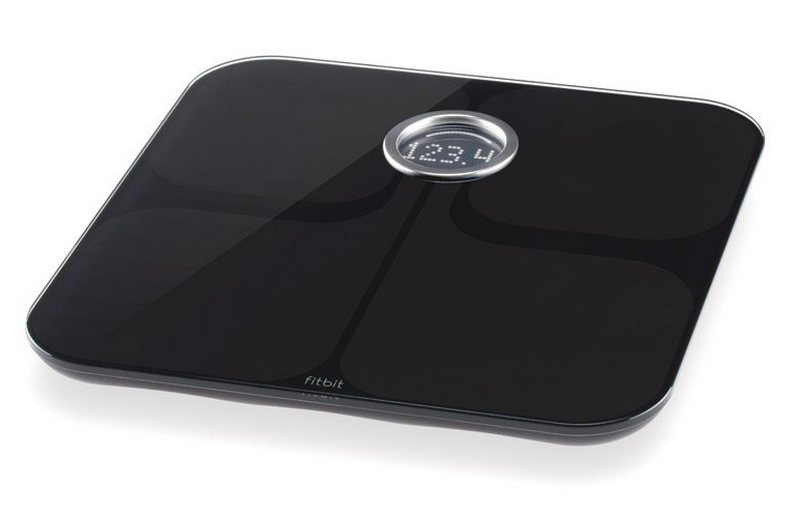 The perfect compliment to their activity tracker, the Aria Wi-Fi Smart Scale by Fitbit shows them where they are, how far they've come and how far they have to go to get where they want to be. It tracks all the most important measurements, including BMI, weight and body fat percentage. It uses Wi-Fi to sync with their fitness tracker automatically every single time they weigh in so they can focus their attention on the excitement of watching the pounds fall off.



Price: $130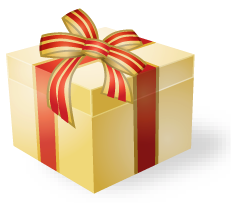 Get It Here: Fitbit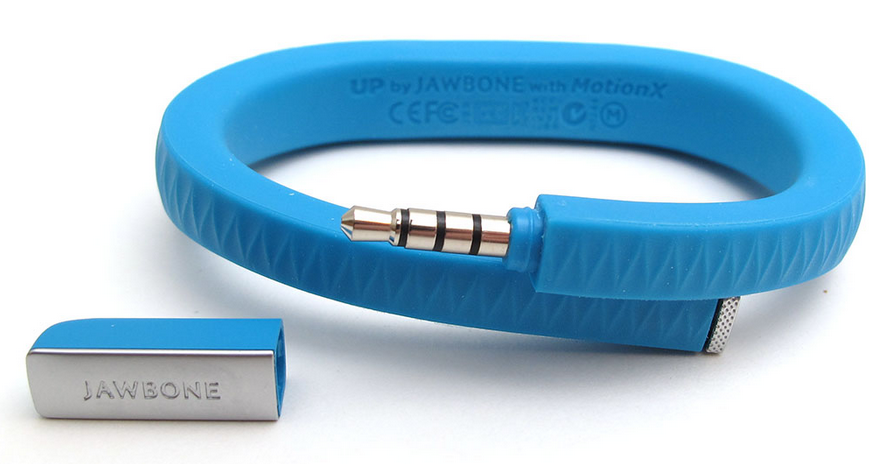 Jawbone took tracking activity to a whole new level with its UP Wristband Activity Tracker. Your loved one not only can use it to track movement and calories, but also sleeping patterns, meals and even day-to-day emotions. It syncs with activity apps and is compatible with their SmartPhone too. When it comes to weight loss, a holistic approach like this one can make all the difference in determining success.



Price: $130



Get It Here: Jawbone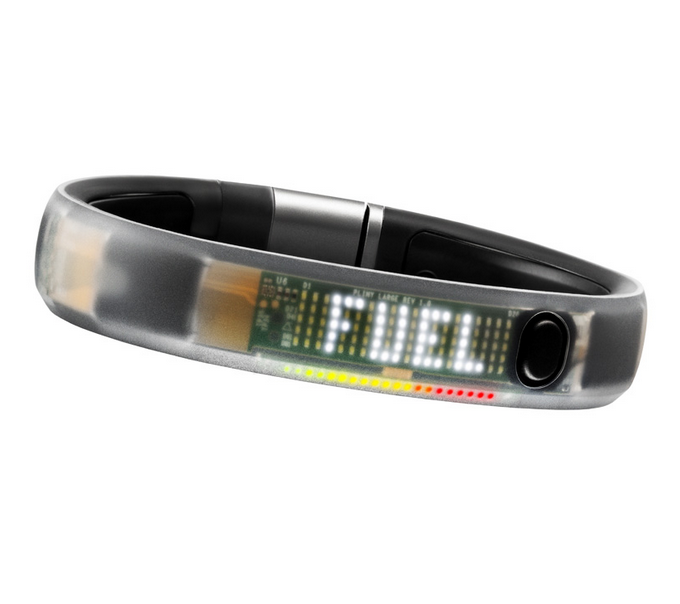 Help them track their active life with the Nike+ FuelBand. All they have to do is place the band on their wrist, and Nike+ does the rest. The band tracks how much, how often and how intensely they move, allows them to set goals and shows them their progress. It even gives feedback, reminders and insights to help them continue the weight loss journey.



Price Range: $130-$149



Get It Here: Nike Store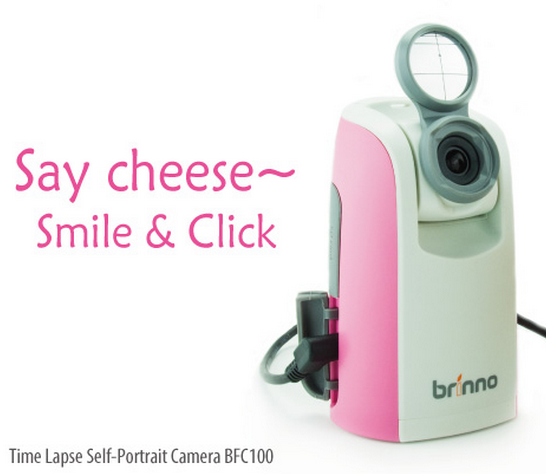 One of the best parts of losing weight and getting healthy for them will be seeing their body transform. You can give them a gift that will motivate them day-in and day-out. With the Self Portrait Camera, Brinno takes it a step further by giving people the ability to not only take photos, but also create an instant video diary. Your loved one can snap a picture daily, weekly, whatever they want, and then save them into a quick time-lapse self-portrait video so they can visually see their progress. What better way to give them the inspiration they need to keep going?



Price Range: $260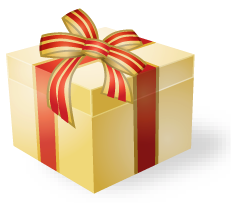 Get It Here: Optics Planet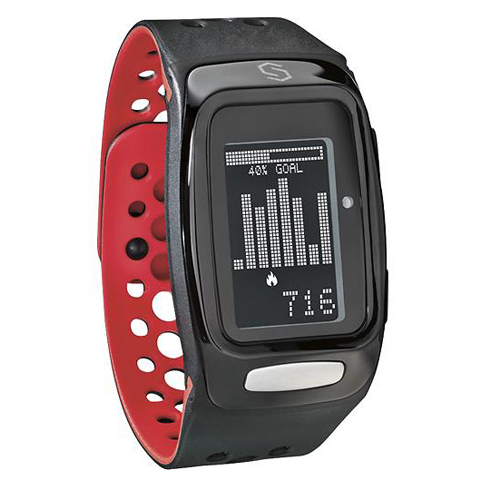 One of the most important elements that will determine their likelihood of success or failure is their ability to easily track their steps, distance and calorie-burn. These are crucial elements for weight loss, and you can help launch them towards success by giving them an activity tracker by SYNC. The SYNC Burn is a wristwatch that tracks heart rate, motion intensity and daily calorie burn rates. With year-long battery lives and an instant syncing method with MapMyFitness, the SYNC activity tracker will really show your level of support.



Price Range: $40-$100



Get It Here: Amazon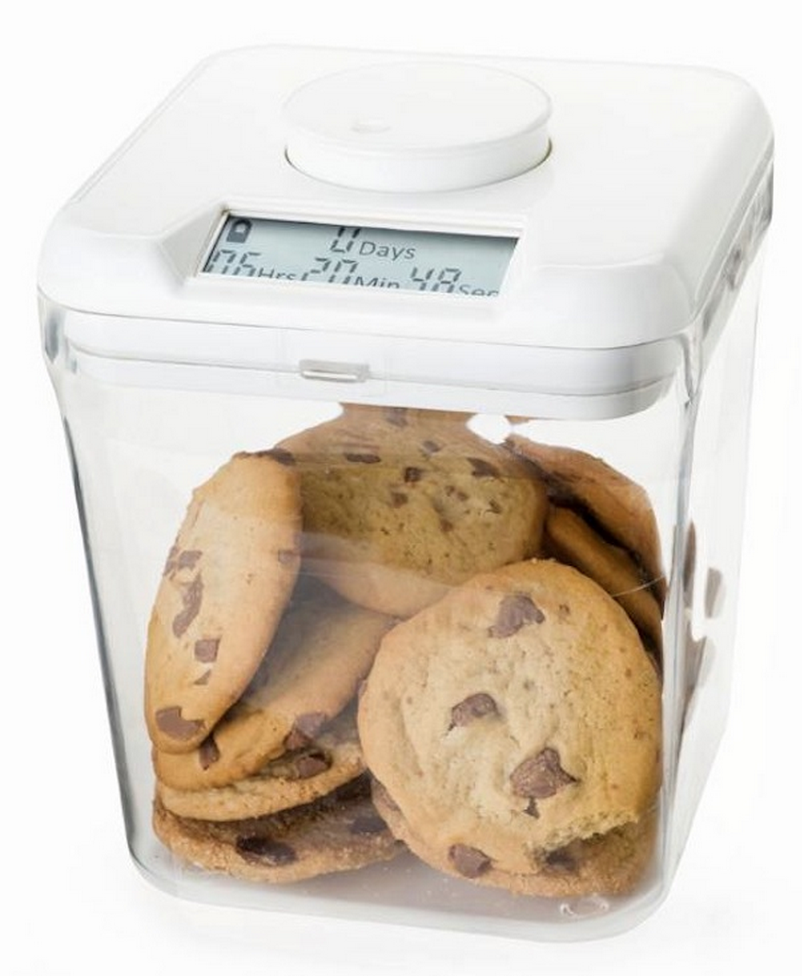 Stopping the late-night snacking is a key element to weight loss success. But sometimes, it can feel almost impossible to avoid mindless munching. That's why giving them the Kitchen Safe is so valuable, and a clever way to help them reshape their evening routine. They can place all those salty, sweet snacks into the Kitchen Safe at night, close the lid and set the timer. The safe locks, and they'll be unable to get to the snacks until the timer hits zero. It may seem extreme, but it can be a great way for them to teach themselves better habits.



Price: $50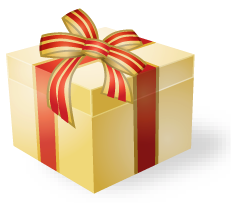 Get It Here: The Kitchen Safe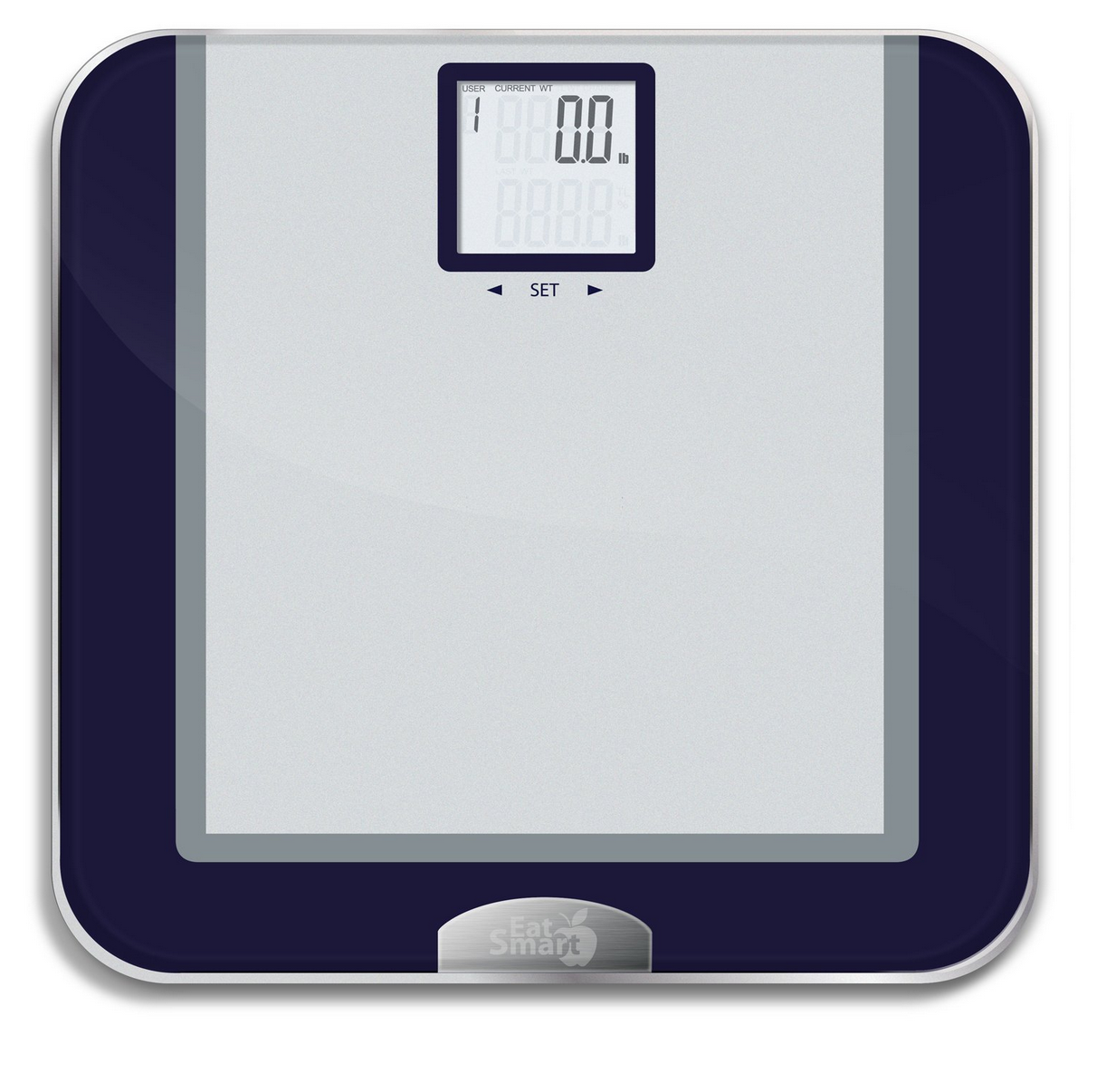 Tracking their progress and seeing the numbers drop on the scale is going to be one of the best parts of their new journey. The Precision Tracker Scale by EatSmart is just the tool for the job. At each weigh-in, the scale displays 3 readings: current weight, weight change from last weigh-in and the total change from starting weight. It can even be used by up to 8 people so that everyone in the household can enjoy tracking their progress together. It's the perfect gift to reinforce the fact that pound shedding is not a quick-fix, but part of a lifelong commitment.



Price Range: $37-$45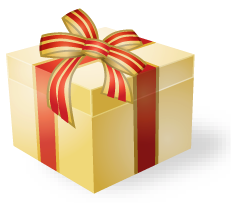 Buy It Here: Amazon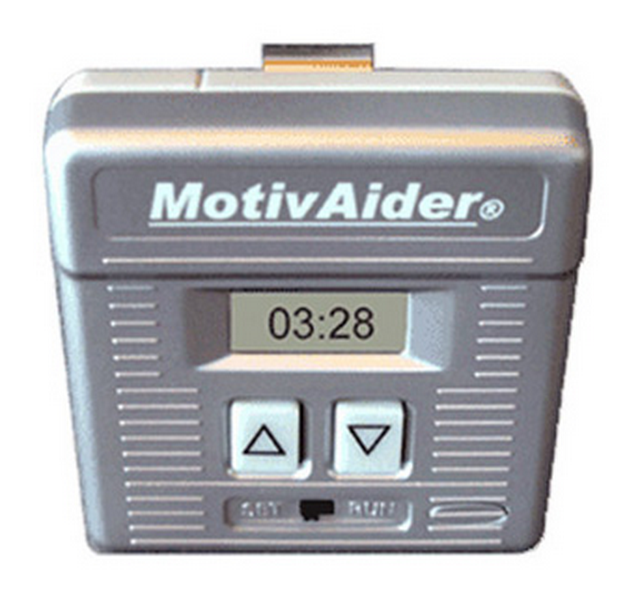 If they're making a lifestyle change, sometimes it can be pretty darn tough for them to stay on-track and inspired day-in and day-out. And that's exactly why you should add the MotivAider to your loved ones' Christmas gifts. The MotivAider is a simple electronic device with a design similar to a pager, that works privately to send messages to your brain. It can be programmed with a brief personal message that inspires or motivates them. The MotivAider will send a gentle vibration as often as they want it to, to remind them to stay focused on their goals.



Price Range: $47-$60



Buy It Here: Habit Change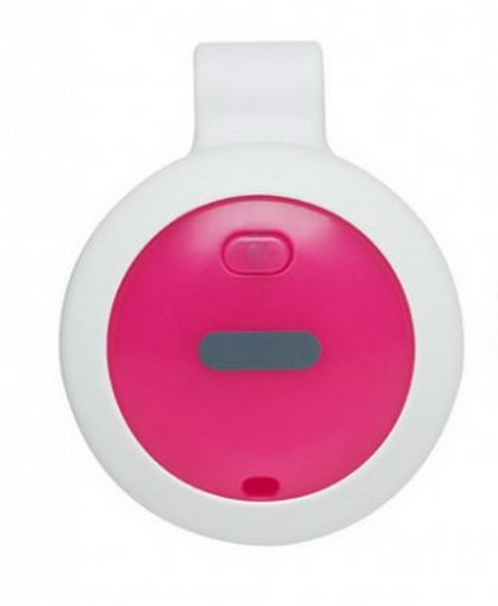 With the colorful and cute Fitbug Orb, they can track their movement, send their stats to their favorite fitness app, find the motivation to keep going and be inspired every single day. People are more successful when they're able to solidly track and monitor their fitness, and with its price, the Orb is the most competitive activity tracker on the market. The perfect gift to get them started.



Price: $50



Buy It Here: Fitbug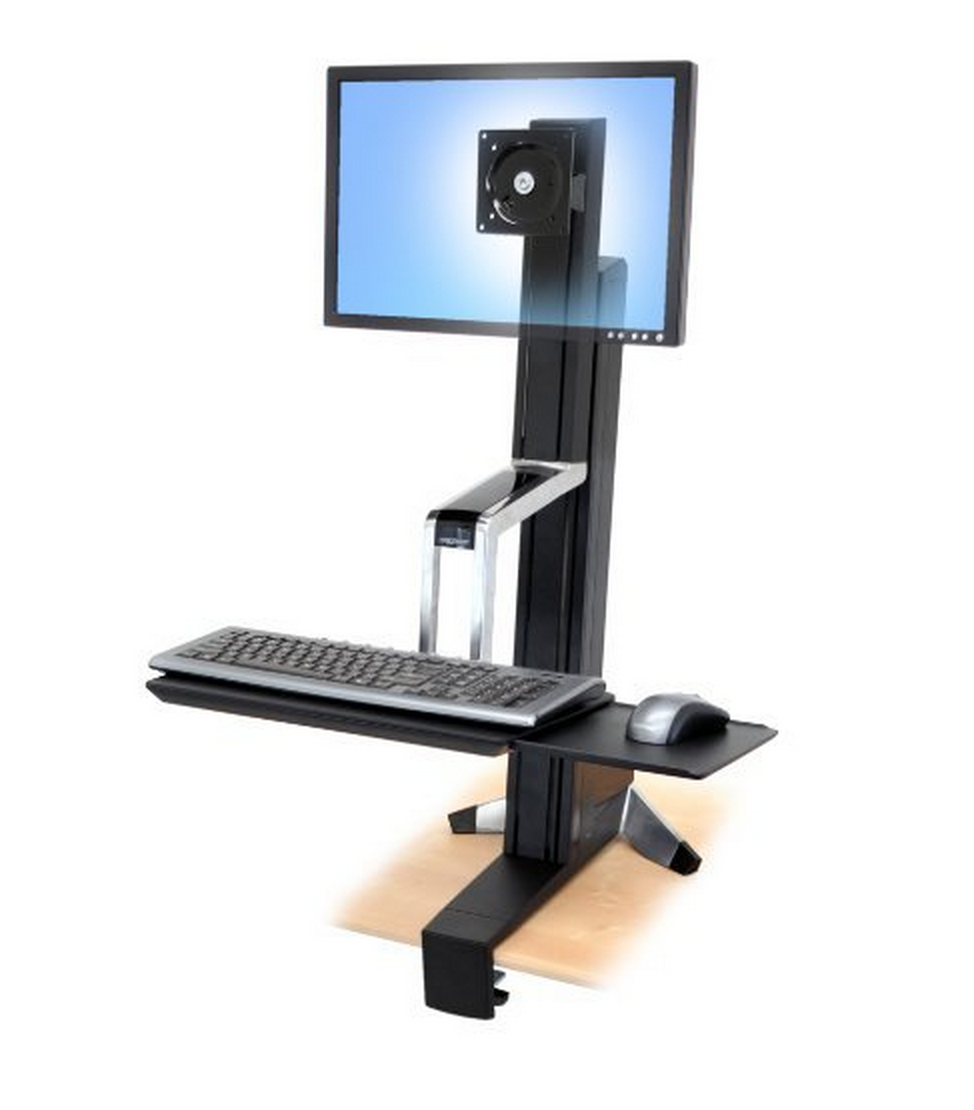 It's not just high-calorie, sugar-laden foods that cause obesity. Way too many of us sit in front of a computer all day long, causing a host of issues like muscle aches and even increased risk of heart disease. A really touching gift to place under the tree this year: the Sit-Stand Desk by WorkFit. The desk mount makes it easy to adjust the height of their computer and keyboard in one quick motion. They can go from sitting all day to improving their posture, leg strength and stamina standing up. Even just alternating between sitting and standing can substantially increase their energy, help them burn extra calories, tone muscles, ramp up their metabolism and so much more.



Price: $340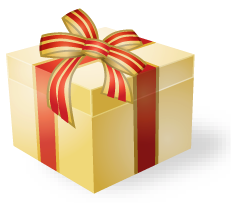 Buy It Here: Amazon


---
Fitness Gifts
Maybe someone on your list is already into running, biking or exercising regularly. Cool. Then you'll find a great present idea for them on this list. Or, maybe you know someone who hasn't taken the first step yet, but plans on doing it and just needs some extra help. One of the toughest parts of changing our lifestyles is establishing (and sticking to) a regular fitness routine. Whatever it is that's stood in their way in the past, motivation, convenience, lack-of-time, whatever…these gifts can help them solve that problem and make their desire a reality.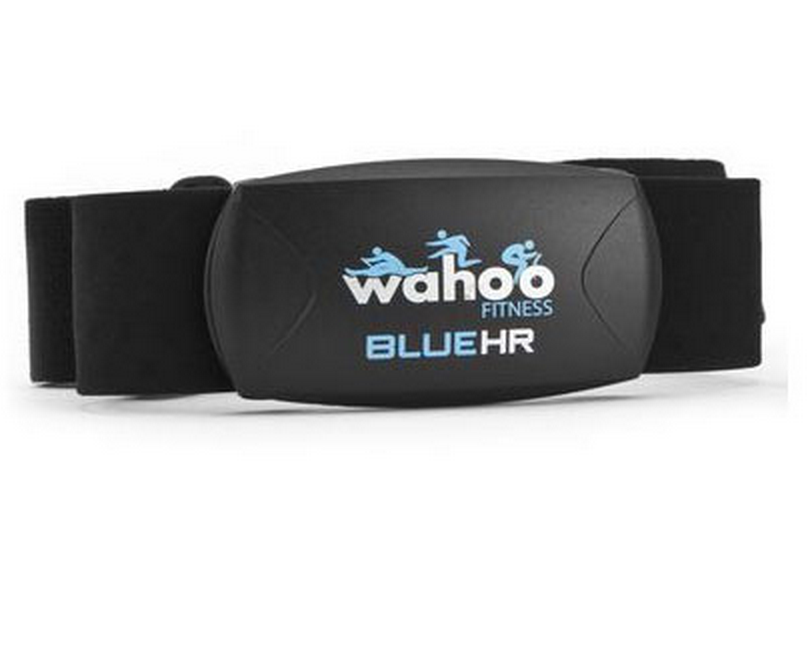 When your loved one is ready to hit the gym or try out a new fitness DVD, monitoring their heart rate is super important. The Heart Rate Monitor by Wahoo Fitness helps tell them when they're not working hard enough and need to speed things up, or when they're pushing a little too hard and need to slow it down. It straps comfortably around their chest and tracks their heart-rate so they know exactly how many calories they're burning. It's compatible with the iPhone 5, 4S, iPod Touch and iPad, plus it syncs nicely with all the most popular fitness-tracking apps.



Price: $50


Buy It Here: Wahoo Fitness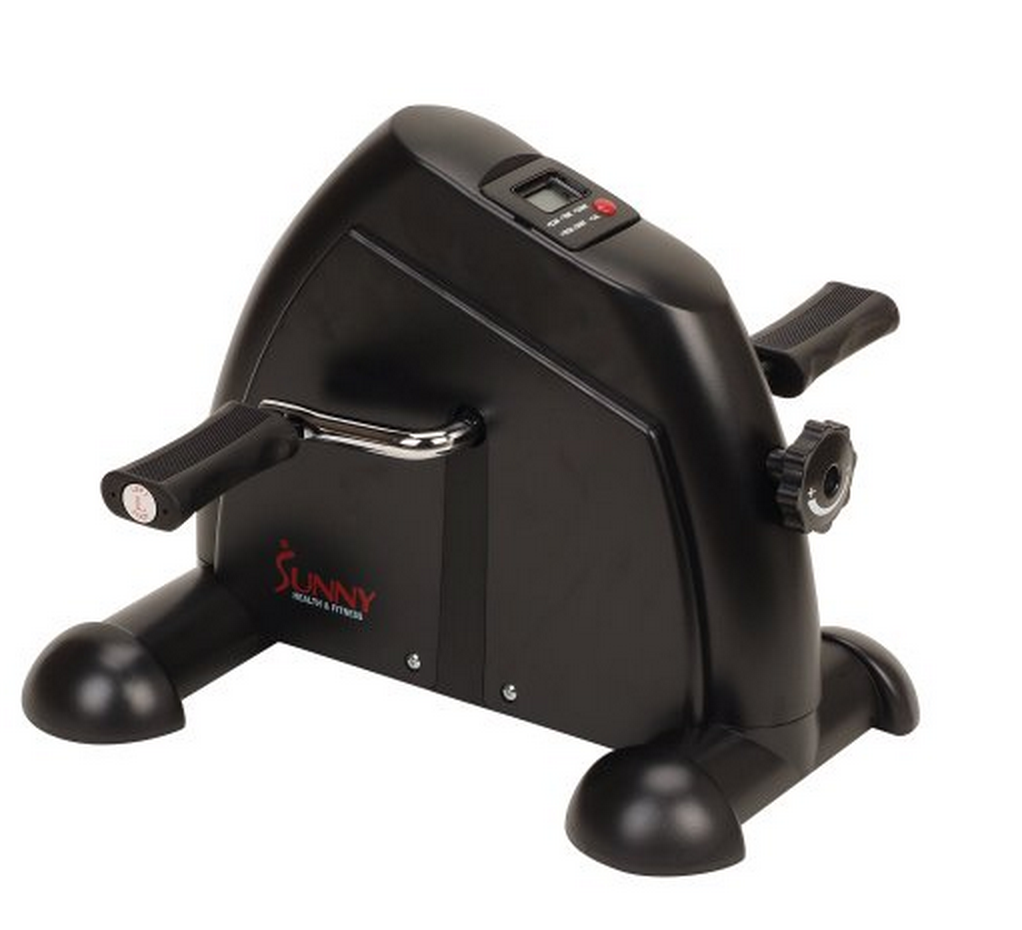 Do they travel a lot? Have a small living space? Don't like the idea of big bulky exercise equipment filling up the house? With the Sunny Health & Fitness Mini Cycle, they can pedal their way to health no matter how small the space or how much they're on-the-go. The versatile bike can be used for a cardiovascular leg workout or set on a table for an arm workout. It's a fun, creative gift they can use in their house or hotel room just a few days a week for great results.



Price: $40-$79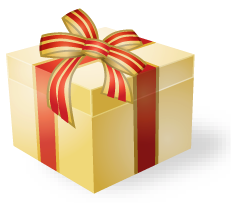 Buy It Here: Amazon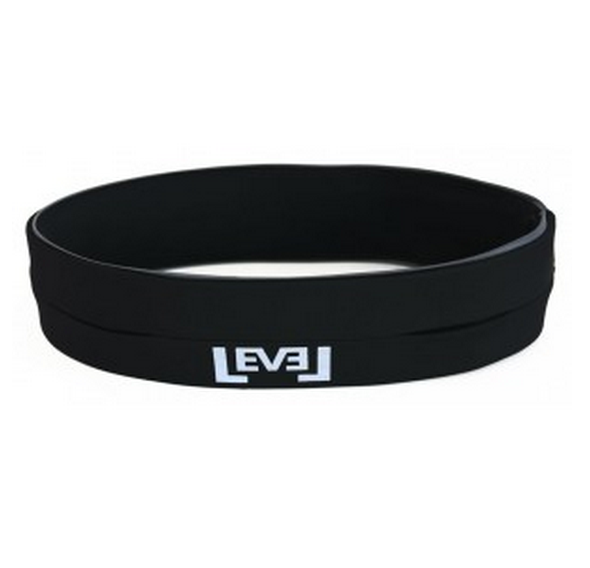 Is your loved one ready to try their hand at something outdoorsy and active like running? Make their life a bit easier with the Flipbelt, a simple-yet-effective design for carrying your belongings with you on walks or brisk jogs. The Flipbelt has multiple openings that allow them to easily tuck in phones, keys, cash - whatever. And it keeps belongings secure. An awesome addition to their venture into the great outdoors.





Price: $25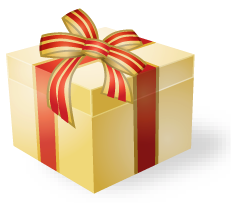 Buy It Here: Flipbelt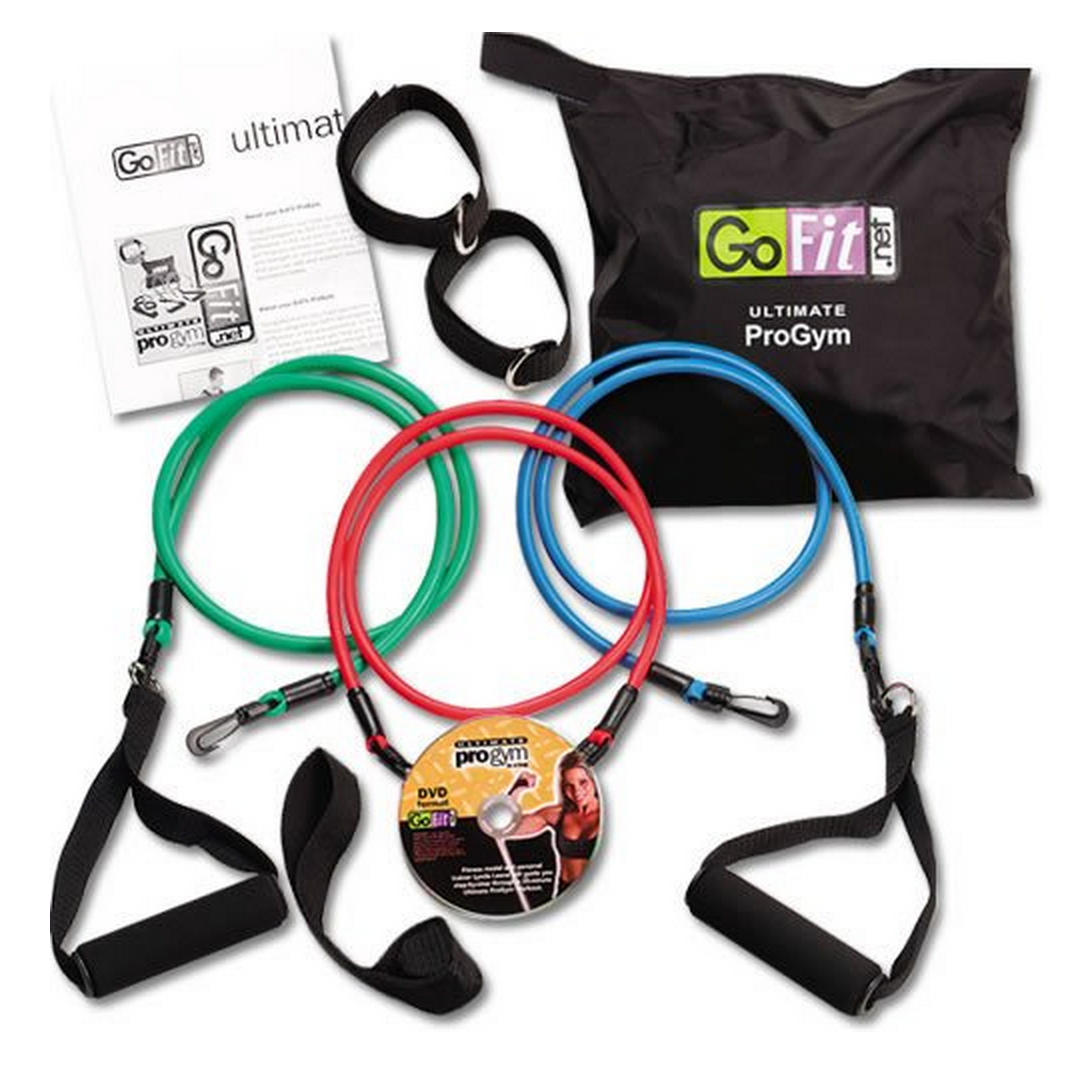 So your significant other travels a lot? Has a tough time getting to the gym? Then give them the Ultimate Pro Gym in a Bag by GoFit so they have the ability to exercise no matter where they are. It comes complete with everything they need to get their health on-track while flying from city-to-city, including fitness bands and a door anchor, plus a workout DVD from trainer Lynda Leene.



Price Range: $23-$35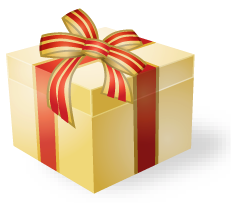 Buy It Here: Amazon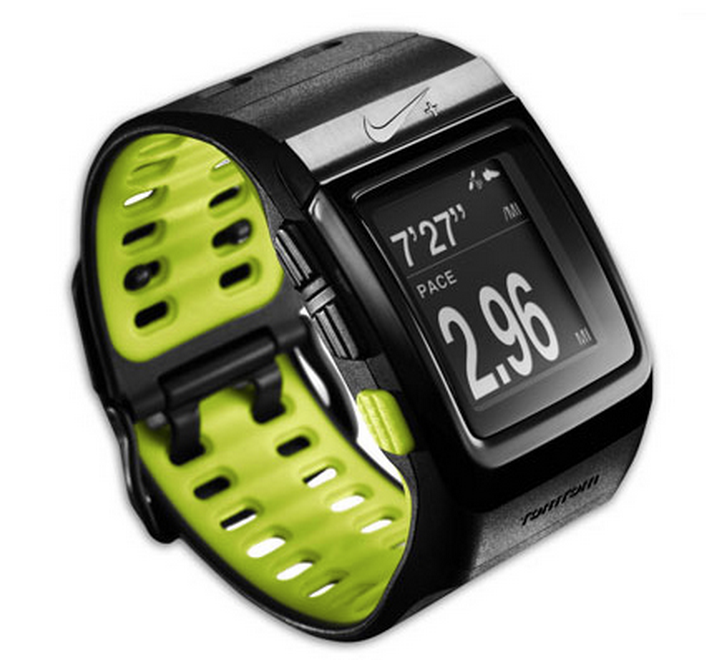 One of the best ways to lose weight is to set a tangible goal. Something like training for a 5K or race of some sort is always a great idea. Help your loved one track their real-time progress with the SportWatch GPS by Nike+. They will know exactly how far they've run or walked, their pace and the calories they burned - all the right tools for training and reaching their goals. It even allows them to store route maps and set reminders. A gift like this one is sure to keep them motivated and working towards improving their health.



Price: $149-$169



Buy It Here: Nike Store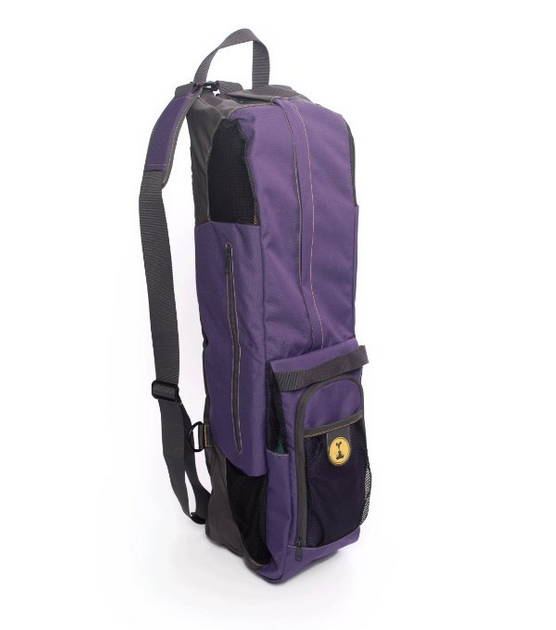 Have they ever said they want to give Yoga a try? Yoga is one of the best exercises. It combines soothing movements and stretches for a dynamic workout that will get their heart pumping while calming them at the same time. Help them along to their first class with this Yoga Bag by Mat-Pak. The bag is cute, practical and comes complete with numerous pockets so they can store all their personal effects. Plus, the Mat-Pak Yoga bags are made out of recycled plastic bottles, so your gift helps helps the environment too.



Price Range: $44-$50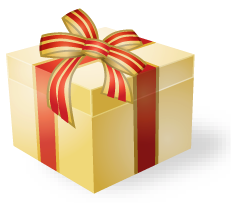 Buy It Here: Amazon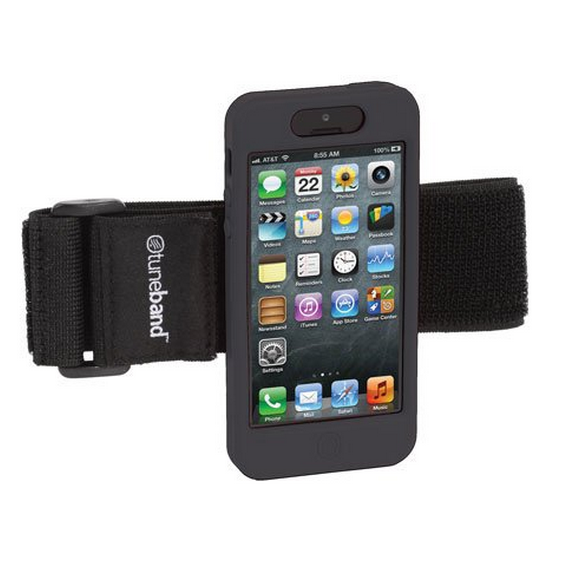 Carrying around an iPod or iPhone can be a real pain while at the gym or enjoying the great outdoors - especially when they would rather be focusing on their fitness instead. Be thoughtful of their needs and give them the top-rated Sports Tuneband by Grantwood Technology. They can easily slip their mobile device into the touch-screen compatible pocket, strap it onto their arm, plug in their headphones and exercise without worrying about losing or dropping it. You'll be a saint for making their life a whole lot easier. Be sure to get the size for their particular iPhone generation.




Price Range: $12-$14



Buy It Here: Amazon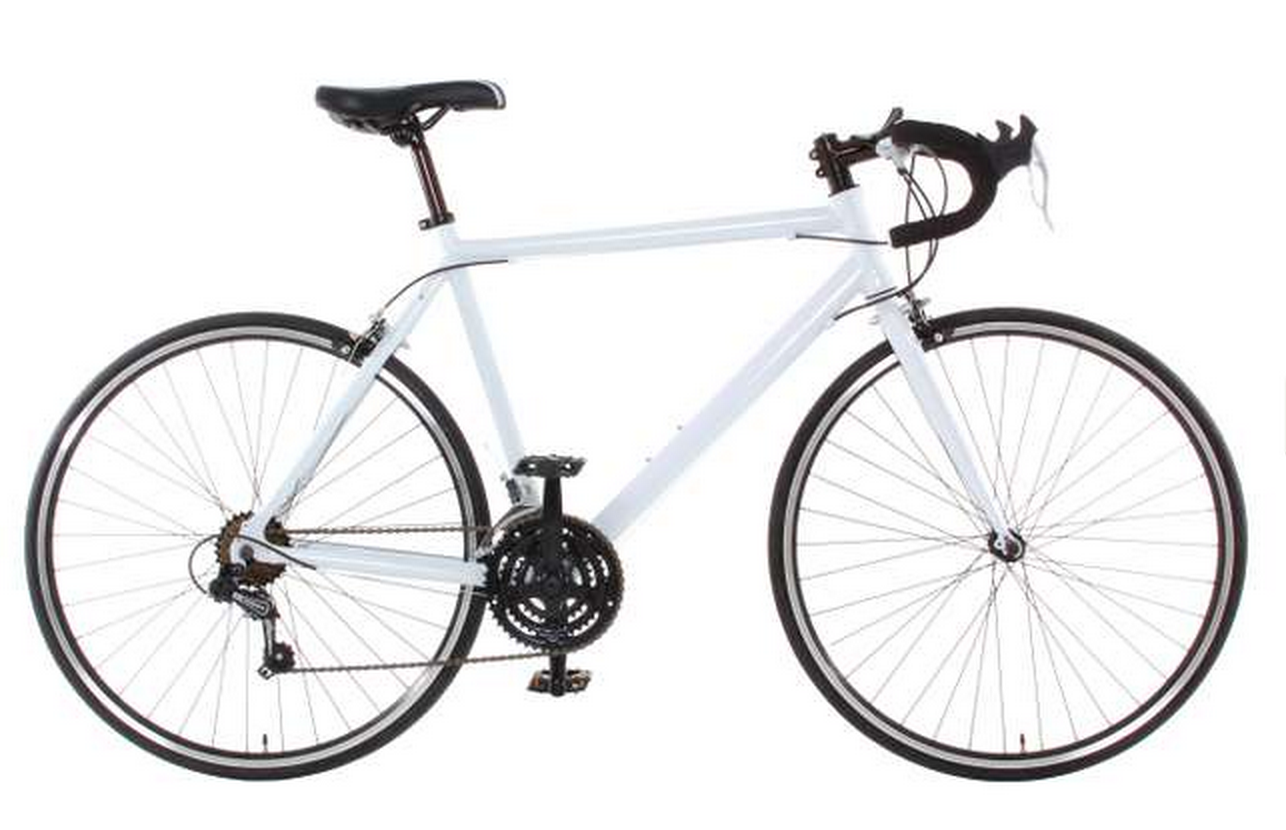 Riding a bike is not only a great way to get healthy, but it's also super enjoyable, peaceful and helps the environment as well. A nice, quiet, daily ride on a bike may be all they need to stay on-track with their weight loss and fitness goals. The Aluminum Road Bike 21 Shimano by Vilano features upgraded stopping power, has easier hill-climbing capabilities and even a thumb shifter directly on the handlebars. The perfect bike for a beginner or advanced rider.



Price Range: $200-$330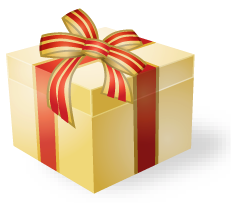 Buy It Here: Newegg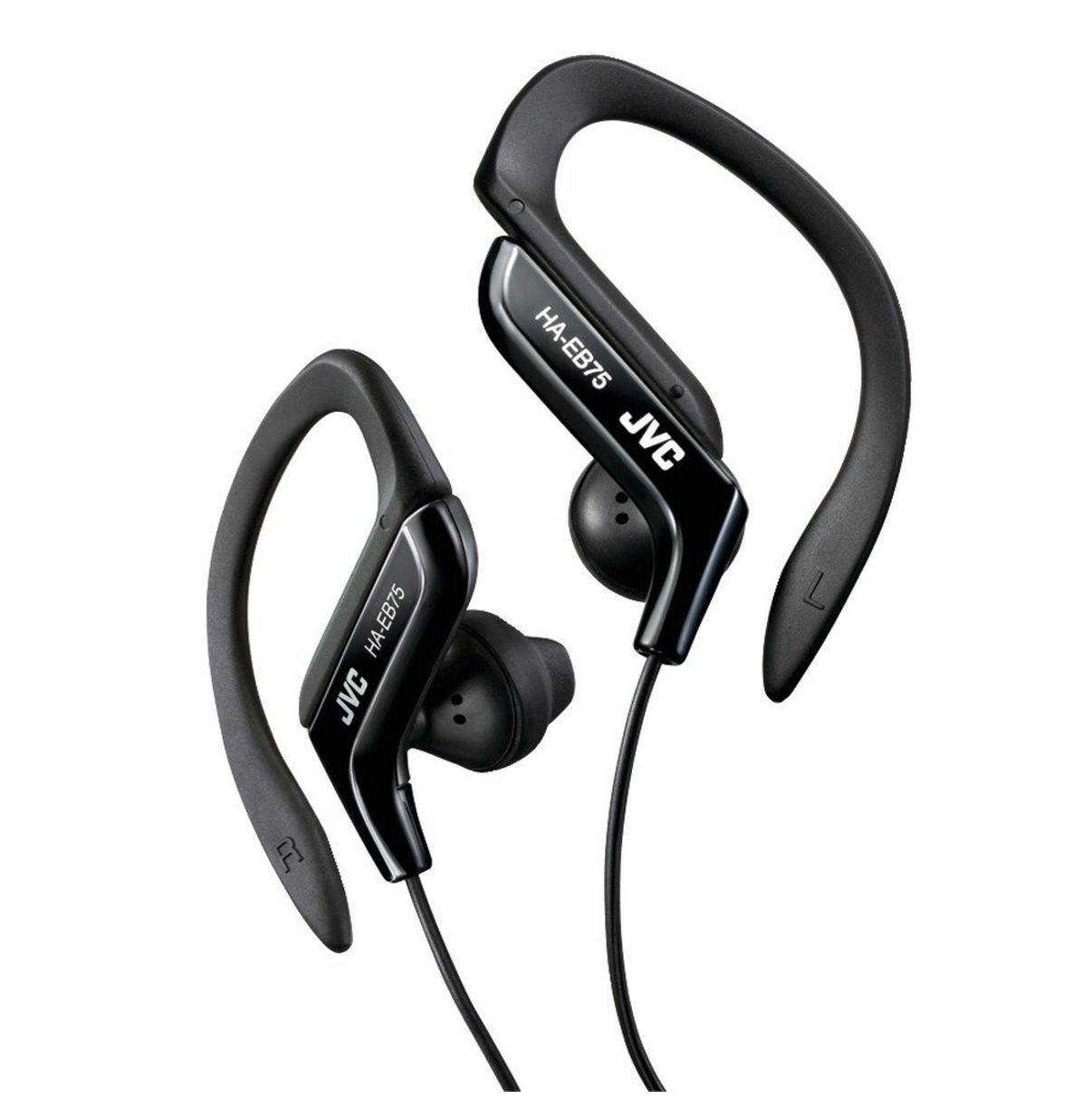 Nothing is a bigger pain in the butt fofr your loved one than trying to exercise and keep their earbuds firmly attached inside their ears. Sweat or not, the regular versions of those things have a pesky way of slipping out over and over again, which can aggravate their workout and slow down their pace. A cheap, simple quick-fix comes in the form of Sport Clip Headphones by JVC. They comfortably fit around almost any ear-size, keeping the buds in place and making listening to motivational music during a workout that much easier.




Price Range: $8-$15



Buy It Here: Amazon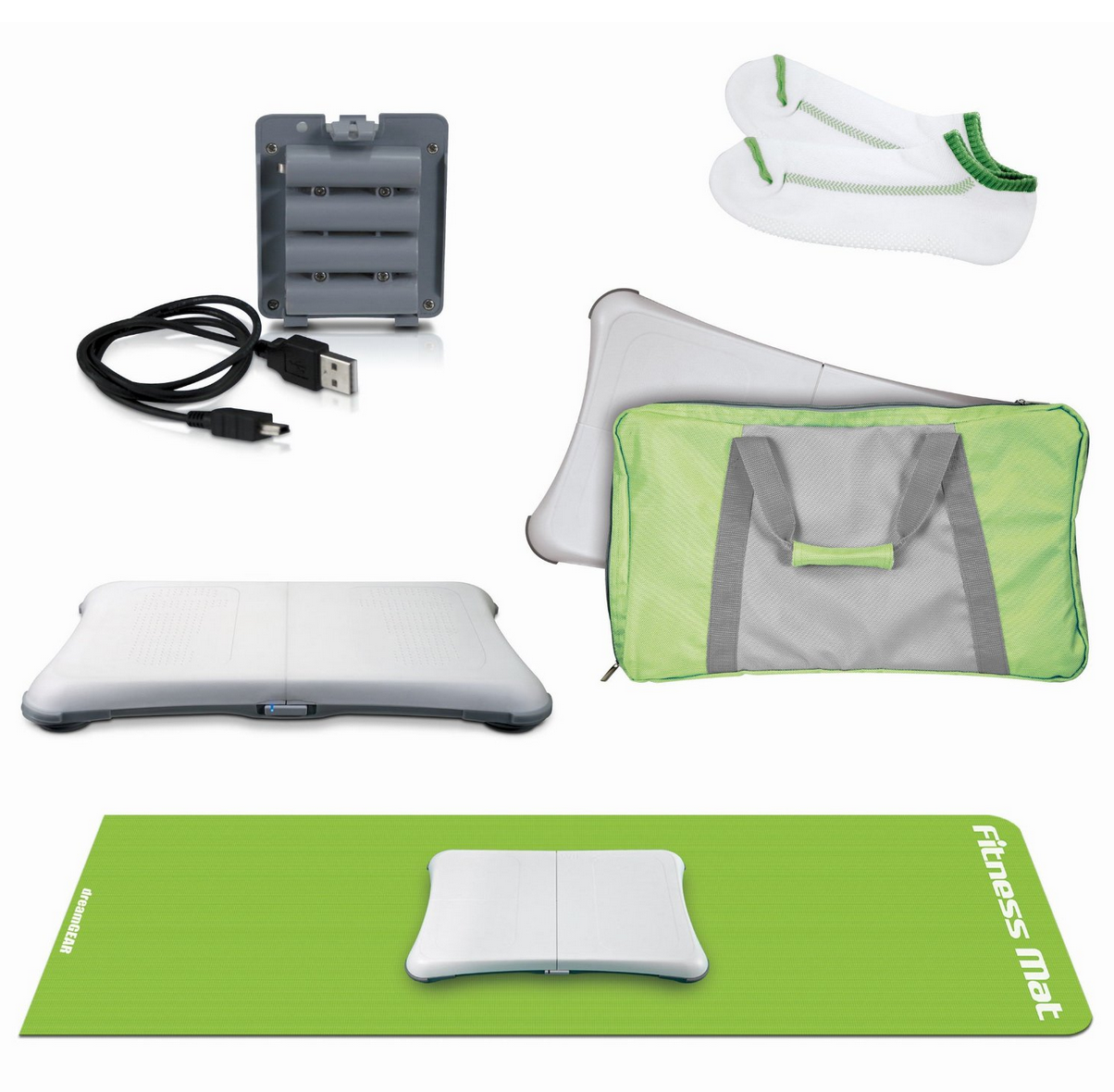 The Wii Fit Plus with Balance Board by Nintendo is the popular game package that offers personal training, fitness coaching, running maps, group workout sessions and a whole lot more, right from the comfort of their own home. This is a perfect gift for the busy mom who doesn't have time to make it to the gym or a loved one who still wants to be inspired and motivated, but also wants exercise to be a private, more solitary experience.



Price Range: $30-$60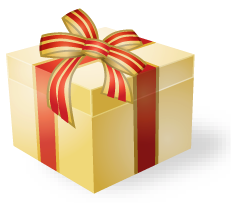 Buy It Here: Amazon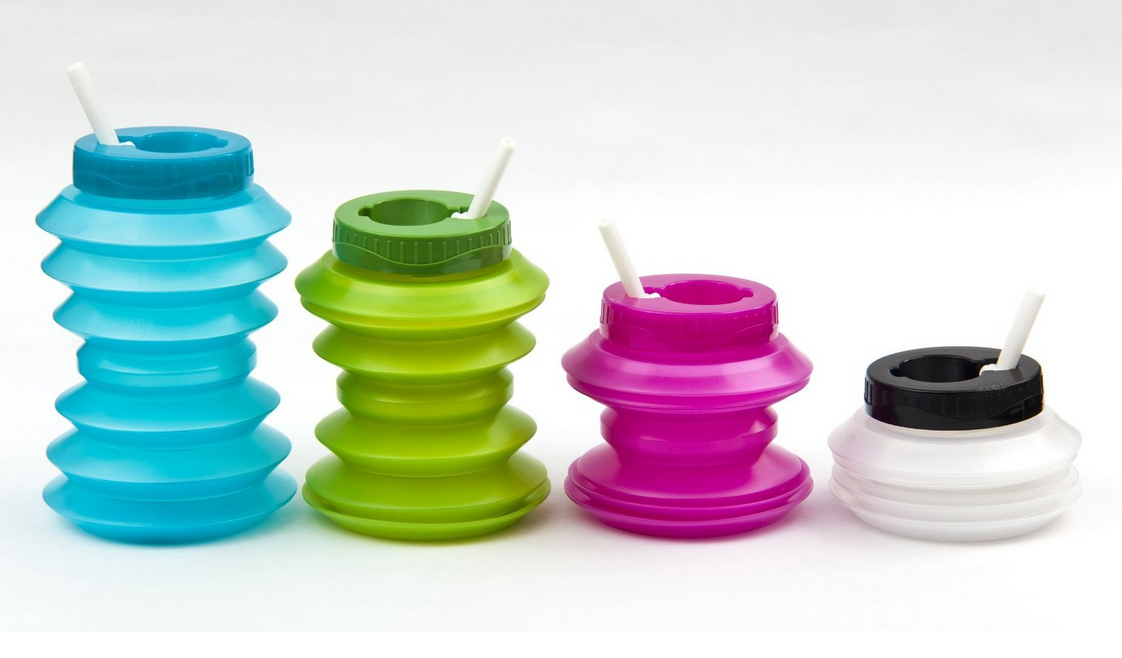 Drinking water is an essential element for achieving total health. Help make hydration more convenient for your loved one with the Ohyo Collapsible Water Bottle. The Ohyo can be squished down and fit easily into a bag, purse, even a pocket. They can reopen it and fill it with water whenever they need to replenish, making it perfect for the gym or outdoors. It's convenient, easy-to-wash and helps reduce plastic waste. A great stocking stuffer.



Price: $9



Buy It Here: Amazon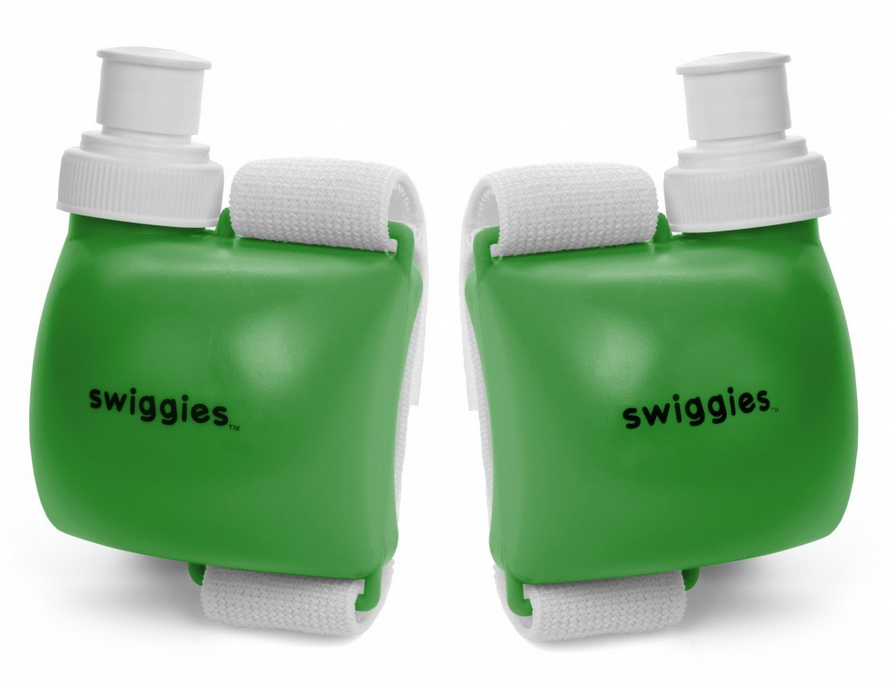 Whether they plan on heading into the great outdoors, the gym or just taking a brisk evening walk, a Swiggies Wrist Water Bottle by HydroSport eliminates the need to carry anything in their hand. Swiggies straps right onto their wrist and holds 8 ounces of water for the most convenient way out there to get proper hydration. This is a great addition to any beginner's running gift, or makes a great stocking stuffer.



Price: $13



Buy It Here: Swiggies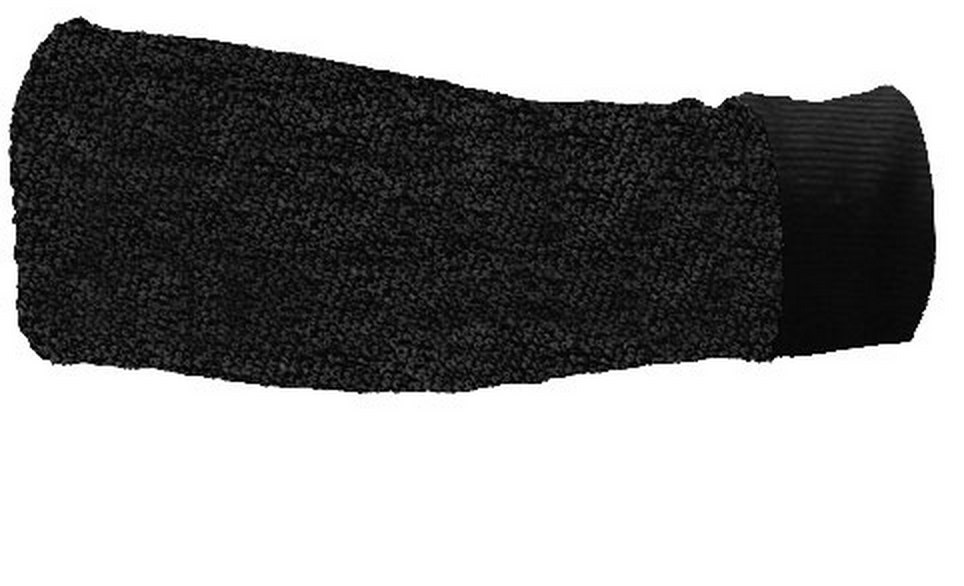 So what the heck is MySleev, and why does your loved one need it as they embark on a journey to get fit and lose weight? MySleev is the perfect alternative to carrying a towel around the gym, at their weekend yoga sessions, at Zumba class, or wherever. It slips right over their forearm, allowing them to wear-and-wipe. MySleev comes in pretty much any color they could want, and makes a fun addition to any stocking or gym-themed gift.



Price: $9



Get It Here: MySleev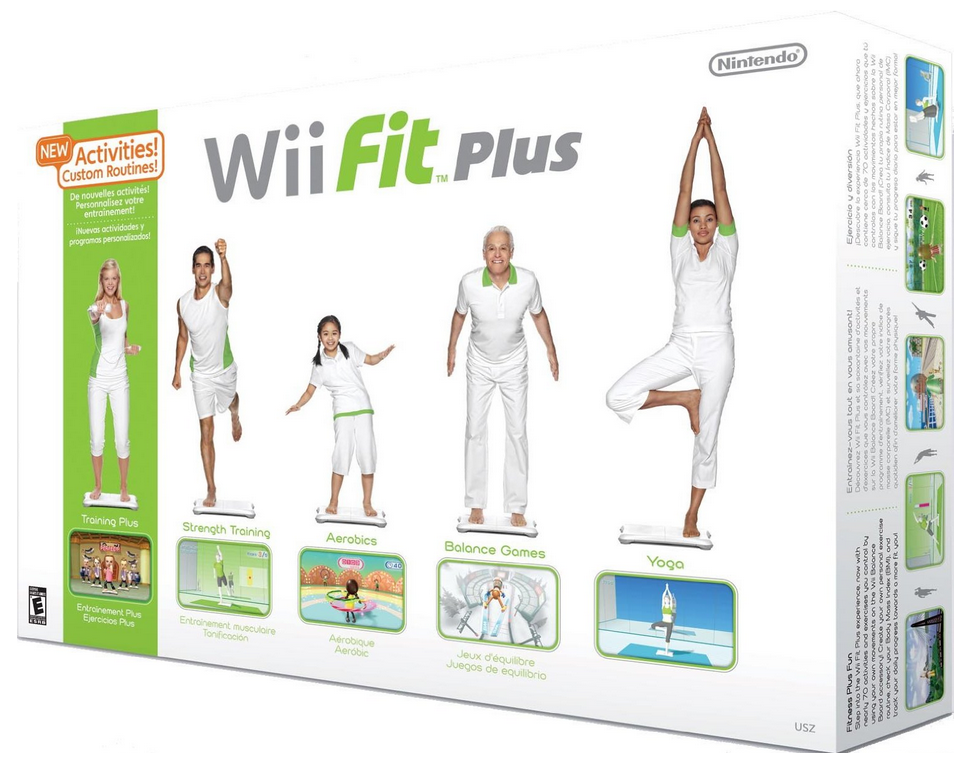 The entire nation is taking video gaming to the next level. You can help them become a part of it with the Wii Fit Plus with Balance Board by Nintendo, the popular game package that offers personal training, fitness coaching, running maps, group workout sessions and a whole lot more, right from the comfort of their own home. This is a perfect gift for the busy mom who doesn't have time to make it to the gym or a loved one who still wants to be inspired and motivated, but also wants exercise to be a private, more solitary experience.



Price Range: $58-$130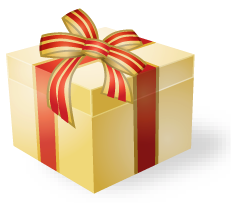 Buy It Here: Amazon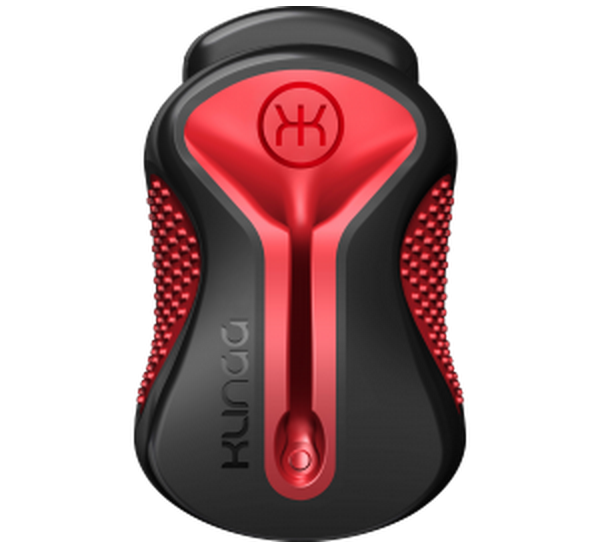 Nothing can be more irritating when they're trying to listen to music while exercising than the headphone cord constantly get in the way, snagging on gym equipment or rubbing on clothing. Help them solve this age-old problem with the wearable magnetic earphone cord holder. Powerful magnets keep the Klingg on their clothing, holding headphone cables out of the way. They come in many different color combinations and will make any fitness routine a lot easier and way less frustrating.



Price: $20



Buy It Here: Klingg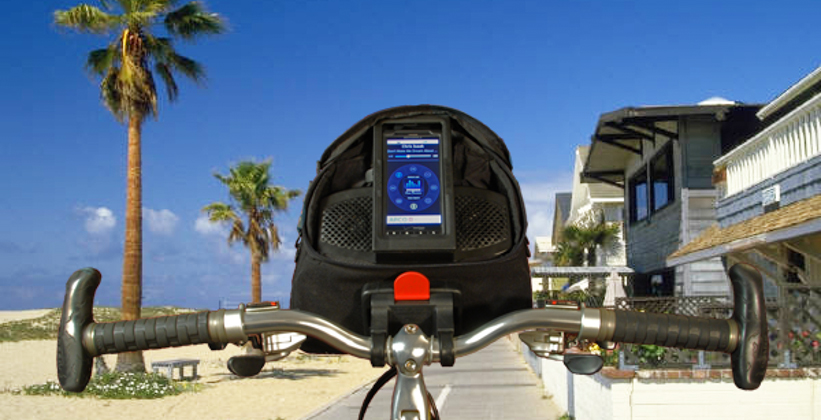 If they plan on saddling up and riding to work or just heading out for a few hours in the evening (an awesome way to get fit and lose weight, by the way), then a Jam-Pac Bicycle Speaker System by Audible Rush might just be the perfect gift. The Jam-Pac works with almost any SmartPhone and can be quickly attached to recreational or performance-type handlebars. The volume is easy to reach, and with the 12-volt amplifier they can blast the neighborhood or turn it down and listen quietly.



Price: $160-210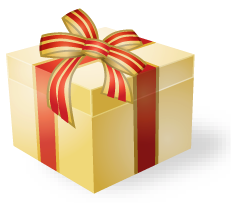 Buy It Here: Audible Rush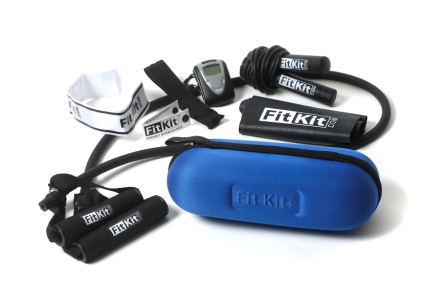 Does your loved one want to lose weight, but finds it difficult to do it with the constant traveling? Then you may just want to wrap up a FitKit - a portable, packable fitness solution with all the tools for a total body workout. It's light - weighing less than 2 pounds - TSA-friendly and comes complete with more than 250 exercises for strength, cardio and stretching. It even offers nutritional tips and comes with protective gear.



Price: $35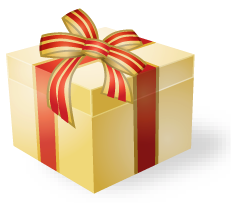 Buy It Here: FitKit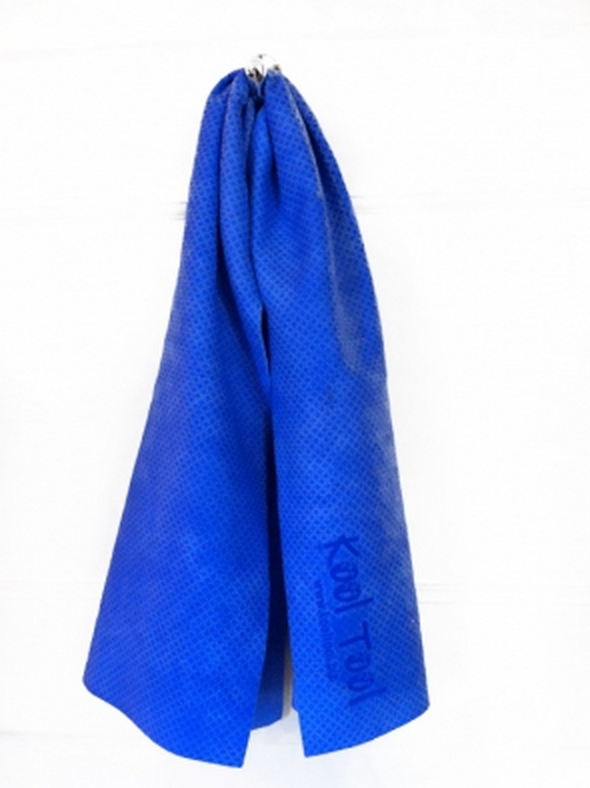 Whether they plan on heading to the gym, going for a bike ride, hiking or even just taking a late-evening walk, they're going to sweat a bit. Make it more bearable for them with a Kool Tool, a cooling cloth great for men and women. It's a reusable, washable, lightweight cloth that can help them cool down almost instantly. They'll fit easily into their gym or bike bag, backpack or briefcase, making working out and losing weight just a little bit easier. Find their favorite color and add it to their stocking or fitness-themed gift.



Price: $20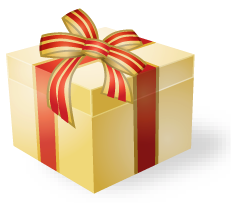 Buy It Here: Kool Tool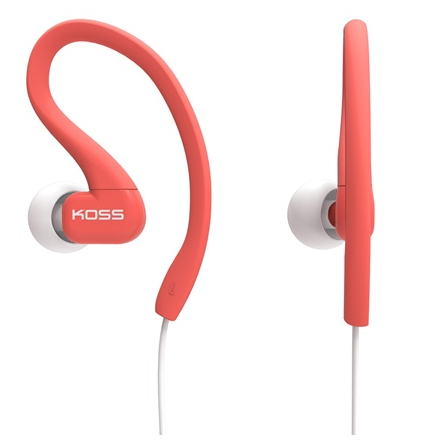 Help them avoid the frustrations of earphones sliding out with the FitClips or FitBuds by Koss Fit. These durable, lightweight earbuds keep the motivational music right in their ears for the duration of their exercise routine. They're especially good for the woman in your life.



Price: $30



Buy It Here: Koss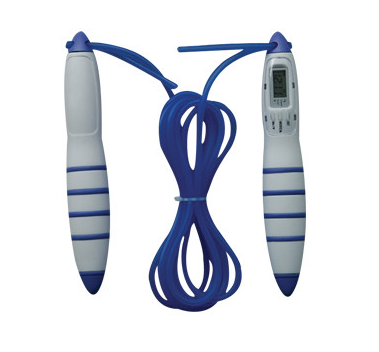 Jumping rope is not only fun, it's an awesome way to get the heart rate up and burn excess calories. With the Digital Jump Rope by Wayfair, they can keep track of every hop, and measure the calories they burned. It's a fun gift to bring back fond memories of childhood and make exercising more fun.





Price: $18



Buy It Here: Wayfair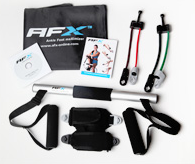 Foot and ankle products are a common issue for people who struggle with their weight. Those issues can really hit the forefront when your loved one is starting on their path to change. The Ankle Foot Maximizer by AFX is a medical exercise device that actively engages muscles in the foot and ankle, providing the right level of resistance to meet a person's needs. All the need to do is set it up and use it every other day. They can even do it while watching TV or at work. It's a truly innovative device that makes a great gift for someone who wants to improve their ability to get in-shape and strengthen feet muscles.



Price: $99-$129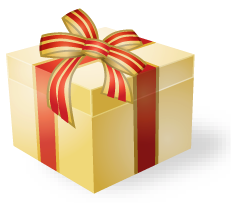 Buy It Here: AFX Online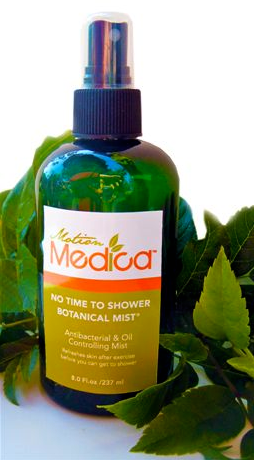 Unless the office has full shower facilities, it's unlikely they're going to have a deep burning desire to exercise in the middle of the day or even ride their bike to work - for obvious reasons. But you can help them take away any reservations with the No Time to Shower Botanical Mist by Motion Medica. The mist uses 17 hard-working, all-natural botanicals to kill bacteria-causing odor and acne. They can go for a brisk, lunch-hour walk, ride their bike or even head to the gym for a quick workout without having to worry about any embarrassment afterwards.




Price: $24



Buy It Here: Motion Medica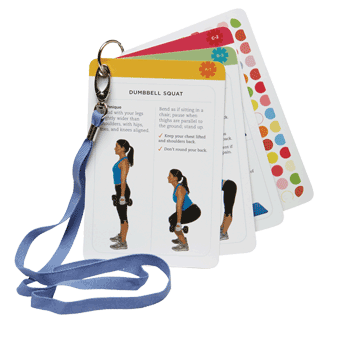 The QuickStart card set by Sane Fitness makes a creative stocking stuffer for the on-the-go person on your list. They provide a concise, practical and easy-to-fit-in fitness routine perfect for busy women. The cards show full body exercises and provide clear tips on how to complete them. Help them get the most out of their workout anywhere they are by dropping a deck of these into their stocking.



Price: $20



Buy It Here: Sane Fitness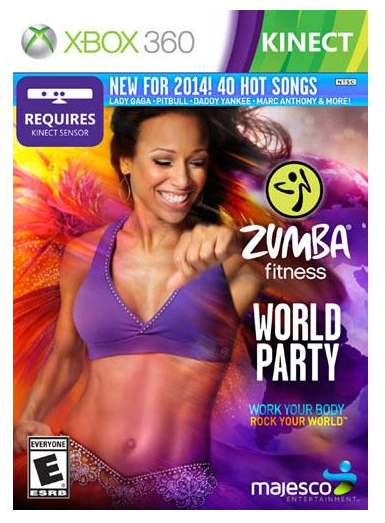 If you're hesitant to buy fitness DVDs, why not aim for something they can make a little more personal? Majesco just released Zumba Fitness World Party for pretty much any game console, including Wii, Kinect, XBox 360 and the all-new XBox One. The game is fun for beginners and the more advanced, teaches calorie-burning dance routines that can burn up to 1,000 calories in an hour and provides that at-home convenience necessary for so many.



Price Range: $40-$50



Buy It Here: Best Buy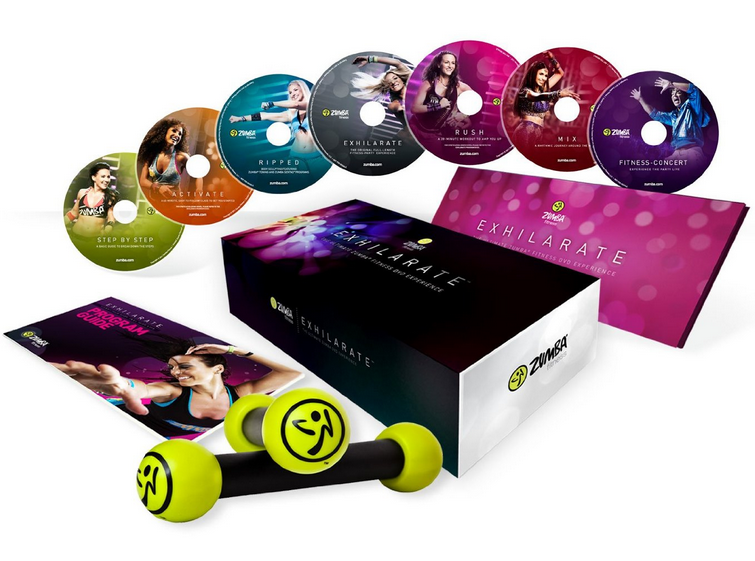 Zumba is a dance and fitness routine that has truly exploded in popularity in recent years. And it's no wonder why. By combining fun dance moves, upbeat music and a group atmosphere, people everywhere love exercising with Zumba. This DVD collection comes complete with an easy start-up guide, Zumba toning sticks, fitness routines of all lengths and easy-to-follow dance steps. Your loved one can make the fitness part of their weight loss journey more enjoyable by experiencing Zumba from the comfort of their very own living room.



Price Range: $42-$64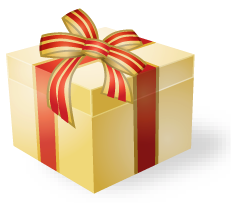 Buy It Here: Amazon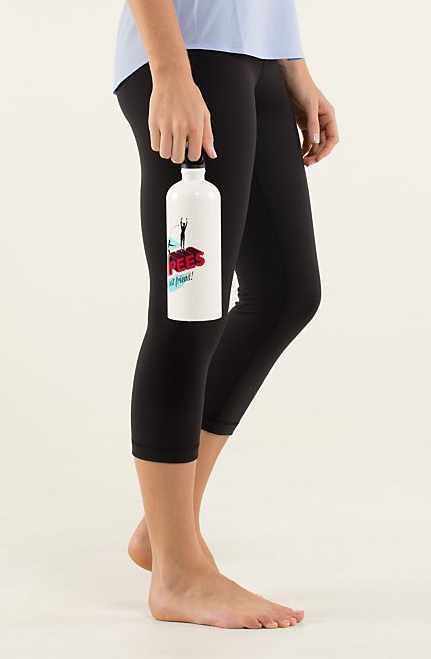 Perfect for the woman in your life who is either an active Yoga, running, or gym participant, the fitness-inspired, limited-edition water bottles by SIGG are fun, creative and unique. Stamped with one of several different sayings such as, "I Heart Run," "I Heart Yoga," You Are So Inverted," and more, the water bottle designs are a fun gift to add to any exercise-inspired gift or stocking.



Price: $25



Buy It Here: Lululemon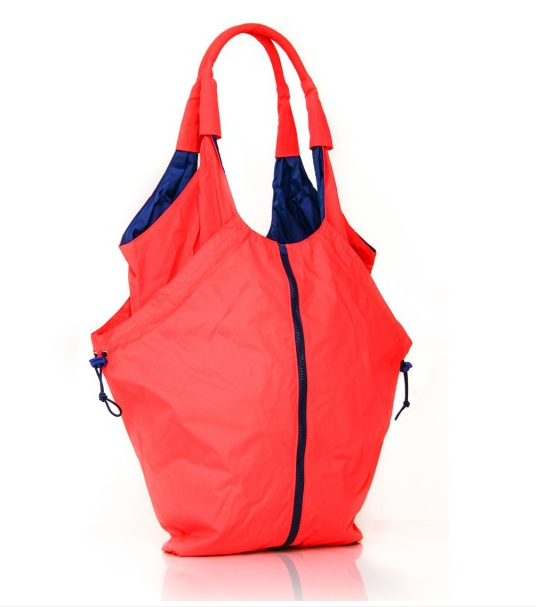 Their trips to the gym will only get easier with the breathable, quick-dry Expanding Tote Bag by Coral - important for throwing in workout gear and other gym necessities. The bag also expands for added storage space and has a packable inside pouch. It can be easily folded and put away when not in-use. It's the perfect compliment to their new lifestyle.



Price: $44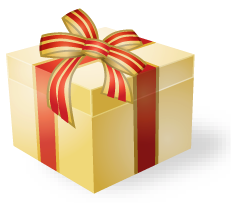 Buy It Here: Caribbean Shopping Channel


If they wear a ring, they will want to make sure that it's protected when they head to the gym or go for an evening swim. Taking it off can be one solution, but then they have to worry about it getting lost or stolen. Instead, give them the Ring Protector Band by Ring Wrapper. The stylish silicone band wraps around their ring to keep it clean, safe from getting scratched, and from falling off.



Price: $7



Buy It Here: Ring Wrapper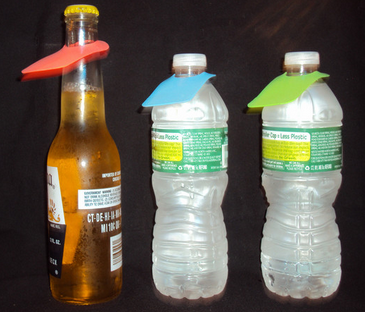 Drinking water at the gym is a must, but don't be surprised if your loved one complains about trying to keep track of their water bottle among the hoards of others laying around. You can solve that problem by dropping a packet of Drink Duet Bottle Tags into their stocking. These fun, waterproof tags slip over the neck of any bottled beverage. They come in 12 different colors so that your loved one can easily keep tabs on their water bottle.



Price: $5



Buy It Here: CheerWare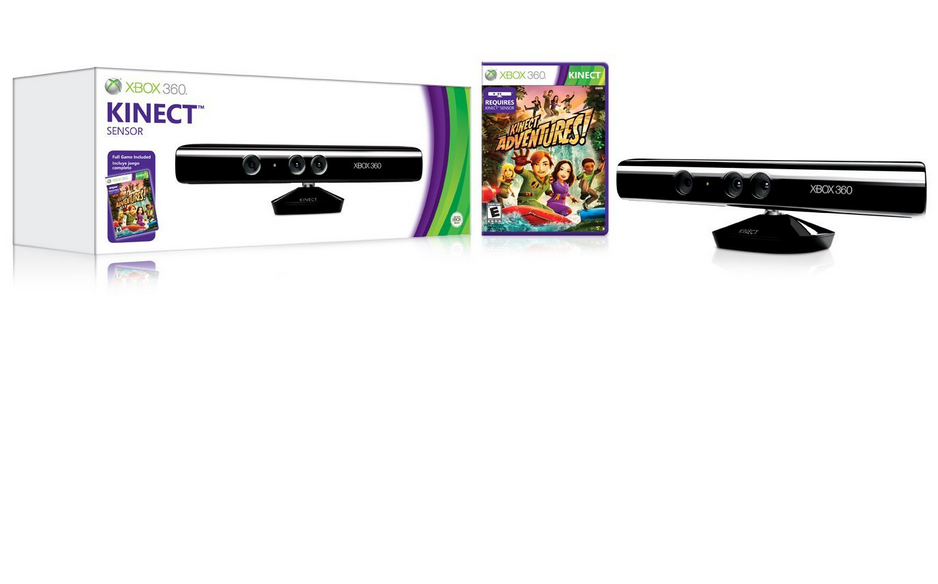 Sometimes finding time for fitness can seem nearly impossible. But it will be a whole lot easier for them when they can do it from the comfort of their own living room - all with the help of the XBOX 360 Kinect Sensor by Microsoft. This sensor bar connects right to the XBOX and video records them while they have fun getting fit with tons of great games like Zumba World Fitness and Your Shape Fitness Evolved.



Price Range: $96-$116

Buy It Here: Amazon



---
Stress Relief Gifts
It's kind of the last thing we think about when it comes to overall health, but it's no less important than eating right and exercising. Stress can cause a whole host of problems including illness, rapid heartbeat, even headaches and chest pain. It's even been linked to causing weight gain (especially around the midsection). Give the worried, busy person on your list a gift that will help them stop and relax. Believe us, the health benefits for something like this will not go unappreciated.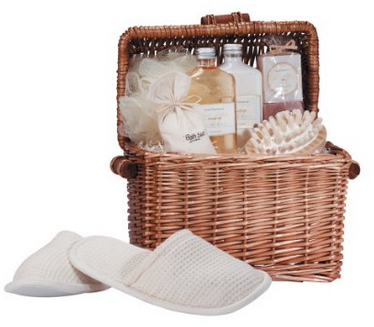 The Spa-in-a-Basket by Sunshine Creations has everything they need to unwind. It comes complete with luxurious bath salts, Pure Pleasure-scented shower gel, lotion and soap. It's one of Amazon's top sellers for a reason.





Price: $30-$32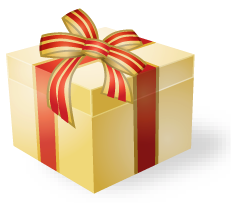 Buy It Here: Amazon

So your loved one has been working hard, losing weight and getting healthy? Give them the calorie-free gift they deserve: a day at the spa. SpaWish provides gift cards to spas all over the country. It makes it easy to book an appointment and see reviews of local spas. It's the perfect way to reward their hard work and help them relax.

Price Range: Your Choice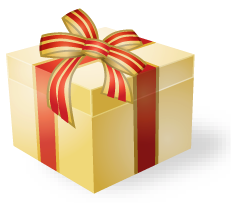 Buy It Here: Spawish.com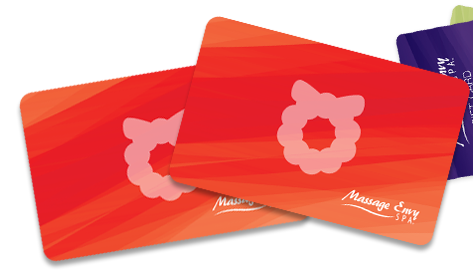 When they add exercise and fitness into their daily routine, they're going to be sore. A good workout leaves the muscles tender, and they will want nothing more than a complete body rub-down by a professional who can work out the kinks and prep them for another day. Massage Envy Gift Certificates make it easy. The company pairs them with a masseuse for an hour of pure bliss. Give them a relaxing diversion from the day-to-day monotonies.



Price Range: $75-$150



Buy It Here: Massage Envy Spa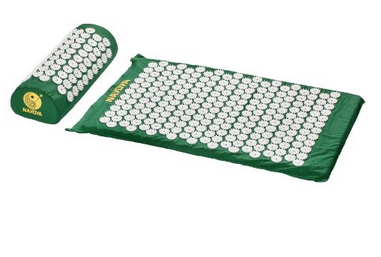 Whether they're just starting to lose weight or have been doing it for a while, it's likely at some point they'll experience neck pain and back pain. It's a common ailment, and one you can help them relieve with the Acupuncture Mat and Neck Pain Relief Set by Nayoya Wellness. With more than 6,200 acupressure points on the mat, and another 1,700 on the neck pillow, you can help relieve your loved ones' stress and pain. this is definitely a gift that keeps on giving.



Price Range: $40-$70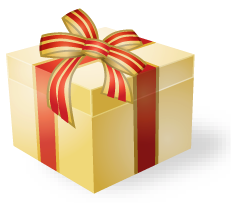 Buy It Here: Amazon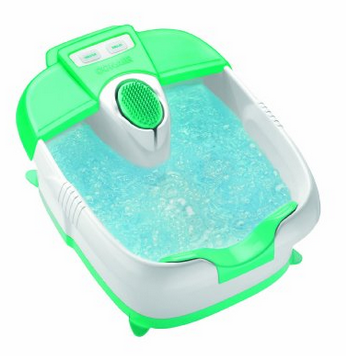 Nothing's better after a long, stressful day than a foot massage and bath. Pair the two together, and you're giving them exactly what they need for total refreshment. The True Massage Foot Bath by Conair combines warm, soothing water with a soothing vibration, and comes with pedicure attachments. Help them re-charge their batteries and manage stress better for total wellness.



Price Range: $23-$31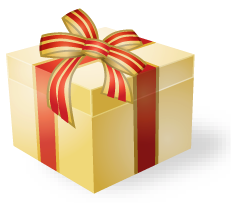 Buy It Here: Amazon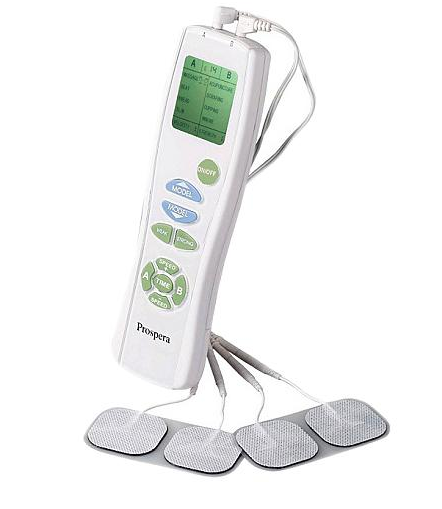 Stress is one of the biggest causes of added belly fat. Help them relieve anxiety and calm their nerves with the Electronic Pulse Massager by Prospera. It comes complete with six auto modes and three selectable massages to relieve pain and alleviate stress. Or, pass the massager back and forth for a great way to connect with your significant other during a relaxing evening at home.



Price Range: $30-$45



Buy It Here: Newegg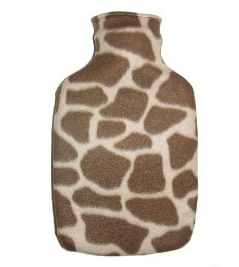 Sometimes the best thing to give them for their health is something that will relieve their stress, melt away aches and pains, soothe aching muscles and even help them get a better night's sleep. The chic and cozy hot water bottle by Warm Tradition is BPA-free and made of eco-friendly thermoplastic that will keep water and other liquids warm for up to 6 hours. You can also choose from hundreds of soft, huggable covers for a personal touch that will show them just how much you care.



Price: $16-$22



Buy It Here: Warm Tradition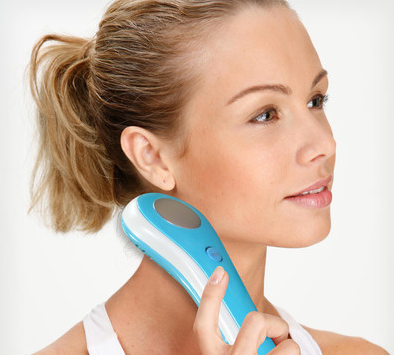 After a workout or even just a long day at work, you can help them relieve their achy muscles and cool down with the Chill Therapist, a portable cooling device that soothes pain and reduces aches. It's a thoughtful alternative to soggy ice packs. Wrap it up and put it under the tree to show them they have your support both inside and outside the gym.



Price: $40



Buy It Here: Wayfair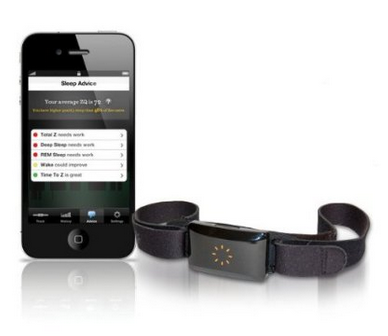 One of the biggest things people forget about when it comes to weight loss - and even more importantly stress relief - is the need to get high-quality sleep every single night. But for many people, that can be a struggle. The Sleep Manager Pro by Zeo uses a headband to track their sleep and send data directly to the SmartPhone app. They'll be able to analyze their sleep patterns and make adjustments to get the best rest possible and prepare for each and every day.




Price: $188



Buy It Here: Amazon


---
Apparel Gifts
Getting fit, eating right and changing our lives is all well and good, but who doesn't want to look good doing it? Find chic workout clothes, useful (but still trendy) accessories, protective gear and even cozy garments for anyone on your list.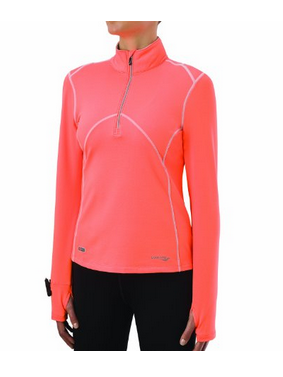 Help her brave the elements (and look darn good doing it) when she heads out for a walk, jog or bike ride in inclement weather with the Women's Drylete Sportop by Saucony. The drylete fabric is great for warmth, next-to-skin comfort, and for transferring moisture so that they can stay dry and happy while pounding the pavement. It even comes with an LED light on the sleeve and an invisible zip pocket for a key.



Price: $55-$63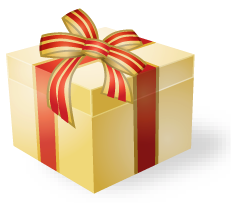 Buy It Here: Amazon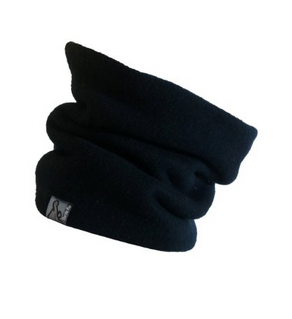 Heading outdoors in freezing cold weather can be tricky, but you can help keep them warm by giving them a Turtle's Neck Neckwarmer by Turtle Fur. These warm, soft pieces of material can make all the difference in ensuring they're toasty as they brave the elements. Lots of fun colors mean that you can find the one that's just right for them. Pair it with a weatherproof jacket, gloves and a headband, and you've got a pretty awesome gift for the beginning and advanced runner, walker or cyclist.



Price: $13



Buy It Here: Amazon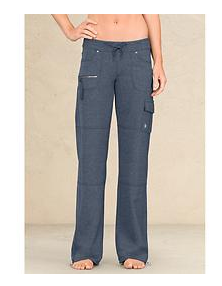 Are they planning on heading to the gym after work? Help your loved one beat the cold weather and still look stylish with the Bettona Boyfriend Pants by Athleta. They look almost like jeans, but have a comfy, durable material perfect for pulling over traditional gym clothes or working out - and looking darn cute doing it.



Price: $89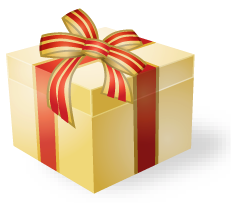 Buy It Here: Athleta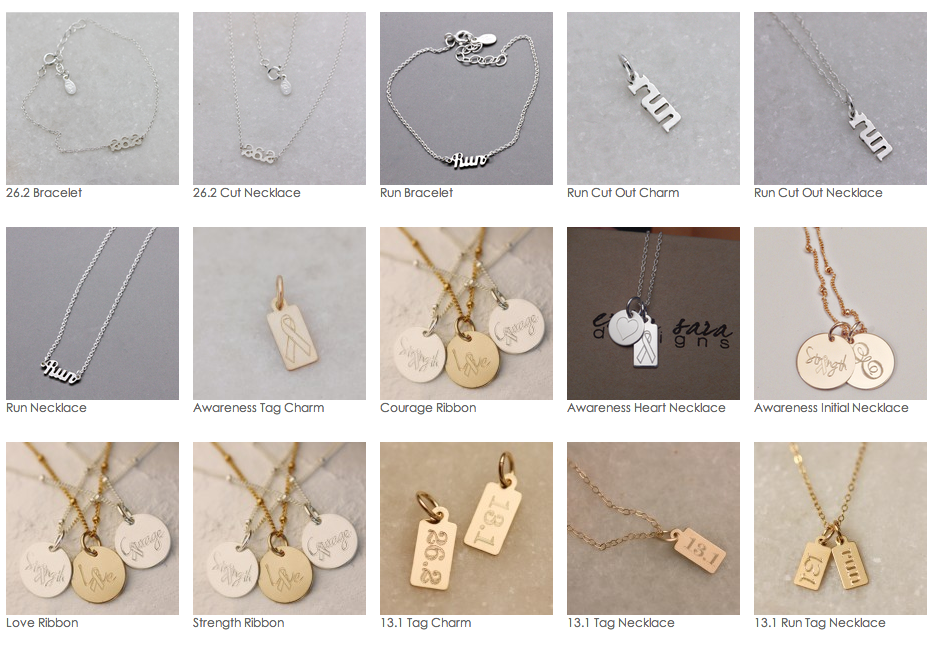 Whether for incentive or as a way to reward them for their hard work and commitment, a fitness charm necklace, bracelet, ring or earrings by Erica Sara Designs will let them know just how proud of them you are. They will certainly treasure this extremely personal piece of jewelry as something unique and only-for-them. A truly thoughtful way to keep them motivated.



Price Range: $20-$120



Buy It Here: Erica Sara Designs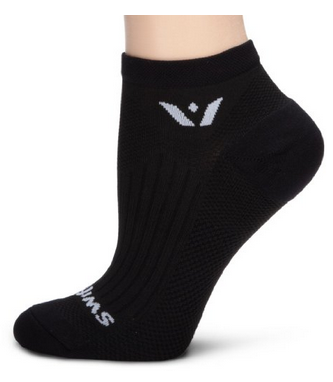 With several different lines to choose from, such as the colorful and plush Vibe socks or the ultra-thin Pulse line for maximizing performance, Compression Socks by Swiftwick are the absolute best in the business for any type of fitness. Compression socks are important for improving blood flow and circulation and giving their feet a dry, comfortable climate when they work out. Add it to their stocking, or pair it with other sportswear clothing for a great gift.



Price Range: $7-$16



Buy It Here: Amazon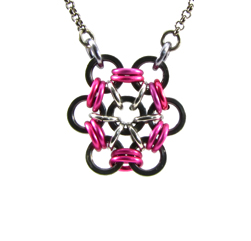 Add a little something fun to their healthy lifestyle with a piece of jewelry from Chainspirations. Chainspirations uses recycled bicycle chains to celebrate and inspire fitness. They're a fashionable, cute way to remind your loved one why they started on a journey to health in the first place. You can choose anything that fits their unique style, including necklaces, bracelets, earrings, even charms for their keys or purse.



Price Range: $9-$75



Buy It Here: Chainspirations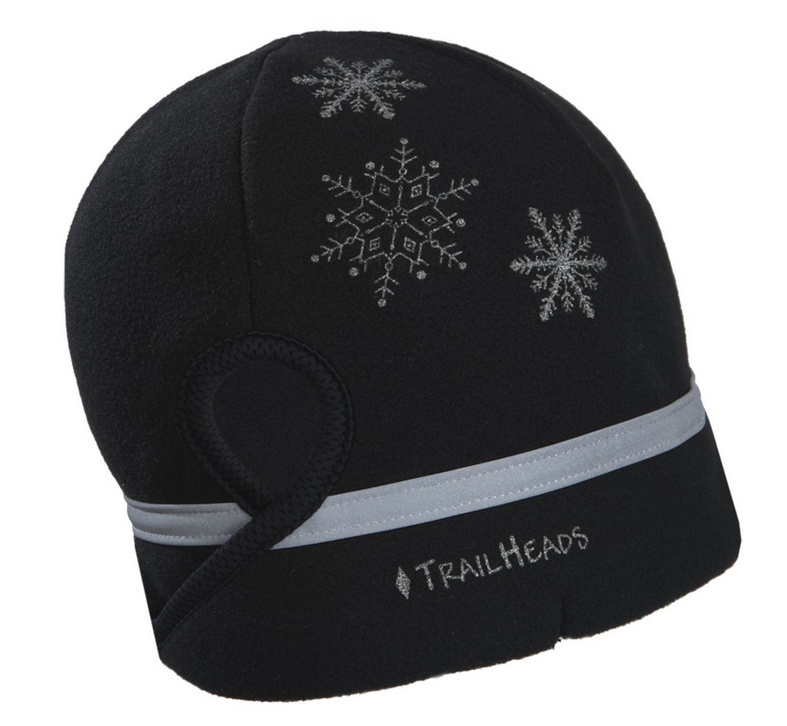 For a fun, creative gift that let's her know just how thoughtful you are, the Goodbye Girl Snowflake Ponytail Hat by TrailHeads allows women to comfortably and easily secure their ponytail so that they don't have to worry about their hair flopping into their face while out for a jog or lifting weights at the gym. The hats and headbands come in an array of colors so that you can pick out just the right one for her.



Price: $18-$28



Buy It Here: Trailheads





The chic and creative design of this gym bag by Lug will have them headed to the gym in style. It comes in 10 different colors, so you're sure to get them their favorite. It's not only stylish, but practical too. It comes with a removable key fob, a ventilated shoe compartment and storage for all their gym clothes, yoga mats and fitness bands.



Price Range: $78-$85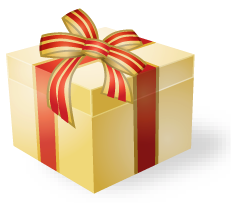 Buy It Here: Amazon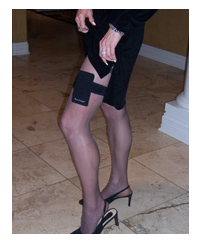 If they're planning on exercising, they're going to find out first-hand the frustrations involved with having to lug around an ID, keys, an iPhone and all the other stuff they have to take with them. Solve their problems this holiday season by giving them a PortaPocket by Undercover Solutions. The PortaPocket is a fully-transferrable, interchangeable, sweat-resistant pocket where they can put all their small belongings without having to worry about them falling out or getting lost or stolen. They can strap the PortaPocket pretty much anywhere on their body, concealing it under clothes or carrying it around on their arm.





Price Range: $15-$35



Buy It Here: PortaPocket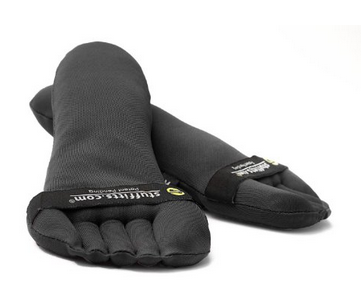 The first time they're walking, jogging or cycling outside and get caught in the rain, they're definitely going to be grateful you gave them Stuffits for Christmas. Stuffits offer complete coverage and fit into all types of performance shoes. The micro-poly fabric helps prevent odor-causing bacterias, and they can easily be removed and washed.



Price: $23-$25



Buy It Here: Amazon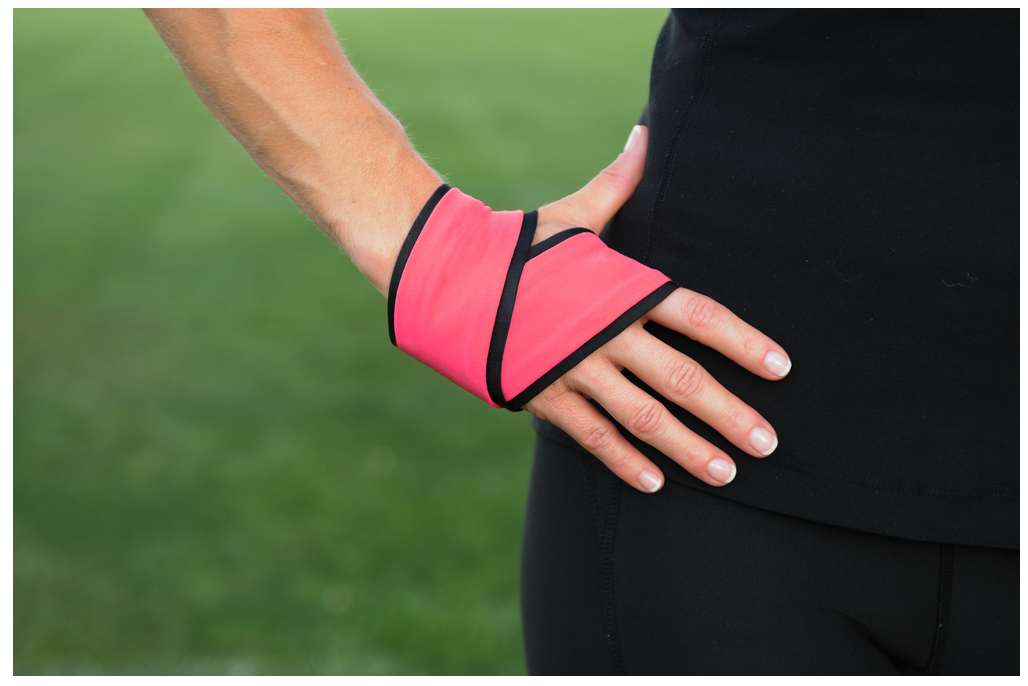 Ease their frustrations with sweat falling in their eye or nasal drip during a workout or morning jog by giving them a Sports Wristband by Handana. The wristbands are made of soft, durable fabric that they can use to quickly wick away sweat.



Price: $14-$16



Buy It Here: My Handana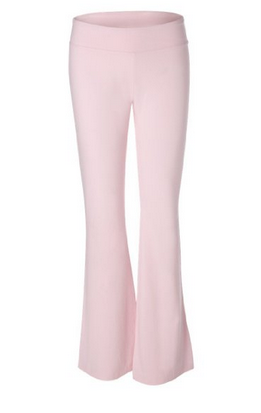 Combine working out with relaxation by giving these top-rated Cotton Spandex Fitness Pants by Bella to your loved one this holiday. They have a comfortable elastic waistband and slightly flared bottoms, giving them a cute look whether they're dancing in a Zumba class, out for an evening walk or even just moseying around the house.



Price Range: $15-$47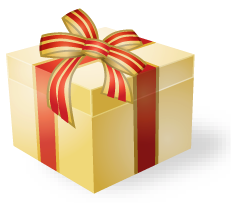 Buy It Here: Amazon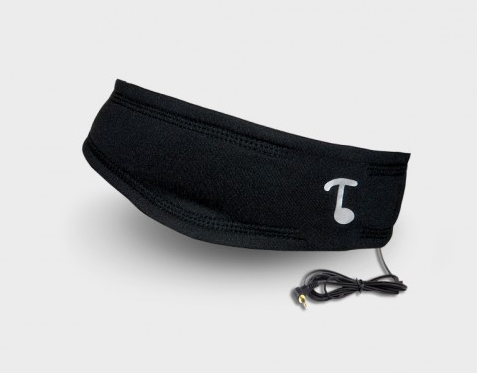 Exercising is a key ingredient to weight loss. And heading outside can be a fun way to make exercise a little more enjoyable. Keep your significant other warm when they head out for a evening walk with a Sportec Band Performance Headphone Headband. It'll not only keep their ears warm, but it comes standard with headphones so they can listen to music while they walk or jog.



Price: $20



Buy It Here: Tooks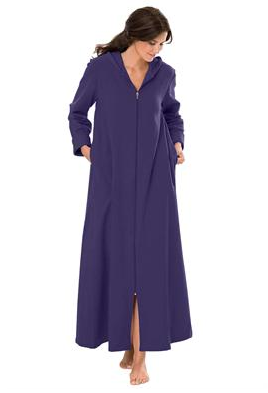 After a long hard day - especially one that involved some exercise and proper eating - some healthy relaxation time may be in order. A bath is a great start, but give them the warmth and comfort of a full-length women's hooded fleece robe, and you're really doing them right. It's rated as one of the best out there, great for women of all sizes.



Price Range: $30-$40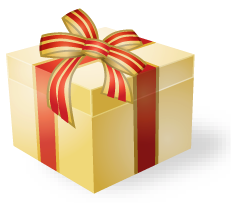 Buy It Here: Roamans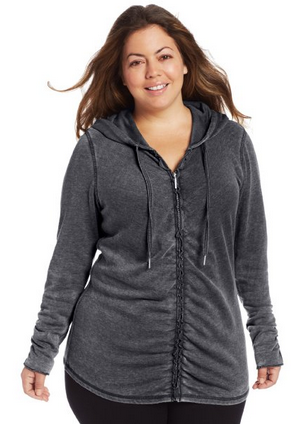 So she's headed to the gym? Well, nothing is more motivational than looking super-cute doing it. That's why this Performance Women's Ruffle Front Hoodie by Calvin Klein is the perfect compliment to any workout outfit. It's fashionable yet practical. and she'll love heading out with this to keep her warm. It comes in a tactful slate gray or cocoa color, and is available in Plus Sizes.



Price Range: $45-$68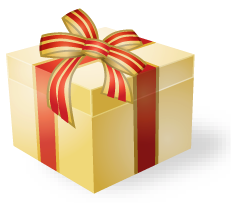 Buy It Here: Amazon