5 Healthy, Filling Breakfast Recipes
Aug 8, 2013
Skipping breakfast is actually NOT a good idea if you're trying to lose weight. In fact, a recent study found that overweight or obese people lose over twice as much weight when they consume the majority of their calories in the morning instead of at night.

Why? Experts say it's because skipping breakfast leads to snacking, binging and overcompensating with excess calories for lunch and dinner. When you don't fuel your body properly in the morning, your metabolism is slower, your energy level decreases and your body goes into starvation mode.

So instead of leaving out breakfast, instead indulge – chow down on something delicious, healthy and filling in the morning. Here are 5 healthy, filling breakfast recipes to keep you full and ready to power through your day.
** Feeling the morning rush? Look for the

for breakfast ideas that are quick and easy, but still filling and healthy.
A yummy breakfast burrito has always been an American favorite. And now you don't have to feel guilty about munching one down before you head out the door. Pair it with fruit and you've got all your bases covered.


1/8 teaspoon chopped fresh oregano
Pinch of salt
1/4 teaspoon black pepper
2 eggs, lightly beaten
Dash of ground red pepper
Cooking spray
1/8 cup chopped onion
1/2 (2-ounce) can diced green chiles
2 (6-inch) corn tortillas
1/4 cup low-fat shredded Colby-Jack cheese
Combine chopped fresh oregano and the next 4 ingredients (through the ground red pepper) in a small bowl, stirring well with a whisk.
Heat a large nonstick skillet over medium heat. Coat the pan with cooking spray. Add egg mixture, 1/4 cup onion, and green chiles to the pan. Cook for 3 minutes or until eggs are set, stirring frequently. Remove pan from heat; stir egg mixture well.
Heat the corn tortillas according to package directions. Divide the egg mixture evenly among tortillas. Top each serving with 2 tablespoons shredded cheese
(*Yields 2 burritos)

Recipe Courtesy: Myrecipes.com

**Add 1 cup fresh strawberries or pineapple on the side for a totally healthy and filling breakfast.

Nutrition:
Burrito (per serving): Calories: 197; Fat: 10.8g; Protein: 12.7g; Fiber: 2.4g; Carbs: 14.3g; Sodium: 372mg
Strawberries: Calories: 49; Fat: 0g; Protein: 1g; Fiber: 3g; Carbs: 12g; Sodium: 2mg
Breakfast Total: Calories: 443; Fat: 21.6g; Protein: 26.4g; Fiber: 7.8g; Carbs: Sodium: 746mg

Many of us get that obnoxious sweet-tooth later in the evening, but why not satisfy it in the morning instead? There's no shame in that, especially when you're doing it in the healthiest manner possible. Try these delicious whole-grain waffles first thing in the morning so you'll squash those unhealthy sweet snack cravings in the evening.

Photo Credit: Pretty Organized Kids
2 tablespoons light syrup
1 cup blueberries
1 cup Yoplait® Low-Fat Yogurt
Pop the waffles in the toaster. Heat them to your preferred temperature.
Drizzle the waffles with the light syrup.
Place ½ cup blueberries on each waffle.
Nutrition:
Breakfast Total: Calories: 287; Fat: 5.5g; Protein: 5.1g; Fiber: 11.6g; Carbs: 60.4g; Sodium: 422mg

Who doesn't love a nice, filling warm bowl of oatmeal in the morning? Combine that with protein-packed walnuts and nutrient-dense fruit, and you're really taking the right steps to fuel your day.




Photo: Bon Appetit
1 packet Quaker® Lower Sugar Instant Oatmeal
½ teaspoon cinnamon
2 tablespoons walnuts
1 medium-sized banana, sliced
Prepare the oatmeal according to the directions provided on the box/packet.
Mix the walnuts and cinnamon into the oatmeal.
Place the banana slices on top and enjoy.
Nutrition:
Oatmeal: Calories: 130; Fat: 2g; Protein: 4g; Fiber: 3g; Carbs: 24g; Sodium: 290mg
Walnuts: Calories: 96; Fat: 9.2g; Protein: 4g; Fiber: 1g; Carbs: 1.6g; Sodium: 1mg
Bananas: Calories: 105; Fat: 0.4g; Protein: 1.3g; Fiber: 3g; Carbs: 27g; Sodium: 1mg
Breakfast Total: Calories: 331; Fat: 11.6g; Protein: 9.3g; Fiber: 7g; Carbs: 52.6g; Sodium: 292mg

The perfect on-the-go breakfast, this one takes minutes to prepare and gets you all the most important food groups in one sitting. Plus you get to have peanut butter first thing in the morning – and who doesn't want that?


2 slices whole grain bread
1 tablespoon peanut butter
½ cup low-fat cottage cheese
1 cup fresh peaches, sliced into wedges
Toast the bread
Spread the peanut butter on the toast
Mix the cottage cheese together with the peaches.

Nutrition:
Breakfast Total: Calories: 407; Fat: 11.3g; Protein: 25.6g; Fiber: 6.2g; Carbs: 48.5g; Sodium: 321.5mg

It's Saturday morning and the whole family is looking to you to get them energized for the day. Or, maybe you just need some leftovers for quick morning meals for the rest of the week. No problem. Take a few extra minutes this weekend and put together this unbelievably delicious (and healthy) Quinoa Egg Bake.


1 teaspoon butter
1/2 cup uncooked quinoa
8 eggs
1 1/4 cup milk
1 tablespoon chopped garlic
1 teaspoon chopped thyme
1/2 teaspoon salt
1/2 teaspoon pepper
2 cups packed baby spinach, roughly chopped
1 cup finely shredded Romano or Parmesan cheese
Preheat oven to 350°F. Grease an 8-inch x 8-inch glass or metal baking dish with butter; set aside.
Put quinoa into a fine mesh strainer and rinse until cold running water until water runs clear; drain well.
In a large bowl, whisk together eggs, milk, garlic, thyme, salt, pepper and quinoa. Stir in spinach then pour mixture into prepared dish. Cover tightly with foil then jiggle dish gently from side to side so that quinoa settles on the bottom in an even layer.
Bake until just set, about 45 minutes. Remove foil and sprinkle top evenly with cheese. Return to oven and bake, uncovered, until golden brown and crisp, 10 to 15 minutes more.
Set aside to let cool briefly, then slice and serve.
*Yields 6 servings

Recipe Courtesy: Whole Foods Market

** Add about 1 cup fresh cantaloupe, cut into cubes, on the side.

Nutrition:

Breakfast Total: Calories: 313; Fat: 14.3; Protein: 19.3; Fiber: 3.4; Carbs: 14g; Sodium: 685mg




=======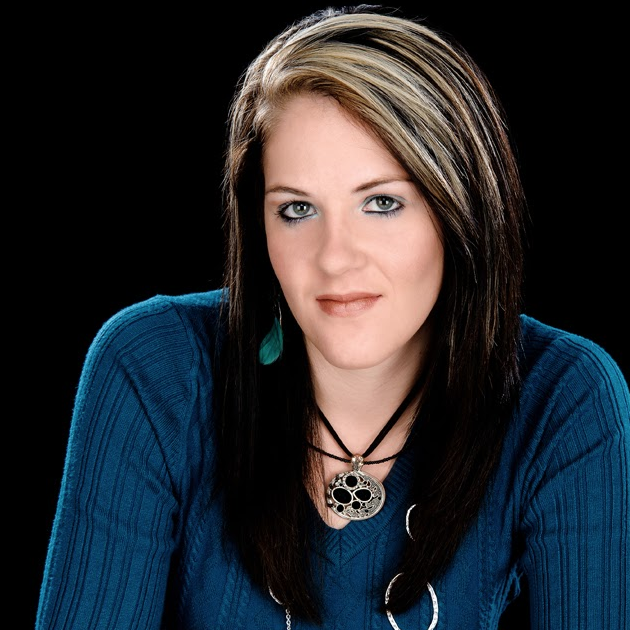 Author: Caitlin Hendee
Diet-to-Go Community Manager

Caitlin is a the community manager for Diet-to-Go and an avid runner. She is passionate about engaging with others online and maintaining a healthy, active lifestyle. She believes moderation is key, and people will have the most weight loss success if they engage in common-sense healthy eating and fitness.