5 Refreshing and Light Snacks for a Hot Summer Day
Jul 22, 2014
It's hard not to love summer, with its long days of blue skies and sunshine, barbeques, red ripe watermelons, flip-flops and green grass. However, as much as we love the summer rays, sometimes triple digit temperatures can wreak havoc on our appetite, causing us to eat and drink less than we should, and make poor choices when we do finally eat. Give one of these five refreshing snacks a try, and in the comments, tell us what cool recipes we're forgetting.

Combine one cup of plain Greek yogurt with two tablespoons of ranch dressing mix. Mix well, and serve with your favorite vegetables – I like cucumber, bell pepper, tomatoes, and carrots. This dip is also a delicious and easy way to get a serving of protein. You can control the calories in this little snack by choosing a fat-free, 1% or 2% fat style Greek Yogurt.
Using your favorite coconut water, drop sliced strawberries, a few blueberries, and some diced peaches into a Popsicle mold. Add the coconut water and freeze until solid. The sky is the limit on the fruit combination for this, so get creative! Here's a recipe from Martha Stewart, with just three ingredients; coconut water, kiwi or mango, and agave nectar. This chilly tropical treat will cool you down quickly without breaking your calorie bank.
Cut a small watermelon in half (the "mini" watermelons are a little easier to work with for this, but you can really use any size watermelon, it's just simpler to scoop the frozen flesh out of a little one), freeze until solid. Using a ridged spoon or fork, scrape the frozen watermelon flesh into a bowl. Simple, sweet, and delicious! Alternatively, you can cut the watermelon into wedges, and then into cubes, and freeze until solid. Use the watermelon cubes as ice cubes for sparkling water or any frosty beverage, as seen on the Taste and Tell blog.
Got an avocado that's almost too ripe? Blend it up with some cilantro, jalapeno and onion for a savory and delicious treat. Avocados are loaded with good fats and you'll love the creamy, rich texture of this soup without any carbohydrates or refined sugars. Learn how here with Kia Ruiz's award-winning recipe: Green Chile Avocado Gazpacho.
Make a quick summer salad by combining one can of rinsed chickpeas, 1 cup of halved cherry tomatoes, ½ cup diced avocado, 1 TBSP olive oil, 2TBSP red wine vinegar and salt and pepper to taste. This one makes a great, healthy lunch, and you can easily swap the vegetables in this recipe for anything you have on hand.

There are many other "cool" treats to have during hot summer day, some as simple as sticking your yogurt in the freezer, or noshing on chilled celery sticks and jicama (drizzle some fresh lime juice and chili powder over the top). What's your favorite cool-down treat that's easy to make and doesn't require turning on the oven?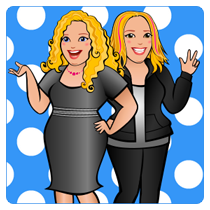 Author: Alyssa Curran
Alyssa Curran does social media by day and tweets pictures of her cats and food by night. When she's not hanging out on social media, she's writing on the Double Chin Diary, buying nail polish, or perpetually trying to get in shape.
Follow Alyssa @lyssacurran or @doublechindiary, or on Facebook here.