5 Tips for Staying Healthy on Your Summer Vacation
Jul 29, 2014
Take Your Healthy Habits With You With These 5 Top Tips

Whether you're on a road trip or taking flight, we've got you covered when it comes to healthy travel this summer. Taking a break from reality doesn't mean you should ditch your healthy habits! Consider these five expert tips:
Even if you are flying, many snacks are allowed through security and do not require refrigeration. Taking snacks with you helps to control portions, and saves you money and time. Try:
Trail mix: combine unsalted nuts, dried fruit and whole-grain cereal
Pre-washed and cut fruit and veggies like apples, grapes, carrots or peppers
Whole-grain crackers or pretzels
Air-popped popcorn
Peanut butter on a whole-wheat pita
Think of it this way – if you eat healthfully en route, you have more room in your calorie budget for restaurant meals when you reach your destination. And you'll need room! Read on….
According to research from Tufts University, most restaurant meals give you close to two or three times as many calories as what an adult needs at a single meal. Restaurant meals also tend to be higher in unhealthy fats, processed carbohydrates and sodium. Balance out higher-fat and higher-sodium meals with fresh fruits and veggies, which are naturally low in calories and packed with water.

It's also a good idea to look up restaurant menus in your destination city before you go. This way, you can make an educated choice about where to dine and what to order. Look for establishments that offer entrée salads, grilled or baked meats and fish and sides of vegetables.
Sugar-laden foods like donuts and cookies spike energy levels, only to leave you feeling tired, irritable and hungry again too quickly. Instead, choose whole-grain crackers, nuts or apples for an energy boost – many times these nutrient-rich foods can be found at convenience stores or airport newsstands.

When you arrive at your vacation spot, stop in at a local grocery store to stock up on healthy foods. Choices such as low-fat yogurt, baby carrots, bananas, nuts and whole-grain cereal can fill-in as healthy snacks or a quick breakfast on-the-go.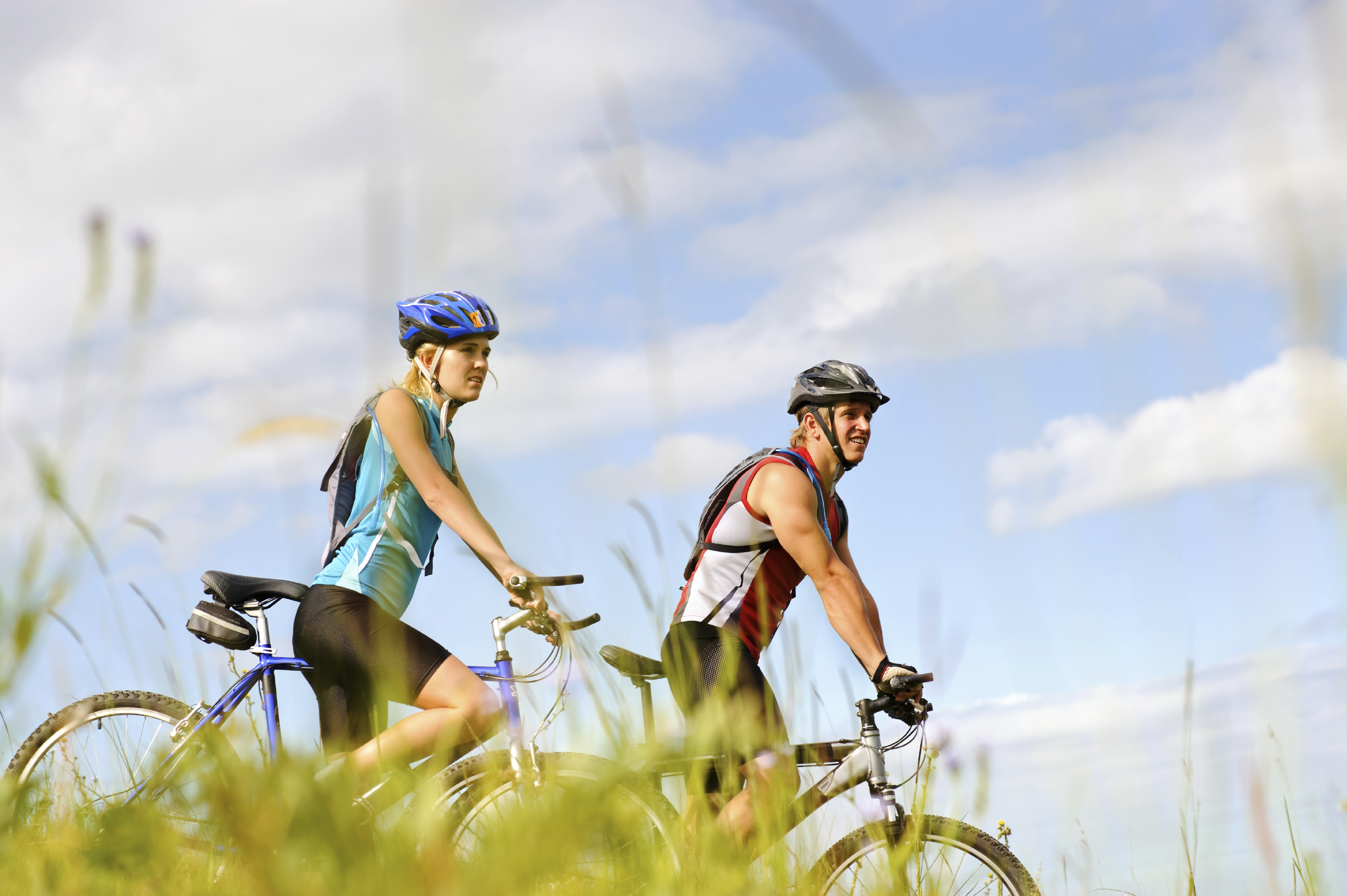 We asked Washington, DC-based fitness expert Gabriella Boston for ideas about working out while on vacation. Her advice? "Don't feel pressured to maintain your normal workout routine, but rather look for new activities and challenges that will let you experience your destination while fitting in some exercise."

Boston suggests trying surfing or paddle-boarding if you're headed to the beach, or hiking or mountain biking if you're headed to a mountain destination. If you're city-bound, bring your running sneakers and put your smart phone to use with apps like "Map My Run." "Sometimes the best way to explore a new city is on foot – it lets you really take in the sights and smells and truly experience the culture," says Boston.

In case you are unable to employ any of the before-mentioned tactics, pack a resistance band in your suitcase and do Gabriella Boston's quick "Basic 5" workout in your room – 10 reps each, three to five times, of squats, lunges, arm rows (with the band), push-ups and side planks (hold for 10 counts).

Whatever you do, remember that anything is better than nothing – there's always a way to "fit" in fitness on vacation!
We all know that water helps keep energy levels up and that it aids in healthy digestion and healthy skin, but it can be hard to stay hydrated while in the air or on the road. After all, no one wants excessive restroom stops on a road trip! At the very least, try to limit caffeine, which is a diuretic (causing you to frequent the restroom more, therefore increasing dehydration) and load up on water, vegetables and fruits when you get to your destination.

If you're flying, dehydration poses even more of a problem. Air inside the cabin of a plane usually has a humidity of 10 to 20 percent, while a comfortable typical indoor humidity is closer to 30 to 65 percent. This can leave air travelers with dry throats, nasal passages and eyes, allowing viruses and bacteria to enter more freely and thereby increasing the chances of catching a respiratory illness. (This is why some people equate air travel with common colds!) As mentioned before, steer clear of caffeine and alcohol, both of which promote dehydration, and stick to water or club soda from the beverage cart.
Now that you are armed with these healthy tips, you can sit back, relax and enjoy your summer vacation!

Have any healthy vacation tips you want to share? Please comment below!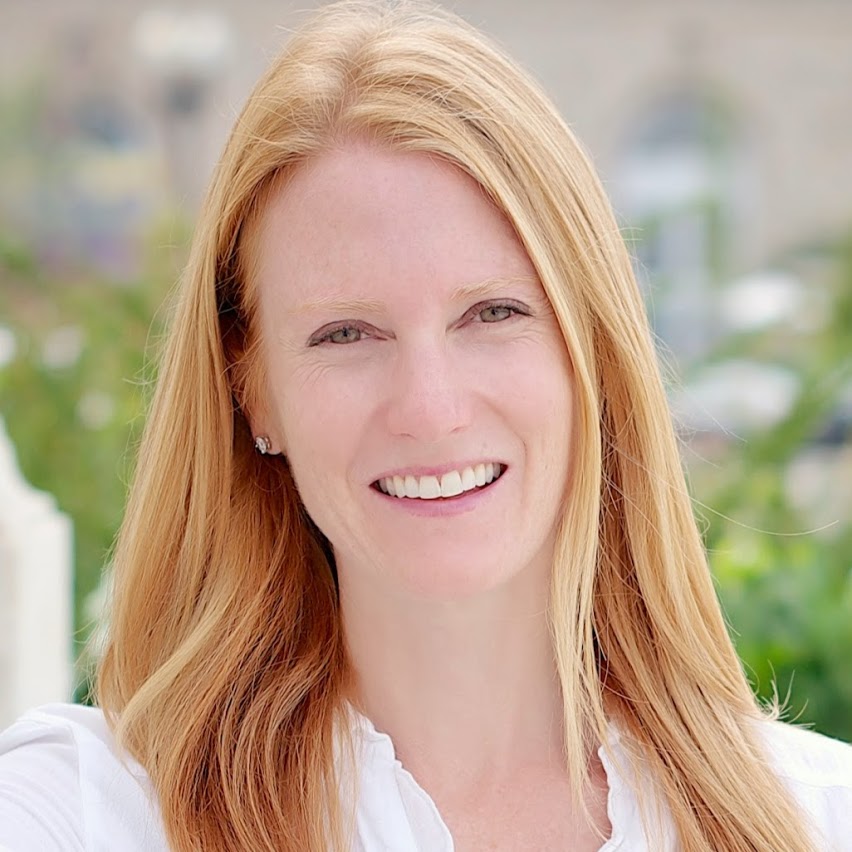 Author: Kristen Ciuba
Kristen is a Nutritionist at Diet-to-Go, based in Lorton, VA. She tries to "practice what she preaches" by fitting in healthy foods and cooking, challenging exercise, and quality time with family and friends every day!